Return to Headlines
January 22 Friday Update: Youth Voice, COVID-19 and Schools, Virtual Option, Planning for Summer and Fall
January 22, 2021
Happy Friday, WCCUSD team,
What an inspiring week, and we owe that to the young people in the community both locally and nationally. Monday, Middle College Senior Caden Cotton-Blake opened the 32nd Annual El Cerrito MLK celebration with a moving speech in which he said, "Dr. King was not just a dreamer, he was a revolutionary ahead of his time."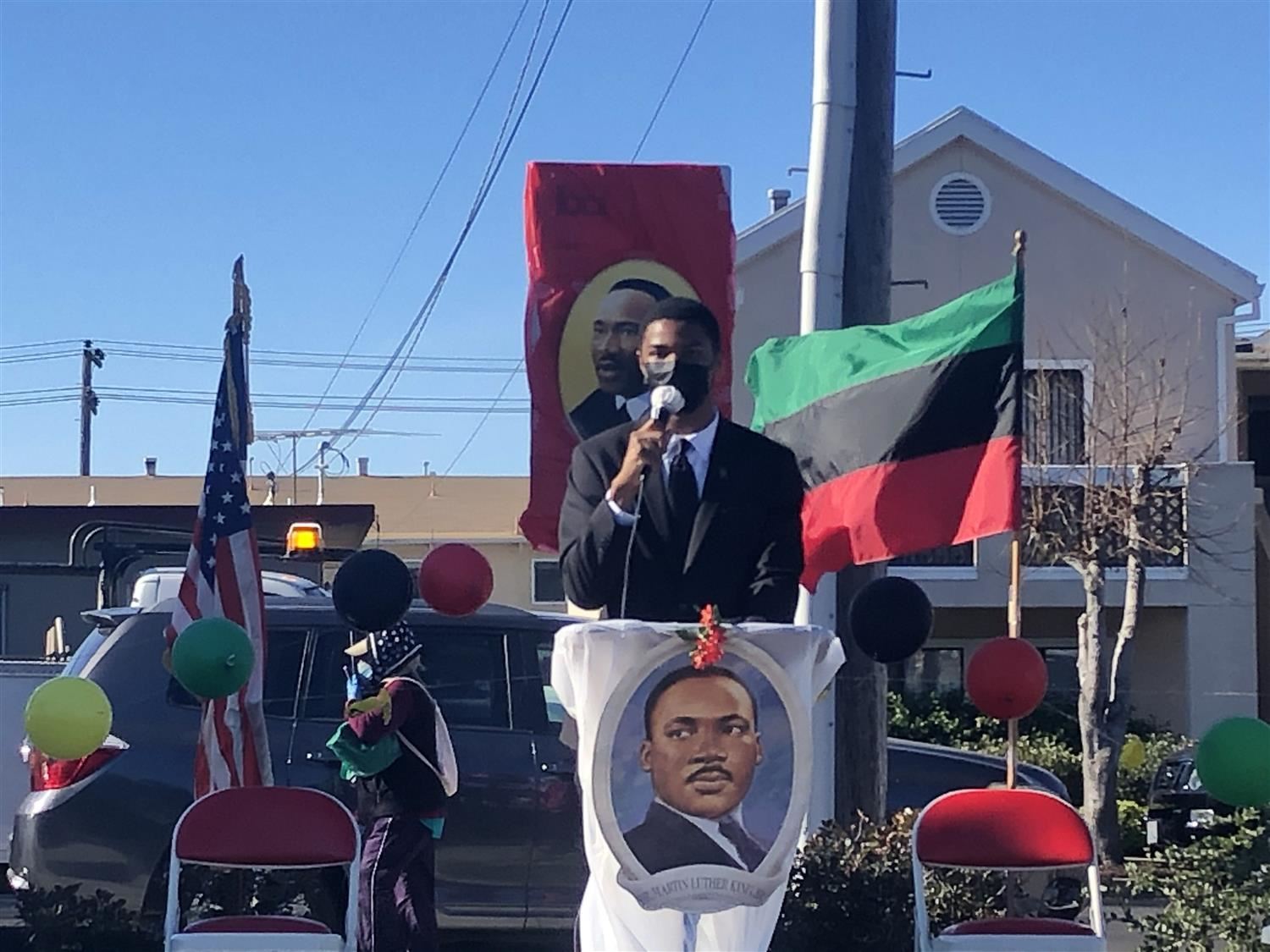 Caden recently served on the School Board as a student trustee and has shown his forward-thinking prowess leading several Office of African American Student Achievement events and bringing financial literacy to the forefront for the youth in the WCCUSD community.
Wednesday, Los Angeles native Amanda Gorman introduced herself to the world at the Inauguration of President Joe Biden and Vice President and Bay Area native Kamala Harris with an inspiring poem she wrote.
At 22 years old, Gorman is the youngest inaugural poet in US history and inspired the rest of the nation and me with this particular passage: "There is always light, if only we're brave enough to see it. If only we're brave enough to be it." You can view the full poem here.
Just over 12 hours later, Pinole Valley High School junior Justin Trujillo spoke at the Board Study Session on COVID-19 and Schools and shared his experience with COVID and Distance Learning and said, "I want to go back to school. Who doesn't? But if it's unsafe, we should focus on making Distance Learning much better … and find ways to help students and teachers with mental health."
Wise words from Justin. Hopefully, we will hear more from Justin, who has applied to be one of WCCUSD's next student trustees. If you know a WCCUSD junior or senior interested in becoming a student trustee, have them complete this form by Monday.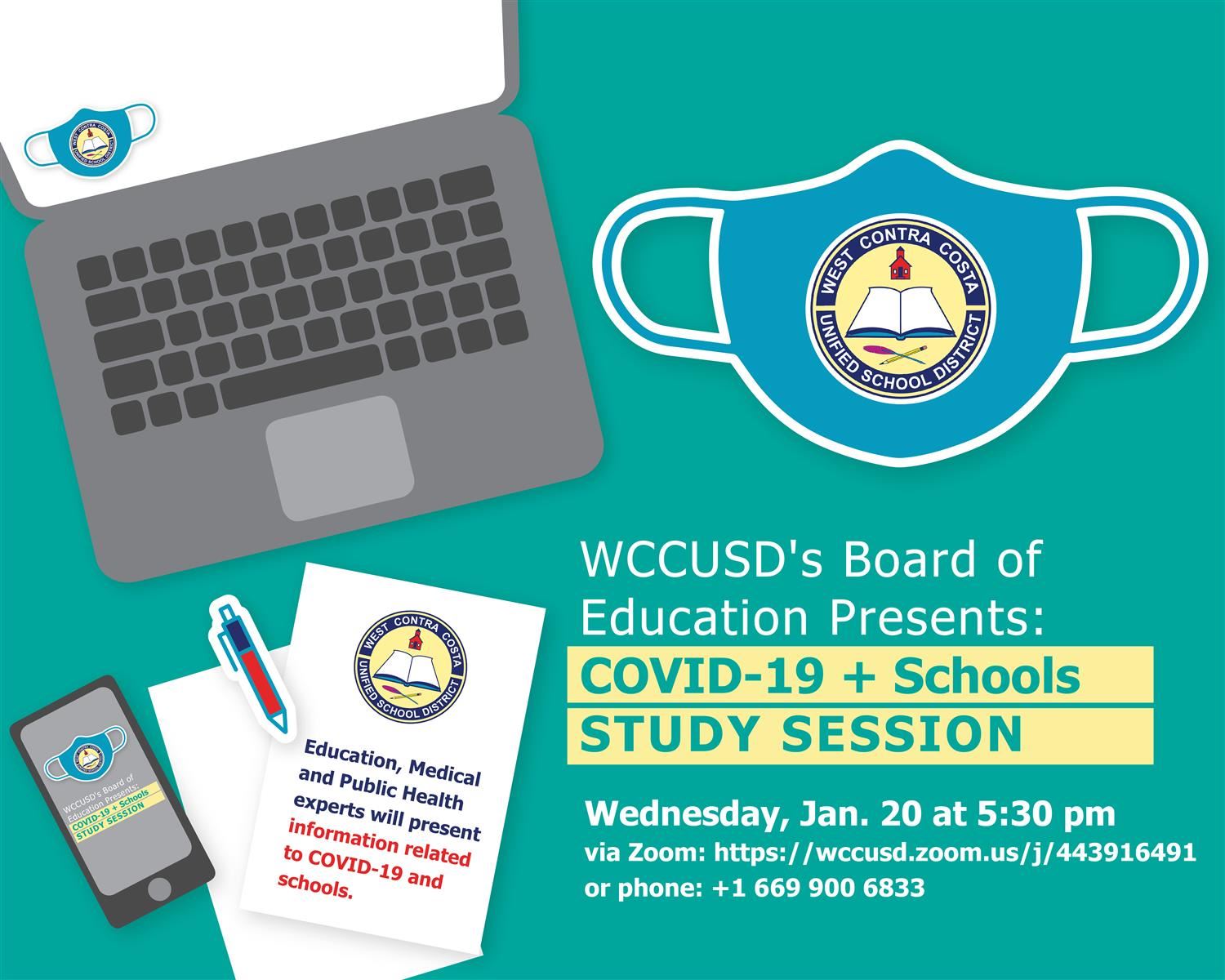 The COVID-19 and Schools Study Session (Video | Presentations) provides us with plenty to think and talk about what the future looks like for the WCCUSD community. I want to thank the Board for setting up a series of study sessions on COVID-19 and Schools to further the conversation. I know there are many questions, and through this process, we can and must answer those questions together.
The speakers for the Wednesday, February 3 session should be announced next Friday. The second session is also at 5:30 pm via Zoom.
We are in a difficult situation. A pandemic that has taken the lives of over two million people is scary, and we are searching and want the same thing, the health, and safety of loved ones. Working, learning, teaching, living, and surviving during the last 10 months has pushed us to our limits. The pandemic has exposed the cracks in our systems, highlighted the inequities, and tried to divide us. But there is light.
Vaccinations are underway, the pandemic's holiday wave appears to be cresting, and we have new national leadership committing more support and resources to halt this pandemic. Let's keep the dialogue going, keep the safety of students and staff at the center and come together as a community.
Lastly, we are planning heavily for the summer and fall of 2021, which includes an entirely virtual school. Families interested in The Virtual School for August 2021 would have to transfer and leave their home school for this new opportunity. If the pandemic is still surging in August, all students will have a virtual option at their home schools. The Virtual School is not created as a pandemic related option but as an authentic school option for those who want a fully virtual experience.
Next Friday, we should have more details about the Virtual School, which will coincide with the Intradistrict transfer period (transferring to another school within WCCUSD). Intradistrict transfer begins Monday, Feb. 1. Applications are available in English and Spanish.
Have a great weekend. Please, continue to follow all the public health guidelines and wear a mask when out and about.
In community,
Matthew Duffy
Superintendent