Welcome to Vista High School!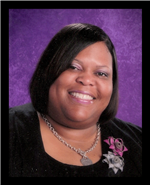 Greetings!
My name is Dr. Sylvia J. Greenwood. I am the principal of Vista High School. Vista High Shool is great place for students and staff to work together. We provide a personalized learning community that meet student's individual needs. We look forward to another great school year at Vista High School.
This year Vista will go through a full visit self-study by The Accrediting Commission for Schools, Western Association of Schools and Colleges (ACS WASC). The self-study looks at various components at Vista. It requires Vista to have:
Involvement of all stakeholders in the self-study process.

Clarification of the school's purpose and the school wide learner outcomes.

Assessment of the student program and its impact on student learning with respect to the ACS WASC criteria.

Development of a school wide action plan that addresses identified areas for improvement.

Visiting committee validation and enhancement based on accreditation criteria and standards, self-study, and findings from the visit.
Please consider volunteering for this most important work. Our full visit self-study is scheduled for March 11–14, 2018. If you are interested, please call the main office at 510-231-1431.