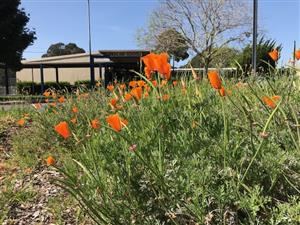 Dear Highland Families,
With the change in the weather, I'm asking that we take a moment to recommit ourselves to maintaining a calm and productive learning environemt for the remainder of the year. You can help by reviewing the following:
Highland is a uniform school. Free dress days are the last Friday of each month, and Spirit Days are always listed on the school calendar.
All visitors should check in at the office to receive a Visitor's Badge. Remember, your child's safety is our number one concern! Wait for your child in the designated pick-up and drop-off zone in front of school.
With testing just around the cornerm attendance matters more than ever! Late arrivals and absences are disruptive to the classroom environment. Please do your best to schedule medical and dental visits during breaks and summer vacation.
Please check your child's backpack daily for school communications as well as any objects that should not be brought to school.
Be SAFE, be ON-TASK, be ACCOUNTABLE, be RESPECTFUL! Working together, we can make Highland SOAR!
In partnership,
David Ranch
Principal