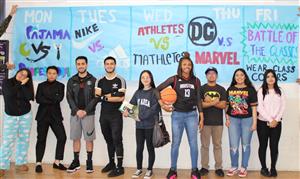 Spirit Week is coming up next week; Battle of the Classes! Join in to see which class has the most spirit!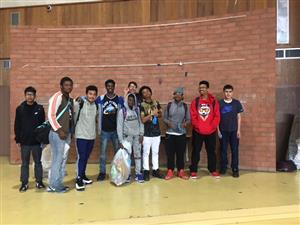 Recently a group of students have taken it upon themselves to help us clean, daily, at lunch in our "mall area". Thank you 'Lunch-Bunch' for being a part of the positive change at Richmond High School!
Check out our RHS Weekly Video Announcement for 3/19/2018! It's in Spanish and English!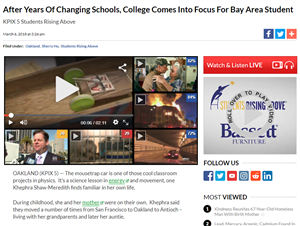 Congratulations to Kephra and Jesse for their article on their perserverance towards college!
Students - for those interested in taking an AP class for next year. Please take this survey.
Richmond High is proud to announce winners for our district science fair. Students, with the help from Mr. Nguyen, placed 1st and 2nd place respectively. These students will continue on the San Francisco's STEM competition on March 21st. Check out their projects below: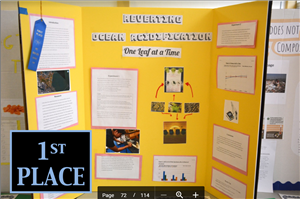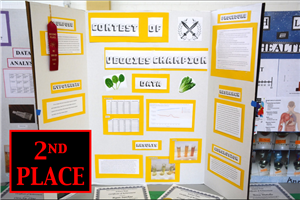 Congratulations to our Mock Trial team for their win yesterday at the Martinez Court Room! We see you working hard!
Check out our new RHS Winter Quarterly!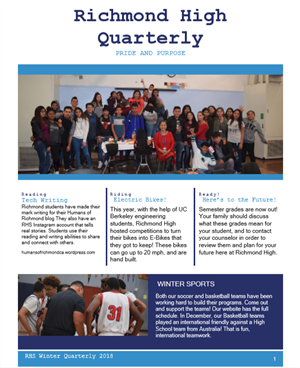 Senior Contracts - Our school is asking our amazing seniors to commit to excellence for the last 5 months of school leading to graduation. All seniors must have this contract signed by student and parent to participate in graduation and senior activities. Please have it completed and submitted to the office by 1/22/2018.
Check out this piece of local news on one of our own soccer players at Richmond High!
Our students have been hard at work on their e-Bike project with UC Berkeley! Check out this video to see how our young engineers work side by side with college students.
Recently we had a film crew come to Richmond High to go into one of our classrooms to observe lessons by our awesome teachers. Please read the article and view the video to see how we put student's first at Richmond High!
Richmond High MultiMedia Academy has been hard at work creating their blog called Humans of Richmond. check it out to get to know our students a litte more.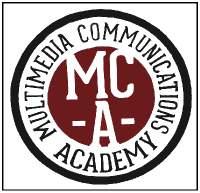 Leadership students getting into the spirit for Homecoming Week: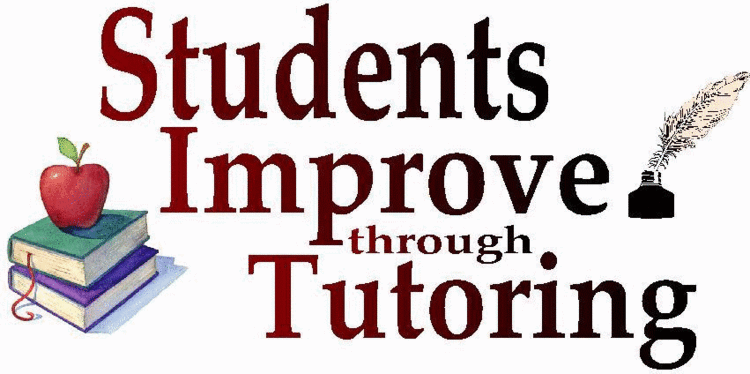 Winter 2018 - Check out our schedule for upcoming after-school tutoring. This schedule shows when and where tutoring, by both our Teachers and Grad Tutors, will be happening at Richmond High School.