WCCUSD Highlights (Archive)
Return to Headlines
Superintendent's Message -- June 2018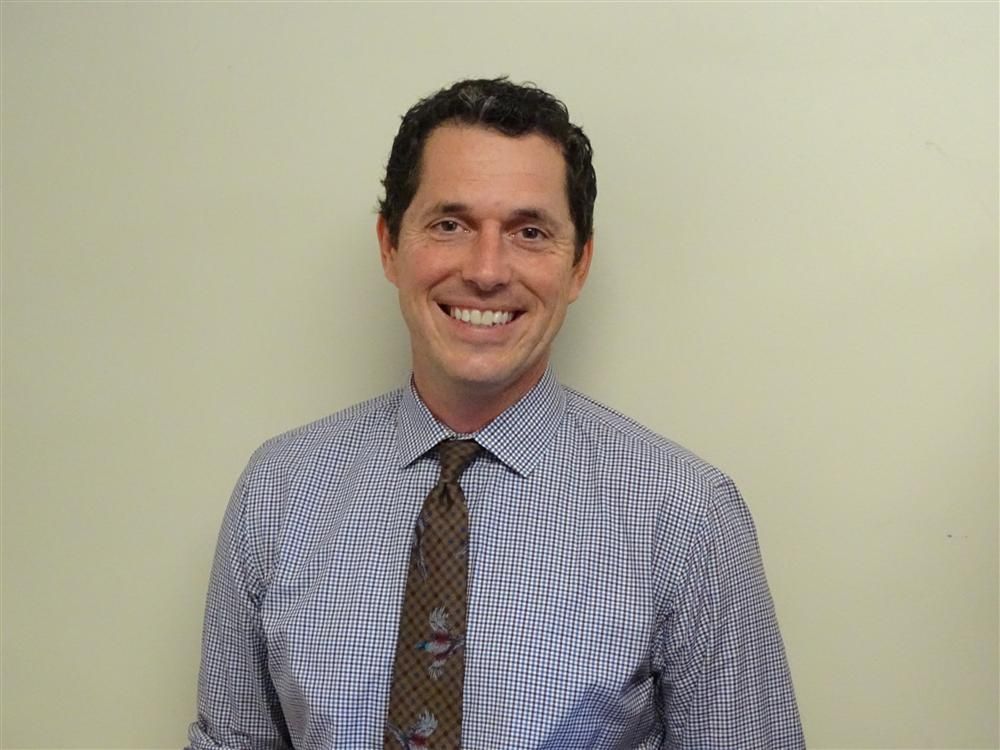 Dear Community,
Thank you for a fantastic 2017-18 school year. We wrapped up our Graduation Week where I was privileged to attend eight graduation ceremonies and shake hands with nearly 2,000 members from the Class of 2018 who are off to be leaders in our society.
The 2018 commencement ceremonies were filled with inspiring stories. The speeches from our valedictorians, salutatorians, and other students moved me. From Richmond High School's salutatorian, Ruben Rodriguez, reminding his peers that "You define what success is, and don't let someone else stop you from reaching your dream," to Pinole Valley's valedictorian Shuxin Zhou, saying "Don't let someone or something else decide what is excellent for you. Figure out what is right for you and make a habit of doing the best that you can."
De Anza's valedictorian Dilraj Singh imparted this piece of advice to the Class of 2018: "Fellow graduates you are educated. Your certification is in your degree. You may think of it as your ticket to the good life. Let me tell you to think of it as an alternative. Think of it as your ticket to change the world."
We are sending our graduates out to change the world. Our graduates are set to study art, engineering, law, medicine, policy, education, and more. Students from all walks of life are off to the top public and private colleges in the country.
Kennedy's Samone Anderson (UCLA), Jarschire Dennis (UC Merced), Saida Gonzalez (UC Berkeley), and Krisna Esquivel Rodriguez (UC Berkeley) are all headed to college on full-ride scholarships.
For the second straight year, Pinole Valley is sending another student on a full ride to the Academy of Arts with Crystal Wiyono earning the university's Presidential Scholarship.
El Cerrito has a trio off to UCLA, including valedictorian Claire Sterling and salutatorians Eleanor Maoz, and Athena Violet Lynch.
De Anza had its largest graduating class in 20 years with 316 graduates and 12 admitted to Cal.
Richmond is sending a cohort to four-year schools with Barry Britton Acevedo (UC Merced), Esteban Cuarenta (UC Davis), Esmeralda Rodriguez (UC Santa Barbara), Ruben Rodriguez (Stanford), and Valeria Bejarano (SF State) ready to begin the next chapter in their lives.
Hercules' top two students, Ernestina Hsieh and Peter Nguyen are bound for Yale and the University of Pennsylvania.
Middle College started the graduation season with 71 graduates of which 70 are college bound, including Fernanda Mayorga and Aaron Valencia who are going to Notre Dame De Namur and Cal, respectively.
As a District, we should be proud of the dedication, time, love, and work our students, their teachers, school staff, and families contributed toward their K-12 education. We are a District of learners, and for the past four years the members of the graduating Class of 2018 mentioned here has soaked up everything and opportunity afforded to them. We can't stop there. We must prepare ALL our graduates for college and beyond before they cross our stages. So as we put the final touches on the 2017-2018 school and look ahead to next year, we know that we have much more work to do.
We also enter the 2018-19 year with new agreements with our labor partners that put us in line with the rest of the Bay Area. When we open the school year in August, we will do so with more professional development and training opportunities for our staff.
The beginning of the new school year will also mark the opening of three new K-8 schools with Montalvin, Peres, and Verde adding a seventh-grade class at each school. Our West County Mandarin School will expand to first grade and welcome another class of kindergartners. Downer will also begin its first year as a dual immersion school with a kindergarten class. We are also excited about another Fab Lab opening at Crespi Middle School and the continued expansion of our college and career pathways.
There is a lot to celebrate from this year, and we have a lot to look forward to next year. We have a great deal more to do to ensure that every one of our students is prepared and has the same opportunities for their future. Enjoy the summer, and we will see everyone in August.
In community,
Matthew Duffy
Superintendent