Our awesome newsletter for the summer will be available soon, so look for it coming to you in the mail!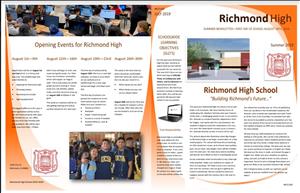 Don't miss out on this amazing event on June 1st at Richmond High!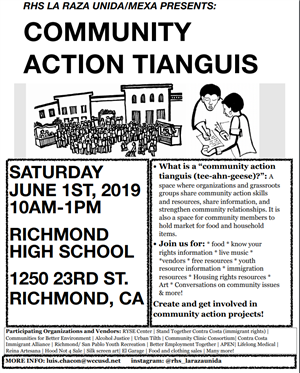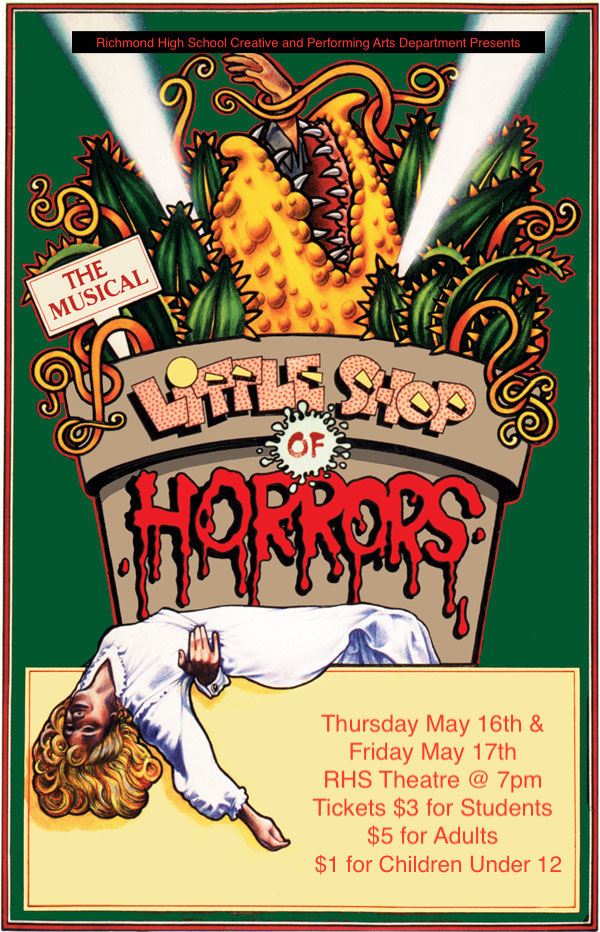 Don't miss Richmond High's Spring Musical the infamous Little Shop of Horrors! Running on May 16th and 17th at the new Richmond Theater on campus!
Seniors - Want to know how you can participate in Graduation Mass on May 29th? Check out this link on information! It will be at 7pm at St. Cornelius Church in Richmond.
We love our Teacher of the Year Ms. Schmalz, and so do our students! Check out this article that was recently published by our students on Ms. Schmalz and all she does for her students and school.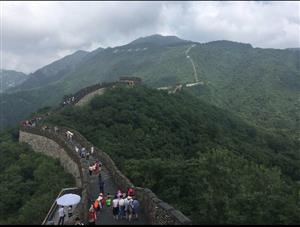 Have you heard? Our district is taking 100 students from all our schools to China this summer! The cost per students is $690 each and that includes airfare, hotels, travel and more! This deal won't last long, applications are due by May 3rd. The dates this summer will be July 12th to the 26th. Don't miss out on this once in a life time trip! For more details, click here!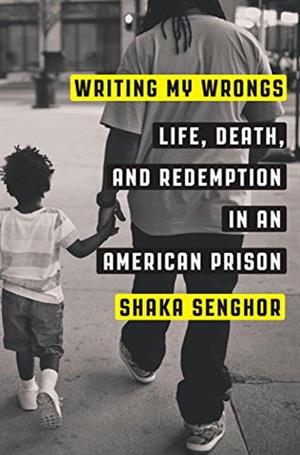 Richmond High is excited to have had the author Shaka Sengor visit and speak to our students who were reading his book! He is a best selling author, New York Times #1, worked with President Barrack Obama, and is an activist in our community. Check out the interview done on campus with our students!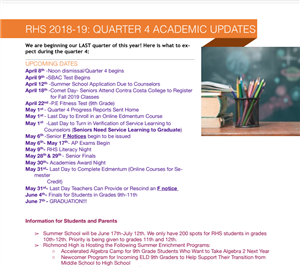 Check out our Quarter 4 Progress Update! We will mail a copy to all families when we send out report cards on April 4th.
Richmond High School families,
We are now taking applications for summer school. Summer school will take place at Richmond High School from June 17-July 12th. This year, there is only space for 200 students and priority will be given to 11th and 12th graders. The district only has space for 10th-12th grade this summer. If you need a summer school application, please see the academic counselor. Applications are due April 12th, and we will take the first 200, everyone else will be placed on a waitlist. if you are not sure your student needs to attend summer school, feel free to call or see your academic counselor.
Familias de Richmond High School,
Hemos comenzado a aceptar solicitudes para la escuela de verano. La escuela de verano se llevará a cabo en Richmond High School del 17 de junio al 12 de julio. Este año, solo hay espacio para 200 estudiantes y se dará prioridad a los alumnos de 11º y 12º grado. El distrito solo tiene espacio para los grados 10- 12 este verano. Si necesita una solicitud de escuela de verano, consulte con el consejero académico del estudiante .Las solicitudes se recibirán el 12 de abril, y tomaremos los primeros 200 estudiantes, todos los demás serán colocados en una lista de espera. Si no está seguro de que su hijo(a) deba asistir a la escuela de verano, no dude en llamar o ver al consejero académico de su hijo(a).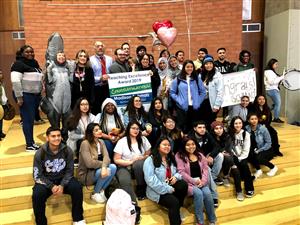 Congratulations to Ms. Schmalz for winning Teacher of the Year for WCCUSD! Your dedication and time with our students has improved the lives of our students daily. We are proud to have you as part of our Richmond community!
Families, please take some time to complete our Youth Truth Survey. This data will be shared with our school and help direct resources towards what you feel are necessary for our school's success.
Did you miss our Incoming Future Oiler presentation on Wednesday night? Here is our presentation on your student's road to success!
Check out this great article on our beloved teacher Ms. Stone! This article was written by one of our own students.
Check out our Winter Play! Written and directed by our students, in partnership with California Shakes Festival.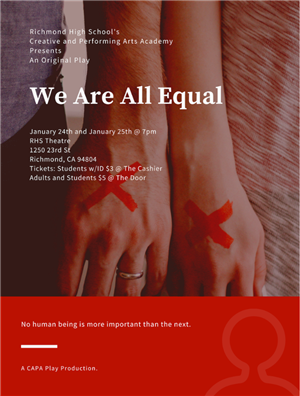 We love our Oiler Staff! They are experienced, hard working, and love our students and community. See how many you can guess graduated from Richmond High!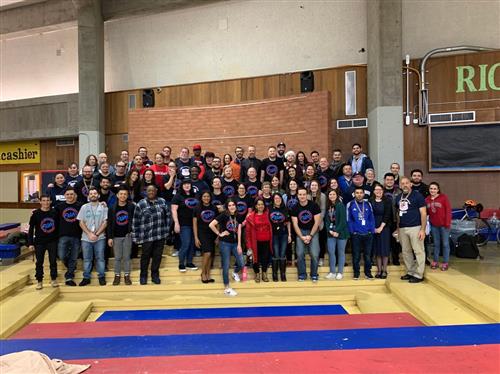 Check out what California State Universities are saying about how Richmond High students are performing in college. We are proud of our Oiler Alumni!
We are welcoming our after-school program to Richmond High for the next 5 years. As part of the program, we need students to participate in a number of programs. These include band, open gym before and after school, tutoring, Majorettes (dance crew), choir, theater/drama, Alma Latina and more. Check out here for the new tutoring schedule! For more information, check out our After-School page to contact the coordinator.
College is Real, a program at Richmond High School that has been changing lives since 2005, has recently received attention and notice for their amazing work. They are a part of our College and Career Center and work to help students learn about and apply for college. Check out this video showcasing the adults and mentors who work hard to make a difference for our community alongside our amazing staff at Richmond High.
We love having volunteers come with us to field trips, help support in the classrooms, and be a mentor to our students. Please join us for a Fingerprint party to get screened for free and receive your volunteer badge. Find the dates on this flyer (in Spanish too!).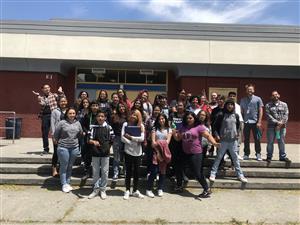 This past summer Richmond High, through our Summer Bridge Program, welcomed rising Freshmen to come in and learn High School skills to prepare for the upcoming year. Great job students in putting in that extra work, we can't wait to get to know you over the next 4 years!