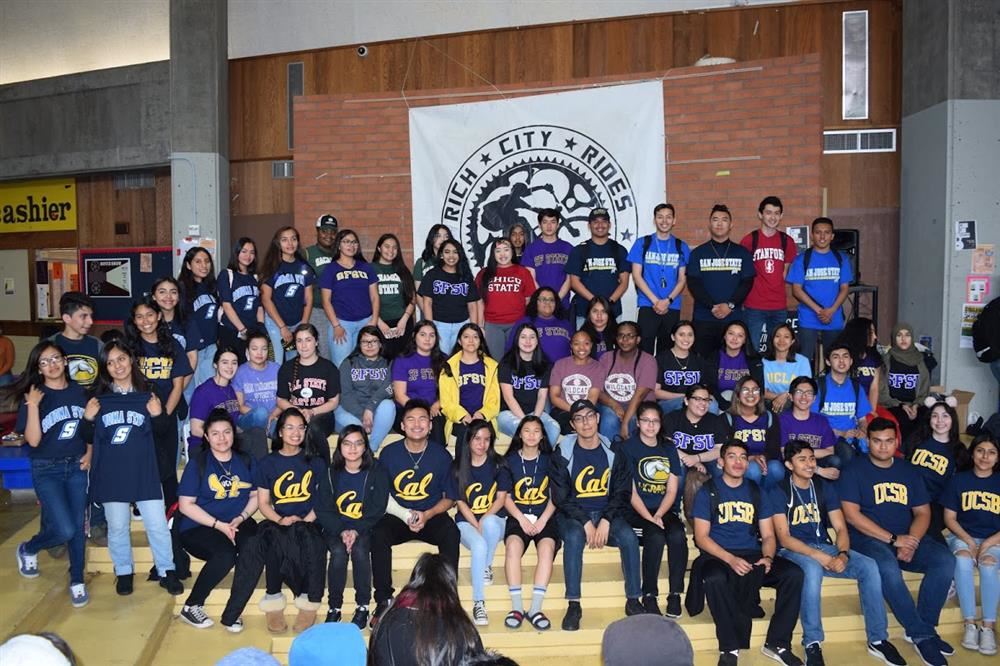 The A-G Requirements are a set of standards that the UC school system in California has adopted to measure the academic base for acceptance into all UC's. These requirements are not the same requirements to receive a diploma from WCCUSD. Those students who choose to pursue post-secondary education at a University will need to make sure that all academic classes and pre-requisties are completed with a minimum of a C or better. Please contact your counselors for more information or for help setting your schedule and goals for the school year.

See the A-G tool below to understand the courses required if you choose to pursue a secondary education.

Graduation Requirements for a High School Diploma

(a grade of D- or above earns credit toward a diploma, a grade of C- or above is required for college admission)

A. History/Social Studies 40 credits (4 years, 10 credits per year) **UCs/CSUs require only 2 years

B. English Language Arts 40 credits (4 years, 10 credits per year)

C. Mathematics 30 credits (3 years, 10 credits per year) **UCs/CSUs recommend 4 years

D. Science 20 credits (1 yr/10 credits Life Science & 1 yr/10 credits Physical Science/Chemistry) **UCs/CSUs recommend 3 years of Laboratory Science

E. Language Other Than English 10 credits **UCs/CSUs REQUIRE 2 years and RECOMMEND 3 years

F. Visual/Performing Arts 10 credits (1 year/10 credits)

G. Electives 55 credits (any courses completed/credits earned over the above requirements are counted as electives) **UCs/CSUs require 1 year from the above list

P.E. 20 credits (2 years, 10 credits per year) **not required for UCs/CSUs

________

225 total credits required

Additional Graduation Requirements:

Service Learning - 20 hours community service + written report/project/essay

4-yr plan and A-G requirements This document explains the credit and course requirements for graduation, NCAA Div 1 requirements, as well as requirements for California State University campuses & UC campuses (A-G requirements.)

A-G Requirements for College Admission

(which require a grade of C- or above in all semesters)

– Two years, including one year of world history, cultures and historical geography and one year of U.S. history, or one-half year of U.S. history and one-half year of American government or civics.

– Four years of college preparatory English that integrates reading of classic and modern literature, frequent and regular writing, and practice listening and speaking.

– Three years of college-preparatory mathematics that include or integrate the topics covered in elementary and advanced algebra and two- and three-dimensional geometry.

– Two years of laboratory science providing fundamental knowledge in at least two of the three disciplines of biology, chemistry and physics.

– Two years of the same language other than English or equivalent to the second-level of high school instruction.

– One year chosen from dance, drama/theater, music or visual art.

College-preparatory elective ("g") – One year chosen from the "a-f" courses beyond those used to satisfy the requirements above, or courses that have been approved solely in the elective area.