El Cerrito Archiving Project Scholarship Program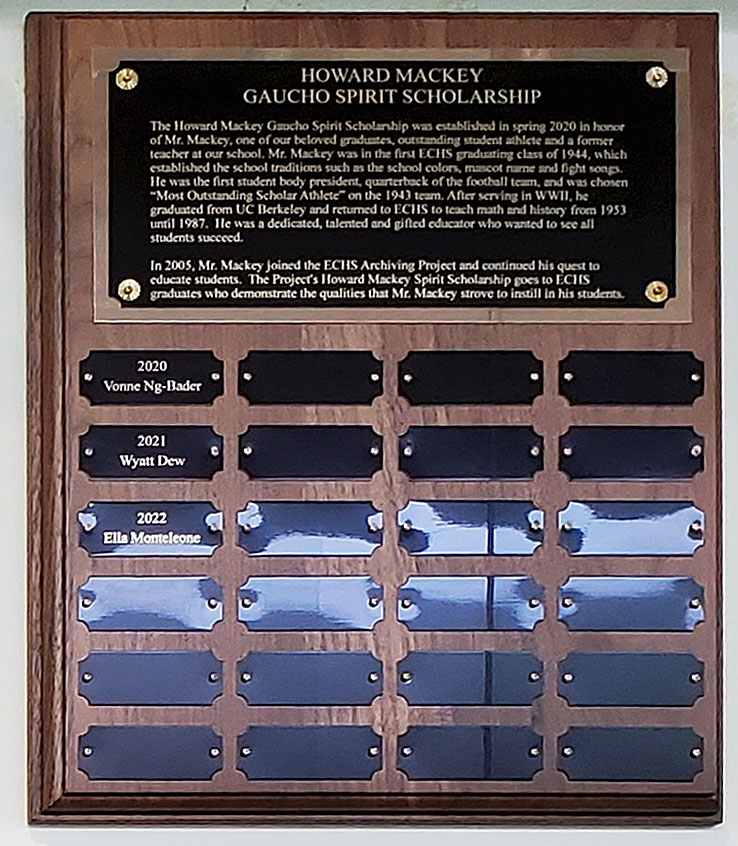 El Cerrito High School Archiving Project Scholarship Program

The El Cerrito High School Archiving Project offers three scholarships to graduating high school seniors who have demonstrated the desire and ability to continue higher education pursuits and embody the Gaucho spirit.

The purpose of the program is to provide the recipients with financial assistance towards the costs associated with enrollment at an accredited vocational school, trade school, two-year community college, four-year college, or university. Graduating seniors with at least a GPA of 2.0 are encouraged to apply for this scholarship.

The Howard Mackey Gaucho Spirit Scholarship was established in Spring 2020 to help deserving students continue their education and develop a spirit of learning throughout their lives. This scholarship is named in honor of Mr. Mackey, one of our beloved graduates and a former teacher. He was a dedicated, talented, and gifted educator who wanted to see all students succeed.