Return to Headlines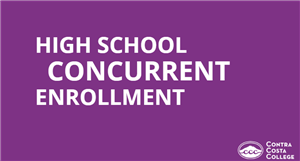 Click here for Concurrent Enrollment Information.
ALL SENIORS PLANNING TO ATTEND COLLEGE OR VOCATIONAL PROGRAMS AFTER HIGH SCHOOL PLEASE COMPLETE YOUR FAFSA APPLICATION IF YOU HAVE NOT ALREADY SUBMITTED THE FORM. If you have any questions, feel free to email Ms. Pamintuan. Thank you.
To schedule a meeting with me, please use this: https://calendly.com/tpamintuan
We have brought together top articles that showcase scholarship opportunities for your college bound and existing college students. Share with your students, parents and colleagues:

Top Scholarships for High School Seniors
Senior Cheat Sheet
Meet with your counselor at least once a semester to stay on track and get updated.
To schedule a meeting with me, please use this: https://calendly.com/tpamintuan
Financial Aid Application IS a Graduation Requirement! If not submitting an application, submit an OPT OUT FORM
Financial Aid - Apply for this first then WebGrants

Free Application for Federal Student Aid:

Create a FSA ID first, then, you will be redirected to FAFSA to complete the application.

OR Dream Act: CA Dream Act

Remember you need to apply for financial aid every year you are in college.

Deadline is APRIL 2nd

Keep grades up to meet Satisfactory Academic Progress and keep your financial aid

Financial aid you receive is supposed to last the ENTIRE semester or quarter, so use it wisely!

California Chafee Grant for Foster Youth: Apply Here

Application opens: December 2023

Webgrants

Do this: After your FAFSA/CA Dream Act application is processed,

GPA's are uploaded by the district. No need to submit a paper form.

Community College Steps

To apply to and explore the California Community College click on the link to start: CCCApply : Follow the steps

Finances

Get a checking account, most universities will disburse your financial aid to your checking account so you will have immediate access your money

Options for buying books- try not to buy books at the bookstore, they are much cheaper online (ex: Chegg.com, Amazon.com, Half.com)- you can also rent and borrow books

University of California

Nine campuses, one application. Apply here: UC Application

Application filing period: Oct. 1- Nov. 30




Continue to check your portal for deadlines!

Right After Graduation

Make sure to send your final transcripts out to your university of choice by July 1st- NO EXCEPTIONS. You can request them from the registrar's office.

-Log on to your web grants account and click the icon to confirm that you have graduated with your graduation date.

California State University

Apply here for CSU (there are 23 CSU's)

Application filing period: Oct. 1- Nov. 30




Continue to check the portal for deadlines!

Ask for HELP!

--First semester will be difficult. Many campuses offer free tutoring through their Student Support Services office.

--Talk to your professors during their office hours. They are paid to be there for you, so use them!





For Other Colleges:

Apply here using the Common App

Collegeboard:

Check this site for SAT, College and Scholarship Search.




Scholarship Search Engines:
The Gates Scholarship : Gates Scholarship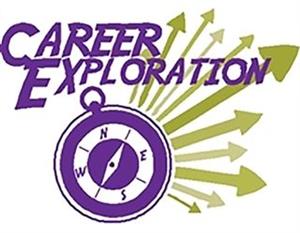 * If you want to find out about a specific major, search for majors that interest you, or explore majors available at university campuses in California.
* Not sure what you want to do? Take the time to complete a student-friendly online career test to check personal assessment tools based on your interests.
* Search career paths, research education options, job detail & Salaries. Take the first step on your new journey!
*Provides students with an all-inclusive guide for their college & career paths & enables educators to track their progress.