---
One of the key features of our recently completed summer learning program was the extensive use of computer tablets as an
integral part of the learning process in the elementary, middle and high school programs. Our schools used more1500 tablets in their programs with a wide variety of applications. Each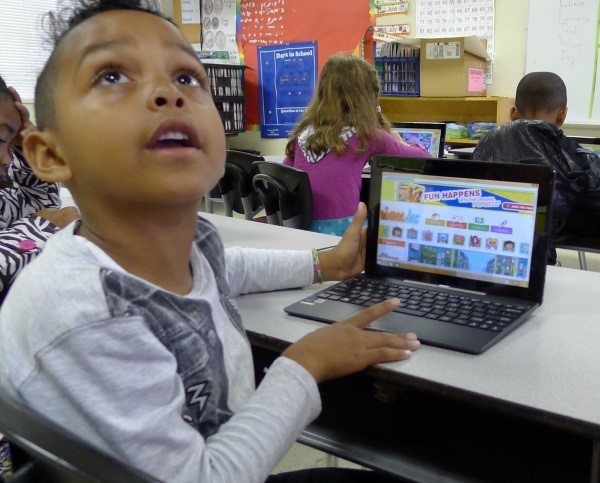 elementary school received one cart containing 40 tablets. The tablets were used with Stanford's Educational Program for Gifted Youth (EPGY) online writing program designed to support student writing.
Middle school students used the tablets with Edmentum/Plato's English Language Arts (ELA) course designed to meet individual student learning needs based on students' performance on an assessment. Each student was assigned their own learning path. Middle school students also used the tablets with
Edmentum/Plato's Career Technical Education (CTE) course on Social Media. Students worked independently on the on-line CTE course.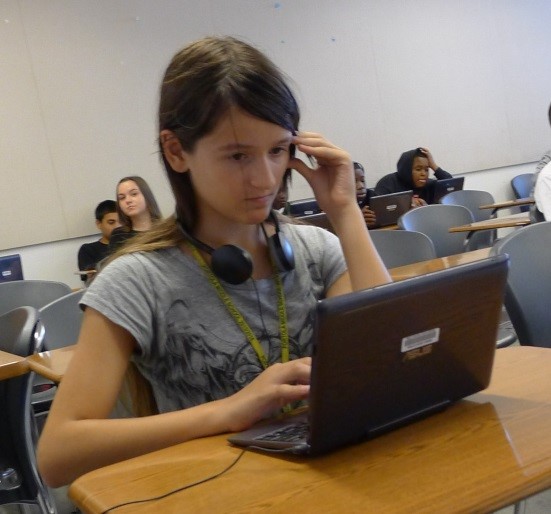 The direct instruction for this course was based on the CTE course tutorials which included weekly student projects focusing on an area of social media.
High school students used the tablets to supplement college approved courses in English, Science, Math, World Language, History/Social Science with Edmentum/Plato's courses. Edmentum/Plato also offered CAHSEE Math and ELA intervention courses. Edmentum/Plato courses are designed to meet individual student learning needs based on student performance on an assessment. Students are assigned their own learning path based on the results of the assessment.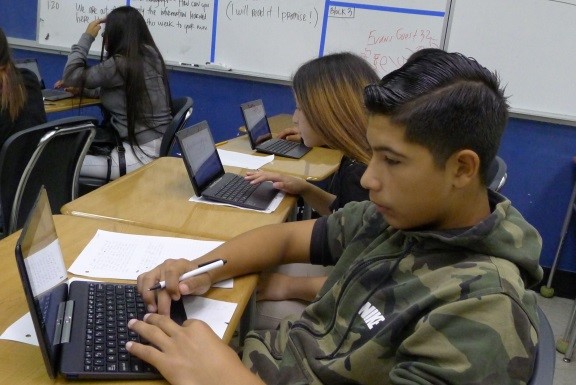 The extensive use of tablets this summer, as well as in the spring state testing, was due to the installation of wireless networks in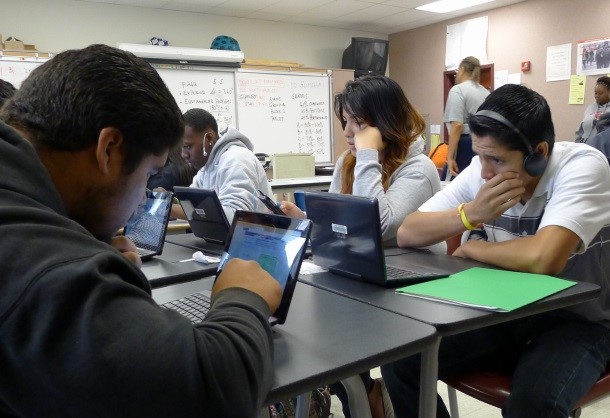 our schools. While that project won't be completed until later this fall, the impact and opportunities that the wireless network open are significant. We're increasingly living in a wireless world where most adults use mobile devices daily. From both student surveys and teacher observations, our students were much more engaged in their work than they've been in the past summer programs. Their learning was much more interactive and collaboration among teams of students was more apparent.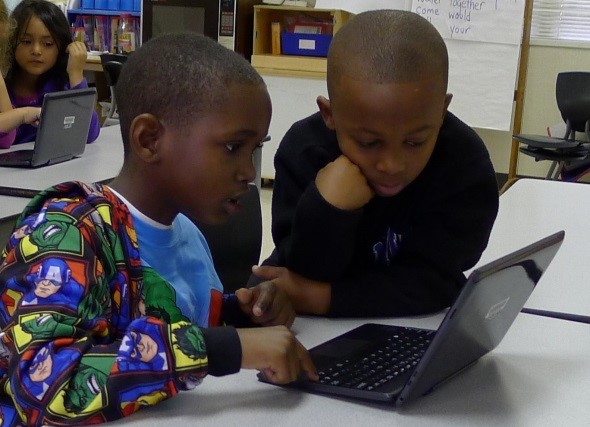 Our District's technology plan, which our Board approved this past spring, is the driving force behind our progress in enhancing learning through technology. The plan lays out a path forward for both teacher development as well as student implementation over the next three years. In the not too distant future, computer tablets (or some device yet to be invented) will replace textbooks. But the potential for improving learning is much greater for students to be more fully prepared for life and work in a technology rich world.
Bruce Harter
Superintendent
---
To read more, please visit the:
Superintendent's Message Archive