---
Celebration of the Class of 2014
July 2014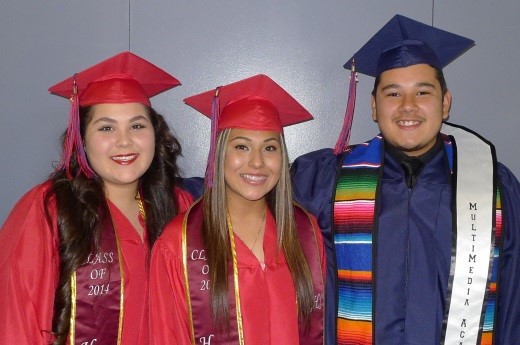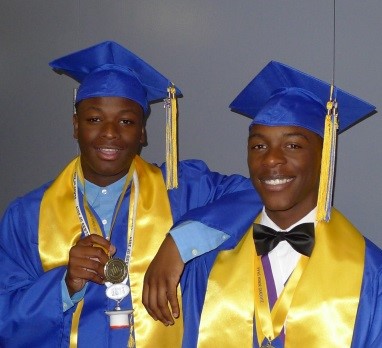 Las
t month WCCUSD graduated 1,672 members of the Class of 2014 in ten separate ceremonies attended by thousands of family members, friends and community members in attendance. Middle College High school had the fewest number of graduates with 75 and Richmond High had the most with 318.
More than 82% of the Class of 2014 is planning to attend a two or four year college
with 35% opting to attend a 4-year program and 47% heading for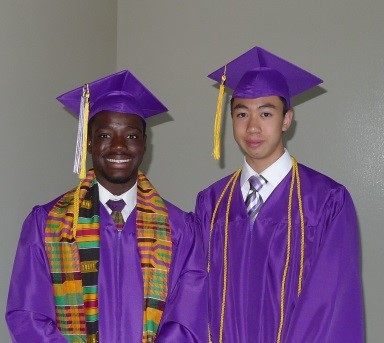 a community or two-year college. Three percent have enlisted in the military and another four percent are going to technical or trade schools. At total of 255 graduates from the Class of 2014 will attend a University of California campus with 75 at UC Berkeley, 46 at Davis, 38 at Santa Cruz and 20 at UCLA. Fifteen California State University campuses will be the destination for another 137 graduates with 42 at CSU Sacramento, 33 at East Bay, and 18 at Chico.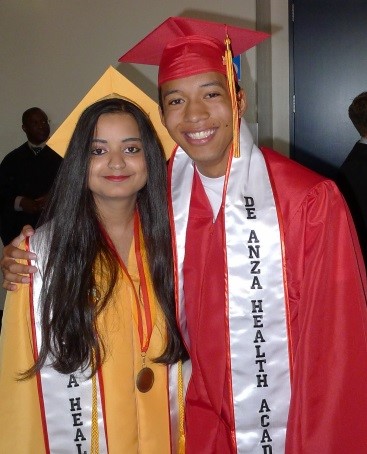 More than a quarter of our graduates will attend Contra Costa College in the fall with another 146 going to Diablo Valley College and 124 others to Berkeley College. Contra Costa College reaches out to high school seniors and enrolls them through their Super Saturday event as well as coming to our high schools to sign
them up for CCC classes.
Since the start of the Ivy League Connection program, the number of
students going to highly selective colleges and universities has grown substantially. Highly selective schools are those that admit fewer than 25% of their applicants – about 50 nationwide. This year's graduates will be attending Harvard University, University of Chicago, Brown University, Stanford, Colorado College, Massachusetts Institute of Technology (MIT), New York University and UC Berkeley which admits only 18% of its applicants.
One of the unique practices in WCCUSD is the summer high school graduation which is July 10th this year. Unlike many other districts,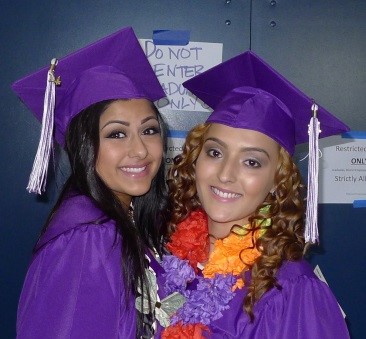 graduation ceremonies in WCCUSD include only those students who have completed all of the requirements for a high school diploma. So students who just miss the cut-off are able to make up a course or two in summer school and participate in 'full gown' ceremony at the Richmond Auditorium. Summer graduation typically includes about 100 additional students with the opportunity to walk across the stage to receive their diplomas.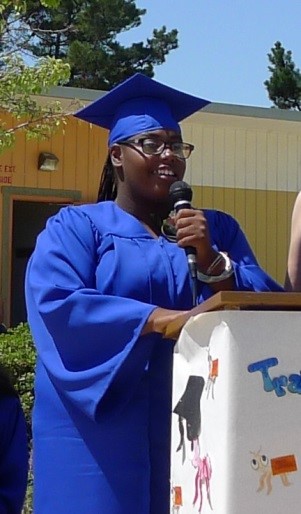 Of course, going to college is not the same as graduating with a degree or certificate. So we'll use the information from the senior
survey to track our graduates to monitor their progress.
Congratulations to the Class of 2014.
Bruce Harter
Superintendent
---
To read more, please visit the:
Superintendent's Message Archive