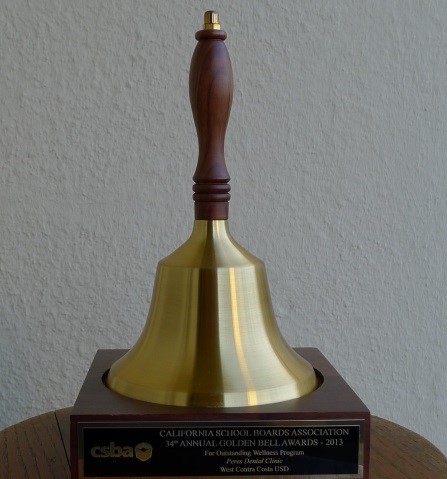 At next month's California School Boards Association annual conference our District will receive CSBA's highest award for excellence in education --the Golden Bell-- for our full services community schools initiative. Full services community schools (FSCS) is a multi-year initiative focused on achieving better academic and health outcomes for youth and families by providing health and social emotional support services. This effort is a collaboration of the school district, the county, local cities, community-based organizations, and local residents. FSCS is an integrated, comprehensive, coordinated initiative aimed at achieving educational success, well-being and self-efficacy for students, families and communities.
Our full services community schools initiative is improving academic and climate outcomes by bringing community health and wellness services into our schools and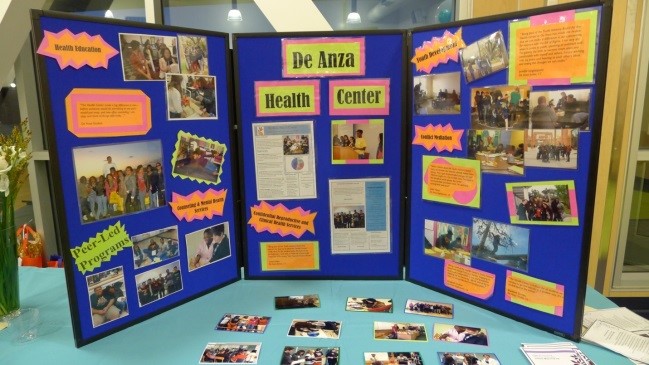 creating partnerships with cities, the county and private non-profits. With the Board's leadership and commitment, full services community schools in WCCUSD has expanded from providing basic health services in our high schools to elementary and middle schools and has an influence that extends to the larger community.
With full services community schools attendance and graduation rates have improved and suspensions and expulsions have significantly decreased. In 2006-07 the District expelled 174 students, most for violence or drug sales. In 2013-14 there were no expulsions. During the same period of time suspension have been reduced by 64%.
The tenets of FSCS include:
Schools as both a place and a set of partnerships between the school and other community resources
An integrated focus on academics, health and social services, youth and community development, and community engagement
Improved student learning, stronger families, and healthier communities
Access to services, recreation facilities, and other resources
Schools as the center of community – welcoming students, their families, and local residents

With health centers in each high school, attendance has improved significantly and violence, victimization and substance abuse have decreased. Overall high school attendance has increased from 92.8% in 2006-07 to 95.1% in 2013-14. That means that on average 201 students were in attendance each day of school that wouldn't have been before our health centers.
Another success indicator is that the District has reduced the teen parent program from two sites to one as a result in the reduction in teen pregnancies. Last year, our health centers served 1,441 with medical care and another 441 received individual or group counseling services. In total, the health centers accommodated more than 12,000 student visits last year.
At the most basic level, the District receives additional funding for improved attendance and higher graduation rates. That funding provides the foundation for the Full Services Community Schools effort. For example, the graduation rate of African American boys has improved by more than 10% over the last three years. The high school health centers have been in operations since 2007-08 and survived the huge cuts in 2008-09 because the services were so vital to students. Since that time, health centers have been expanding to both middle and elementary schools. As the program has grown so has the external support through grant funding as well as through expansion of the services primarily from the Contra Costa County Health Department. The City of San Pablo has also added a full-time coordination position for full services community schools in San Pablo. Richmond has likewise dedicated staff to provide the external support. With the leadership from our County Supervisor John Gioia, external partnerships have steadily grown.
The District's adopted Local Control Accountability Plan (LCAP) includes support for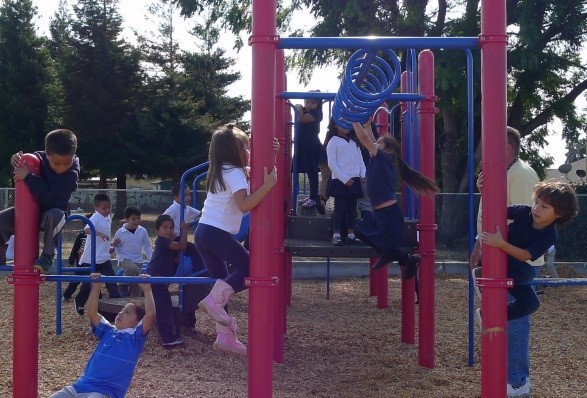 the full services community schools effort including increased psychologist services in our most needy schools as social work and services to parents. One of the other Golden Bell awards that the District has received was for another FSCS effort – the dental clinic at Peres elementary school in 2013.