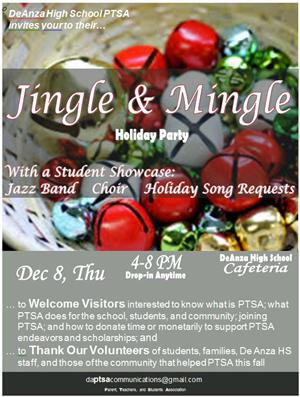 Thank you to everyone for a wonderful first quarter! We started the year out strong, and in true De Anza Don style our students excelled both in and out of the classroom. Both the football and volleyball teams made it to playoffs! Student clubs have been active on campus! And, last Thursday evening 685 students were able to participate in the Quarter 1 Honor Roll assembly!
Along with our successes, it is important to acknowledge that the current political climate has had an emotional impact on students across the state. Last week, students from many schools chose to protest the results of the election by walking out of school. Very few De Anza students participated in these walk-outs. They chose instead to attend a student-lead Peace Rally on campus. The Peace Rally had some of the most powerful moments of people coming together that I have ever witnessed. Students from all backgrounds and groups on campus spoke, shared their personal stories, and gave words of encouragement to each other. The resounding message was that De Anza is a community in which students and staff support and listen to each other - and that no matter how challenging times may seem we can find hope here. Students repeatedly encouraged each other to get educated, get involved, and to become leaders. Towards the end of the event a student summed it up when he said, "look around at all of the people here listening to each other, this is what we need, we will be okay because we are amazing." I couldn't agree more.
Thank you to all of the families and community members who contribute to De Anza, and create opportunities for our students to shine. On behalf of all of the De Anza staff, we look forward to continuing an excellent school-year.
Summer Sigler