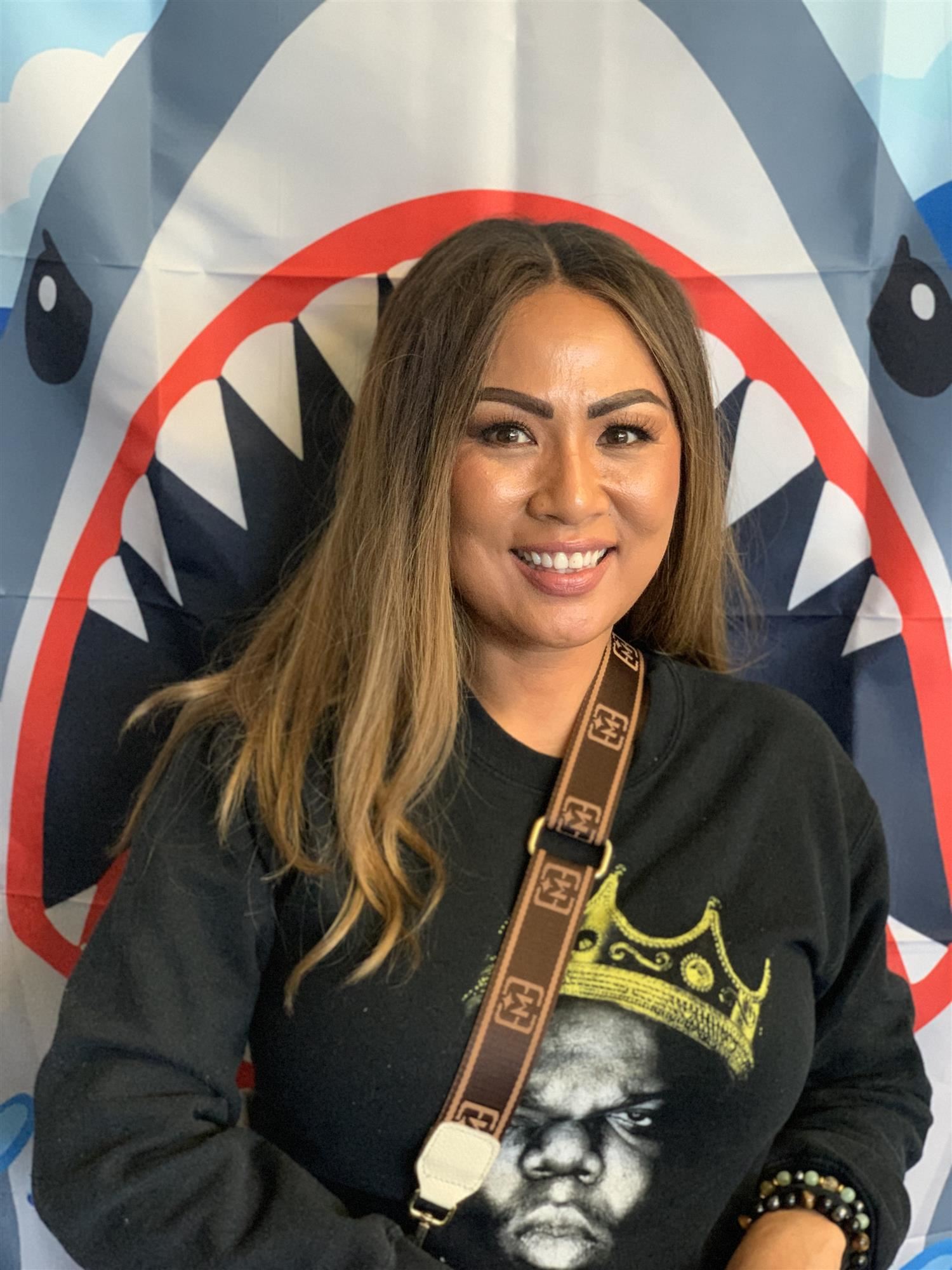 Phone: (510) 231-1414, ext. 23613
Email:
Degrees and Certifications:
Mrs.

Cathy Ames

Greetings Sheldon Community,

My name is Cathy Ames and it is with great enthusiasm that I serve our school as the School Comunity Outreach Worker (SCOW). I believe that our children are gifts and innately brilliant. This coupled with a solid learning environment and education, our children can and WILL achieve academic excellence. As the SCOW for Sheldon Elementary, it is my goal to create meaningful partnerships across all areas of our community. I believe these connections between students, teachers, staff, administrators, and families are the key ingredient of the success of our school and most importantly, foster a supportive environment that allows our students to thrive and feel safe, valued and realize their brilliance!

My role at Sheldon Elementary is to provide parents/guardians and families with the following:
Volunteering information
Educational resources
Community resources
Parenting support
Information/support on navigating our school system
Coordination of SST (student success team) meetings
Organization of community events
African American Parent Advisory Council (AAPAC) support and meeting facilitator
English Language Advisory Council (ELAC) support and meeting facilitator
School Site Council (SSC) support and meeting facilitator
Engage and educate our community!
Work with Sheldon Staff to ensure the safety of your student.
As a parent of 3 school-aged children myself, I know all too well the challenges of balancing work, children/family and managing a household. I also believe that the important goal of having a strong partnership between myself and my children's schools are vital in their academic success and maximizing their potential to be college and career ready. For these reasons, I am passionate about supporting our Sheldon community of parents, guardians, and families in becoming a link between home, school, and community.
Above all, I encourage your engagement in your student's learning experience as we work together to meet the goal of raising happy children who achieve academic success. It is my hope that I will be a trusted, viable resource and source of inspiration for you and your children; I am here to serve our community with steadfast commitment and passion for life-long learning and academic excellence.
I look forward to meeting and getting to know you all. You can find me in the office on most mornings and I work in our Parent Resource Center in room 24. Remember that we, like our children, are BRILLIANT and together we will achieve!
Thank you for your time. Be well and be inspired. If you have any questions or concerns, please call, email, or visit me in room 13.
In Partnership and Community,
Mrs. Cathy Ames
catherine.malicdem@wccusd.net
(510) 231-1414, #23613
Un cordial saludo a los miembros de la comunidad de Sheldon:
Mi nombre es Cathy Ames y es con gran entusiasmo que brindo servicios a nuestra escuela como Trabajadora Escolar Comunitaria (SCOW). Creo que nuestros hijos son obsequios y ellos son geniales por naturaleza. La inteligencia de nuestros niños en conjunto con un ambiente sólido de aprendizaje y educación, les ayudará a nuestros hijos a lograr la excelencia académica. Como SCOW de la Escuela Primaria Sheldon, mi objetivo es crear asociaciones significativas en todas las áreas de nuestra comunidad. ¡Creo que estas conexiones entre estudiantes, maestros, personal, administradores y familias son el ingrediente clave para el éxito de nuestra escuela y lo que es aún más importante, es que fomentan un ambiente de apoyo que permite a nuestros estudiantes prosperar y sentirse seguros, valorados y darse cuenta de la gran inteligencia que poseen!
Mi función en la Escuela Primaria Sheldon es proporcionar a los padres, tutores legales y a las familias los siguientes servicios:
Información sobre voluntariado

Recursos educativos

Recursos de la comunidad

Apoyo para padres

Información/apoyo para navegar nuestro sistema escolar

Coordinación de reuniones SST (Equipo para el Éxito Estudiantil)

Organización de eventos comunitarios

Apoyo al Comité Consejero de Padres Afroamericanos (AAPAC) y facilitar las reuniones

Apoyo al Comité Consejero de Padres de Alumnos Aprendices de Inglés (ELAC) y facilitar las reuniones

Apoyo al Consejo Escolar Local (SSC) y facilitar las reuniones

¡Promover la participación activa y educar a nuestra comunidad!

Trabajar con el personal de Sheldon para garantizar la seguridad de sus hijos.
Como madre de 3 niños en edad escolar, conozco muy bien los desafíos que conlleva el poder balancear el trabajo, el cuidado de los niños y la familia y administrar un hogar. También creo que es importante tener una sociedad sólida con el personal de las escuelas de mis hijos, ya que esto es vital para su éxito académico y para aprovechar al máximo su potencial para que ellos estén preparados para la universidad y para seguir una carrera. Por estas razones, me apasiona apoyar a nuestra comunidad de padres, tutores legales y familias de Sheldon. Es mi deseo convertirme en el enlace entre el hogar, la escuela y la comunidad.
Sobre todo, animo su participación en la experiencia de aprendizaje de sus hijos mientras trabajamos juntos para alcanzar el objetivo de criar niños felices que logren el éxito académico. Espero ser un recurso accesible y confiable y una fuente de inspiración para usted y sus hijos. Estoy aquí para servir a nuestra comunidad con un firme compromiso y pasión por el aprendizaje de por vida y la excelencia académica.
Espero conocerlos a todos. Pueden encontrarme en la oficina la mayoría de las mañanas y además trabajo en nuestro Centro de Recursos para Padres en el salón 24. ¡Recuerden que nosotros, al igual que nuestros hijos, somos GENIALES y juntos lograremos nuestro cometido!
Gracias por tu tiempo. Les deseo que estén bien y que permanezcan inspirados. Si tienen alguna pregunta o inquietud, llámenme, envíenme un correo electrónico o visítenme el salón 13.
Trabajando en sociedad y en comunidad,
Sra. Cathy Ames
catherine.malicdem@wccusd.net
(510) 231-1414, #23613