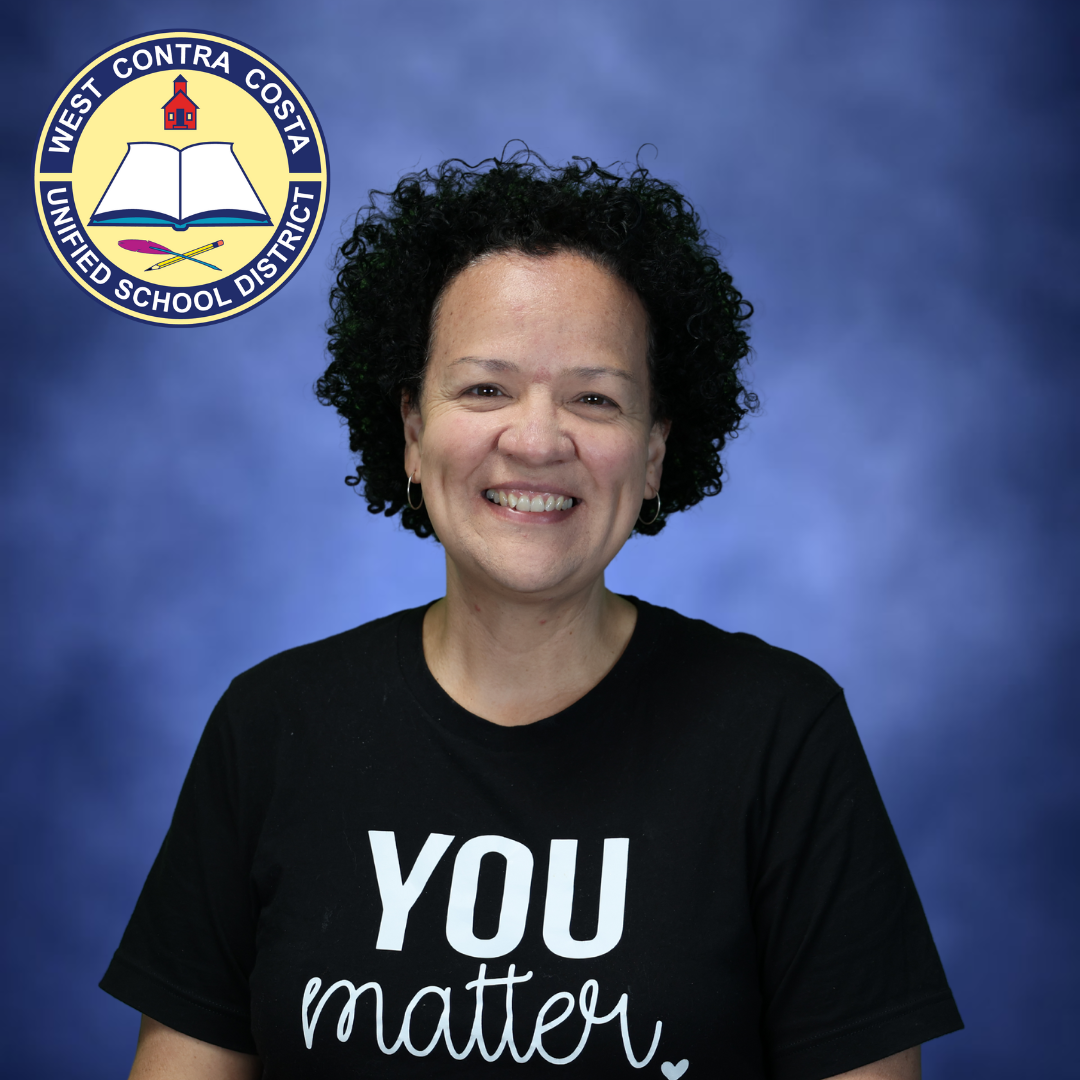 Phone: (510)231-1414
Email:
Degrees and Certifications:
Ms.

Stephanie Sanchez

I have the honor of co-leading with an amazing group of educators.

As a Sheldon Shark staff, we are committed to cultivating a school culture and climate that fosters a safe and inclusive environment. We strive to model and teach students to understand and practice empathy, kindness, responsibility, and develop a growth mindset along with gaining confidence as they grow and contribute to the school we love.

Additionally, we want to foster an environment where students believe they are a significant factor in their own success. They are independent learners who have a growth mindset, are self-motivated, and advocate for their own learning needs. Students work collaboratively and encourage others to master content. Students demonstrate critical thinking skills, problem solving, and can defend thinking. Students use organizational skills and work habits to reach their academic goals.

While many schools share similar goals, we have a unique "fingerprint" in our approach to seeing these beliefs realized. It is our hope that our families, and more importantly, our student feel this committment each and every day.

-Ms. Sanchez
Our Identity:
Equitable Practices
We seek to understand and celebrate different perspectives, cultures, and beliefs. We seek to provide our most vulnerable students with the supports needed for equitable outcomes.
Lead with Compassion
We believe behavior is communication of underlying needs. We believe in responding with empathy.
Whole Child Learning
We foster spaces where our students feel seen, heard, and valued in addition to providing our students a rigorous instruction.
Growth Minded
We pursue growth and solving problems with the many rather than in isolation. We welcome feedback to improve our systems and practices and learn from our mistakes.
Shared Leadership
We believe that power is meant to be shared. This power is shared among the staff, students, and families.
Adult Wellness
We prioritize the wellness of the adults in the school staff. When staff is stronger, students are stronger.
Ms. Sanchez