Please click above to read helpful instructions for the start of the school year.

View the Core Values for DeJean Middle Students

Like Middle College, Kennedy students will be taking Contra Costa College courses beginning in the freshman year in high school.
Upcoming Events - School Site Council Informational Meeting
Silent Sustained Reading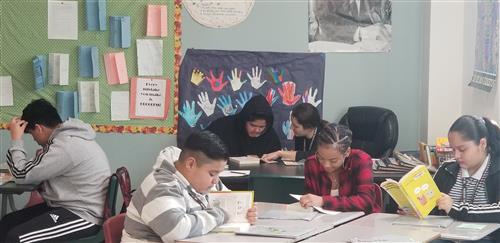 Principal:

Assistant Principal:

Assistant Principal:

Director:
Community Rights & Resources

The West Contra Costa Unified School District prohibits discrimination, intimidation, harassment (including sexual harassment) or bullying based on a person's actual or perceived ancestry, color, disability, gender, gender identity, gender expression, immigration status, nationality, race or ethnicity, religion, sex, sexual orientation, or association with a person or a group with one or more of these actual or perceived characteristics. For questions or complaints, contact Equity Compliance Officer/Title IX Coordinator: Rhonda Haney, 1108 Bissell Avenue Richmond, CA 94801, 510-307-4538, rhaney@wccusd.net and Section 504 Coordinator: Darlene Almeida, 1108 Bissell Avenue Richmond, CA 94801, (510) 307-4535, dalmeida@wccusd.net.