Return to Headlines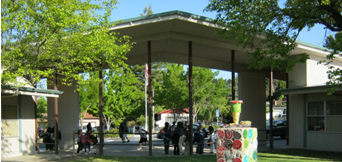 Monday, August 9, 2021
Dear Parents and Guardians,
Welcome to the 2021-22 school year. My name is Mrs. Mary Coe, and I am supporting the wonderful certificated and classified staff of the Valley View Elementary School Mustangs! We are finalizing plans for this school year, and our team is meeting to ensure the safest learning environment possible for you and your child(ren).
A recorded zoom presentation will be emailed to all families with information about returning to school Monday, August 16, 2021, for in-person learning. Please be reminded that the campus is closed to visitors without an appointment. Visitors are allowed and welcome, but you must make an appointment first. Appointments are required by the West Contra Costa Unified School District to support a safe environment for students and staff, as well as visitors.
Also, if you have not already done so, please log in to PowerSchool and complete your enrollment information. This must be done before the first day of school. You can log on to PowerSchool at www.
On behalf of the dedicated faculty and staff of Valley View Elementary School, we look forward to welcoming you and your child(ren) back in person.
Sincerely,
Ms. Mary Coe
Substitute Principal
--------------------------
Valley View Elementary School provides a safe environment in which all students are given skills, opportunities, and encouragement to prepare for a successful future. Our school staff guides students effectively and efficiently to communicate, problem solve and function in the 21st century. Our staff provides an exceptional standards-based instructional program with an emphasis on culturally responsive teaching practices that motivates students towards becoming independent, critical thinkers, and life-long learners.
Our school fosters the importance of a school-home partnership that values commitment to rigorous teaching and learning. Our staff and community share the goals of preparing students to become productive and responsible participants in a complex society and be successful in their academic endeavors.
Valley View Elementary is proud of its numerous parent volunteers and has developed many opportunities for parent involvement, including the Valley View Parent Club. The VVPC hosts community building activities and raises funds for school - wide programs designed to support the needs of all students; including school-wide assemblies, field trips and transportation, and intervention and enrichment academic programs.
ADMINISTRATIVE STAFF
Principal: Mrs. Mary Coe, substitue principal
mcoe@wccusd.net
Office Contact: Yorqui Cardona
ycardona@wccusd.net