Welcome to the Pinole Middle School Website
for 2015-2016!
Welcome to the 2nd Semester!

Week 4 of the Fourth Quarter
-
April 25 to April 29, 2016

Major events this week:
Please look at the Announcements column on the far left part of this page a see what is happening in school each day

Students are in their 20th week of SSR - make sure that your students has an extra book to read & how much progress they have made so far.

This week only 8th graders are testing! They will be testing in their Science classrooms on the Science CST.
SBAC testing resumes next Monday for the final week, please make sure that your student is well rested and gets a good breakfast.
We will be running a modified schedule each day for SBAC testing, but will still get out at the regular time.
look for next week's schedule in the next space under here, this week is regular schedule!

SBAC Testing Bell Schedule - for Next Week - May 2 and 3

Schedule A - Mon. & Tue.

Period
Begins
Ends
Time
1
8:30
8:54
24 min
2
8:59
9:23
24 min
Testing Block
9:28
11:48
140 min
3
11:53
12:17
24 min
4 LUNCH
12:22
12:57
35 min
5 LUNCH
1:02
1:37
35 min
6
1:42
2:06
24 min
7
2:11
2:35
24 min
---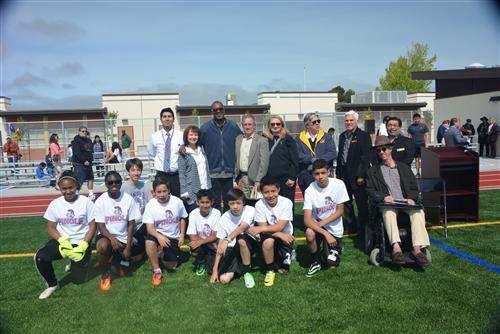 Pinole Middle Mission Statement
Our Mission Statement The mission of Pinole Middle School is to provide every student the opportunity to maximize his/her ability to learn. The opportunity will encompass and celebrate the diversity of our community and will guarantee equal access for every student. We recognize that education is fostered through cooperation between the school, home and community.