Welcome to the Pinole Middle School Website
School is now in its 5th week!
Today Thursday September 18th is "Back to School Night"
There will be an opening presentation in the Gym at 6:30 - 6:50 p.m.
1st bell will sound at 7:00 p.m. Each session will be 10 minutes for your teachers to present their programs and will end at 8:25 p.m.
We would also like you to take a survey from
BRIGHTBYTES IN WCCUSD:
Pinole Middle Parent Survey URL: www.BByt.es/D288P
Encuesta para los padre en espanol URL:
---
O

ur Mission
Statement
The mission of Pinole Middle School is to provide every student the opportunity to maximize his/her ability to learn.
The opportunity will encompass and celebrate the diversity of our community and will guarantee equal access for every student.
We recognize that education is fostered through cooperation between the school, home and community.
The new school as of November 2011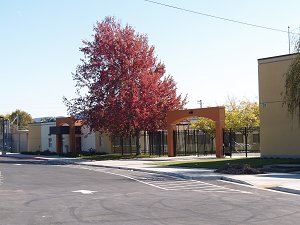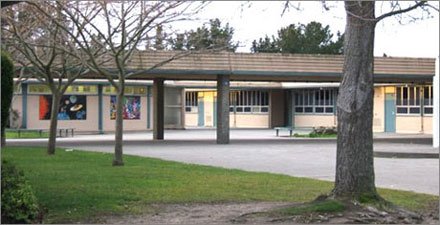 a view of the old library before renovation started in 2009