Please click to see video announcements with updates.

Watch the Youtube video of the community saying goodbye!

Information about student work during the closure.

Mr. McGee Principal, Lovonya DeJean Middle School - Home of the Mighty Alpha Wolves

Enrollment for the school year will be done totally online.

View the Core Values for DeJean Middle Students

Like Middle College, Kennedy students will be taking Contra Costa College courses beginning in the freshman year in high school.
Silent Sustained Reading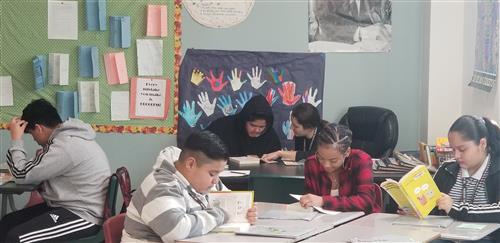 Principal:

Assistant Principal:

Assistant Principal:

Executive Director: