Meet Principal Jarod Scott!
Welcome to the 2022-23 School Year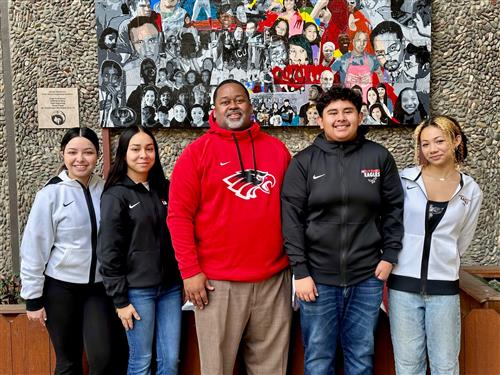 August 1, 2023
Greetings Kennedy Family,
I would like to officially welcome you to the 2022-2023 School Year. I hope you enjoyed a restful and rejuvenating summer while pursuing some personal and professional passions.
Our work together over the past two years brought progress on many fronts, most notably the celebration of one of our highest graduation rates in recent years, clearly defining two pathways of study within the Information Technology Academy, and rolling out a second Academy, the Health Careers Academy. We saw our AP students who sat for the exam outperform their counterparts in the area of AP Spanish Literature and AP Spanish Language.
In order to achieve our mission to empower students to be successful in college, career and in their community, students must take ownership of their education, embark on a journey of self-discovery, become more responsible and accountable. It will take the collective effort of students, staff, alumni, community and business partners collaboratively and purposefully working together under a common vision and toward a common goal. One School, One Focus, Student Success.
To help us move the work forward, we welcome the following new staff to the Kennedy Family:
While safety remains the highest priority, we will move from compliance to quality in 4 key areas:
Data Driven Instruction that is trauma informed

Reading, writing, speaking and listening across the curriculum, grounded in complex text and academic discussion

Culture and Climate - design and/or improve systems of accountability
Create and maintain a college and career going culture

Meaningful family and community engagement
Sincerely,
Jarod M. Scott, Principal