Superintendent of Schools
Return to Headlines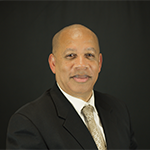 Superintendent Dr. Kenneth "Chris" Hurst, Sr. is the 10th permanent superintendent in West Contra Costa Unified School District History. WCCUSD's Board of Education hired Dr. Hurst on April 14, 2021, making him the first permanent African American superintendent. Sylvester Greenwood and Dr. Cynthia LeBlanc each served one-year terms as interim superintendents.
Dr. Hurst joins WCCUSD after spending the past five years as the Superintendent of the Othello District in Othello, Washington.
As Superintendent of the 4,500 student District located about 3 hours southeast of Seattle, Dr. Hurst increased Othello's graduation rates by 16 percent from 71 percent to 87 percent and reduced absences by 33 percent.
He also implemented Othello's K-12 pathway, the District's Social-Emotional Learning Standards. Dr. Hurst also tripled the number of children enrolled in preschool and increased the percent of preschool students prepared for kindergarten from 30 percent to more than 98 percent.
In Othello, Dr. Hurst led a District with a student population that is 91 percent Latinx, 32 percent English Language Learners, and 75 percent free and reduced-price lunch through the transition to Distance Learning at the start of the Covid-19 pandemic and from Distance Learning to a hybrid model this year.
Before leading the Othello School District, Dr. Hurst served as Associate Superintendent of Educational Services in Oceanside Unified School District, a 19,000 student district 35 minutes northwest of San Diego. While serving as the Associate Superintendent of Educational Services, he supervised the Oceanside Promise's implementation to ensure all Oceanside students graduated ready for college and career and established the Oceanside Promise Foundation, a 501(c)(3).
In Oceanside, Dr. Hurst collaborated with ConnectEd California, implementing Linked Learning to establish K-12 industry-aligned pathways to prepare students to succeed in college and career. He collaborated to implement the Future Ready technology initiative, designed to create a shared vision of preparing students for success in college, career, and citizenship.
Dr. Hurst has 23 years of experience teaching and leading equity in urban, suburban, and rural K-12 districts. He spent 6 years as a principal and assistant principal in Oceanside, including the turnaround principal for Jefferson Middle and Oceanside High schools.
At Oceanside High School, Dr. Hurst led double-digit growth in the school's academic growth performance. He also facilitated instructional rounds for the Oceanside high school network and the LCAP development.
Dr. Hurst also served as an administrator in the San Diego Unified and Poway Unified school districts. He started his educational career in Poway Unified as a math and computer programming and computer science teacher.
Before his career in education, Dr. Hurst served 12 years in the Marines. His military service includes Maintenance Supervisor at Camp Pendleton (1991–1993), Combat Duty (Desert Storm), Saudi Arabia (1990–1991), Communications Instructor/Supervisor at Camp Pendleton (1988–1990), Drill Instructor, San Diego (1986–1988), and Communications Specialist at Camp Pendleton (1982–1986).
Dr. Hurst earned his Doctorate in Education, K-12 Leadership (Magna Cum Laude), at the University of Southern California in 2011, and his Master of Arts Degree in Educational Administration (Magna Cum Laude) in 2008, and his Bachelor of Science, a degree in Mathematics in 1997 at California State University, San Marcos. He also holds an Associate of Arts degree from National University, San Diego.
Dr. Hurst and his wife Crystal have two grown children, a daughter who is a 6th-grade teacher and a son who is a computer scientist.