Superintendent of Schools
Return to Headlines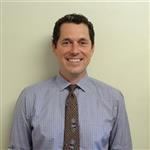 Superintendent Matthew Duffy is the ninth permanent superintendent in West Contra Costa Unified School District History. He is entering his fourth year as the Superintendent. Superintendent Duffy worked to craft a culture that honors agency, creativity, innovation and listening.
Matt developed an ambitious plan titled Roadmap 2.0 that calls out aggressive goals for our schools focused on early literacy, reclassification, and graduation. As part of that plan and, in working to create new and robust schools for our community, Superintendent Duffy opened a Dual Immersion Mandarin school, expanded Spanish immersion programs and initiated three new K-8 programs. Matt has also crafted an innovative strategy for the Kennedy Family of schools focused on Principal and teacher leadership, STEM education, English Learner support, and health, sports, and fitness.
Superintendent Duffy and his team worked in partnership with the District's labor groups on a new three-year contract that increased compensation for employees and made WCCUSD one of the most competitive districts in the Bay Area. Also, the new agreement also called for school site and department specific professional development as well as four days of summer development for new teachers. He has also worked with the city of Richmond and many nonprofits to develop solutions to the housing crisis by providing down payment assistance to employees.
Matt arrived in the District with excellent leadership experience in urban schools and districts. Most recently, Matt served as the Assistant Superintendent in Milpitas Unified. There he was in charge of teaching and learning, leadership, enrollment, technology, Special Education, and LCAP development. As an assistant superintendent in Milpitas, Matt started a new Dual Immersion school, significantly increasing professional learning opportunities for all staff, and expanded the music program each year.
Before Milpitas, Superintendent Duffy spent nine years in Oakland Unified, serving as a principal and an area superintendent. In Oakland, Matt led Elmhurst Middle School as well as founding and designing his district school, Elmhurst Community Prep. He is most proud of his work at raising Elmhurst Community Prep's API by over 200 points and having the highest African American API in the district at the time. Superintendent Duffy also redesigned a school program in order to engage parents thoroughly. As an area superintendent, Matt oversaw 15 schools including middle and high schools throughout the city.
Superintendent Duffy originally hails from New York City where he spent four years teaching middle school in the South Bronx and three years as a Vice Principal in Harlem.
Matt lives in Oakland with his wife Tamara, two boys Caelin and Leo, ages 9 and 7 and daughter Luna age 11 months. Matt's boys attend Dual Immersion Spanish school in Oakland. Matt is an avid sports fan especially passionate about basketball and golf. He enjoys being outside, baseball on the radio and a good slice of pizza.