Return to Headlines
Up For Debate: Greenwood Academy Students Team with BAUDL
Up For Debate: Greenwood Academy Students Team with BAUDL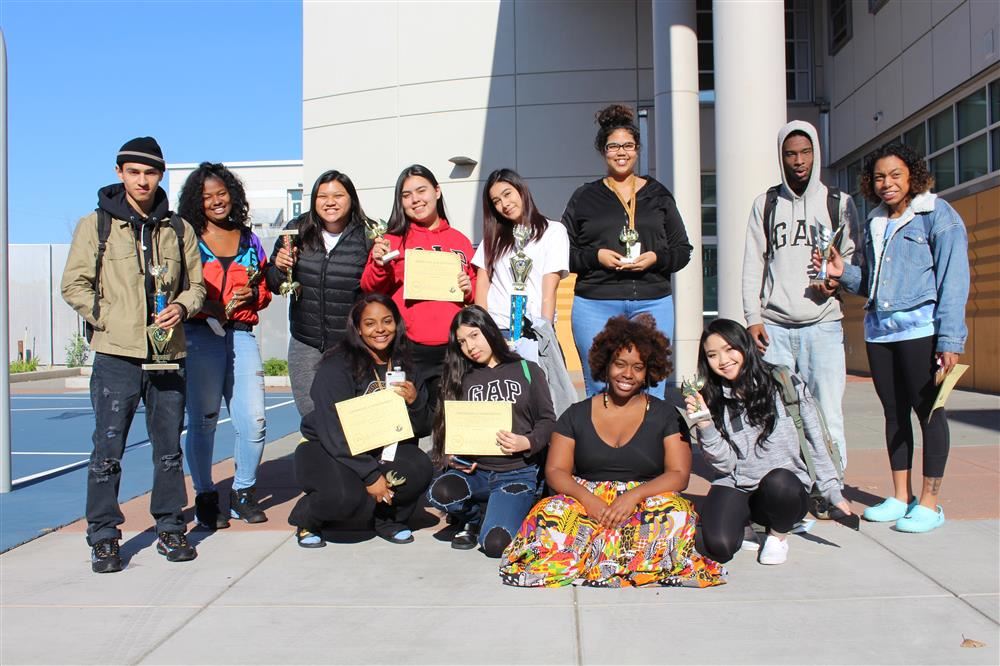 Should prisons be abolished?
Greenwood Academy students, mainly seniors, tackled that question Wednesday during its Bay Area Urban Debate League event.
Gathered inside the school library, 15 students developed claims to both abolish prisons and to keep prisons and then using research to bolster those claims debated their classmates.
"It was tough," senior and first-time debater Kalia Washington said. "Debate forces you to see the other side and not just state your claim but to use evidence."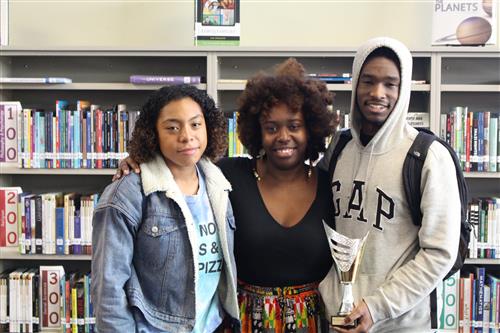 The evidence was a key component as students were given a packet containing three reasons to abolish prisons and four reasons to keep prisons. In teams of two, Greenwood students then participated in three rounds of debate, taking up each side.
"Abolishing prisons won't stop crime," Kalia said, who along with her partner Claudia arguing for the negative side on abolishing prisons. "It will make it worse and we are going to have more problems."
Javier and Crystal, Kalia and Claudia's counterparts, argued that prisons should be abolished because they are unsafe, could save the government money, and put the safety of guards at risk.
"I am for abolishing prisons, but what are we going to do with the people that commit crimes," Javier said after the debate. "I don't know. It is a tough subject."
That feeling and the idea that there are no silver bullets when it comes to policy are key elements that Bay Area Urban Debate League Executive Director Shauntrice L. Martin wants students to take away from the debate.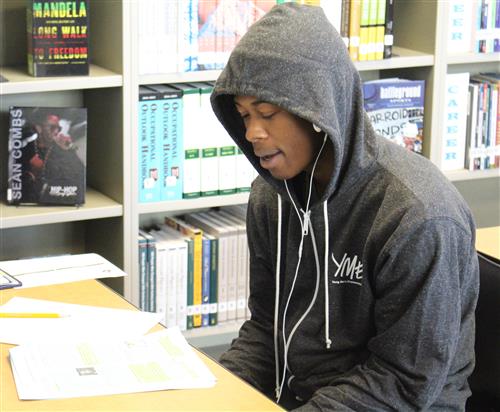 "We want them to be prepared for discussions and debates like abolishing prisons," Martin said. "We want them prepared so they don't have a gut reaction when they are in real-world situations. That is why we pick topics relevant to their lives and have them study and debate both sides."
Each round was scored by Bay Area Urban Debate League volunteer coaches and based on how well they cited evidence and facts and used it in their arguments.
By the end of the day, two teams qualified for the final round with Tyanna Jinks and her partner, RoShawn Youngblood, taking the negative side and Lesly Campos and Guadalupe Torres, arguing the affirmative side.
In the end, first-time debaters Tyanna and RoShawn narrowly edged Lesly and Guadalupe as the day's top debaters.
"I thought the debate was just arguing and sticking to your point," Tyanna said. "But it is so much more than that. You have to think about both sides and you have to use evidence that strengthens your argument and at the same time anticipate what they (other side) could come at you with."
By the end of the day, Tyanna said she would definitely consider doing debate again. It was welcome news to Martin, who said the Bay Area Urban Debate League is actively recruiting West Contra Unified School District students to join the program.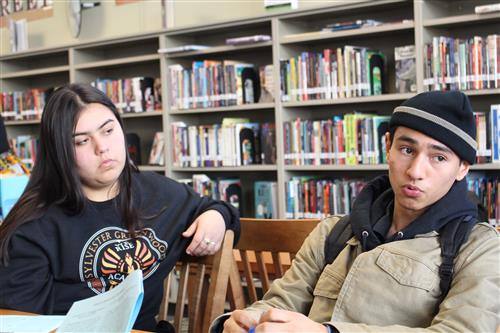 Martin said BAUDL has debates and trips planned to UC Berkeley, Stanford, and UNLV. In addition, BAUDL offers students opportunities to go on job shadow trips with legal professionals, internships, and free SAT prep.
Debaters on the travel team are also required to have a 2.5 grade point average, and any student in BAUDL must show GPA improvement to be in the program.
"A big thing for us is putting students in rooms with folks that look like them and seeing what is possible," Martin said. "That makes a huge difference and helps them see that law and careers in law go beyond what we see on TV."
For more information on the BAUDL visit https://www.baudl.org