Return to Headlines
January 29 Friday Update: Pinole Valley News, Black History Month, Intra-District Transfers, COVID-19 Study Session
January 29, 2021
Happy Friday WCCUSD Community,
It was an excellent week to be a Pinole Valley High School Spartan. Principal Kibby Kleiman and the Spartans community had a busy accolade filled five-day stretch. Monday, the Spartans earned the College Board's Advanced Placement Computer Science Female Diversity Award. The College Board recognized the Spartans for expanding access to AP Computer Science Principles to young women. Pinole Valley is just one of 831 schools nationwide to earn recognition.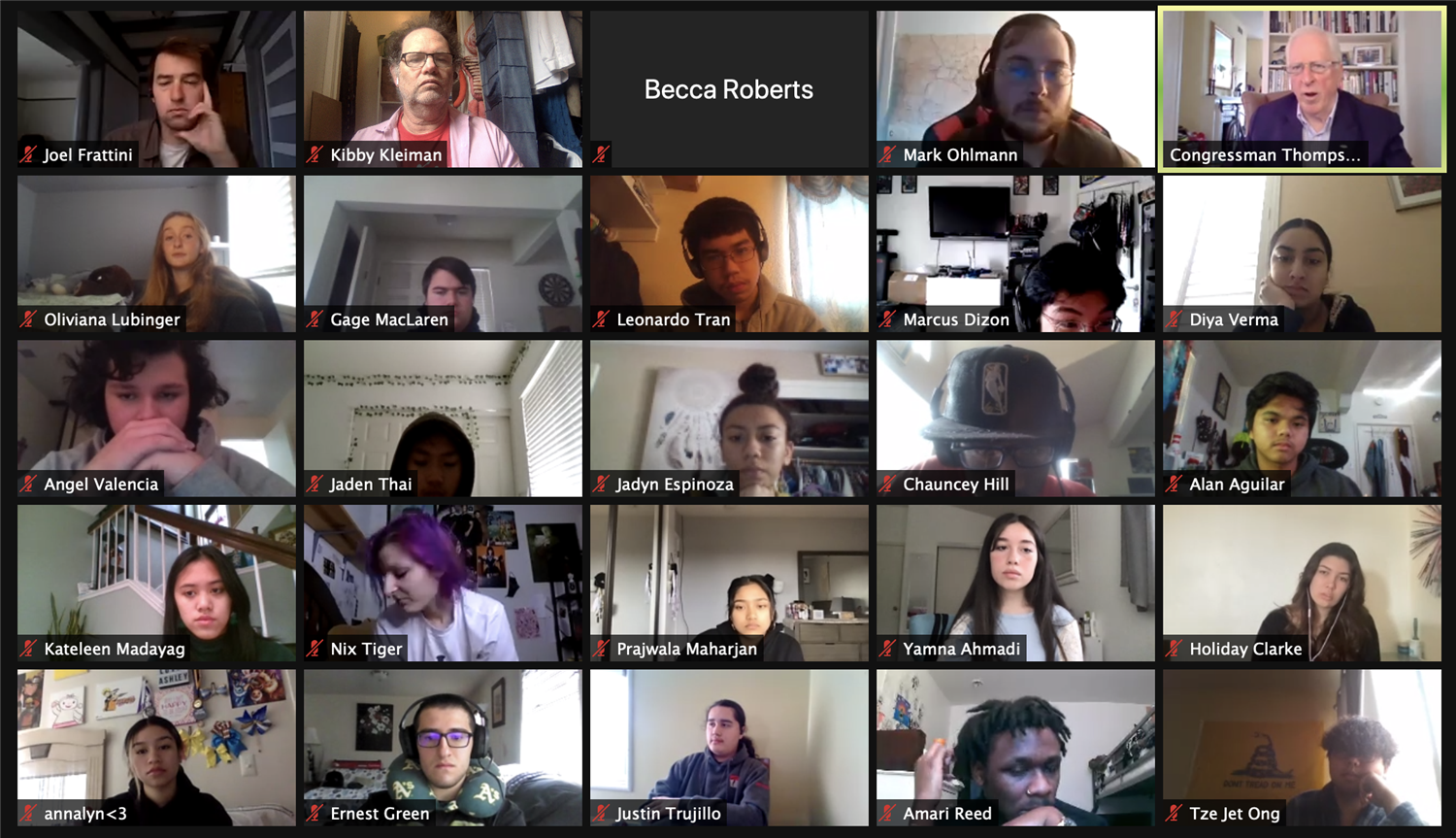 Wednesday, Congress member Mike Thompson visited the juniors in Joel Frattini's International Baccalaureate US History classroom via Zoom to talk history, Congress, and answer questions. Thursday, Angela Johnson, Pinole Valley's head of the Engineering Academy, hosted a Career Panel for the Engineering students featuring representatives from SalesForce. SalesForce is partnering with the Spartans Engineering Academy, opening up more opportunities for students. It was definitely a good week to be a Spartan.
We have a busy week ahead. Monday is the start of Black History Month, with WCCUSD schools planning a month filled with events, workshops, and other activities for students, families, and the community. WCCUSD's Office of African American Student Achievement, led by Will McGee and his team, also has a month of activities, including a kickoff on Monday and a closing event at the end of February.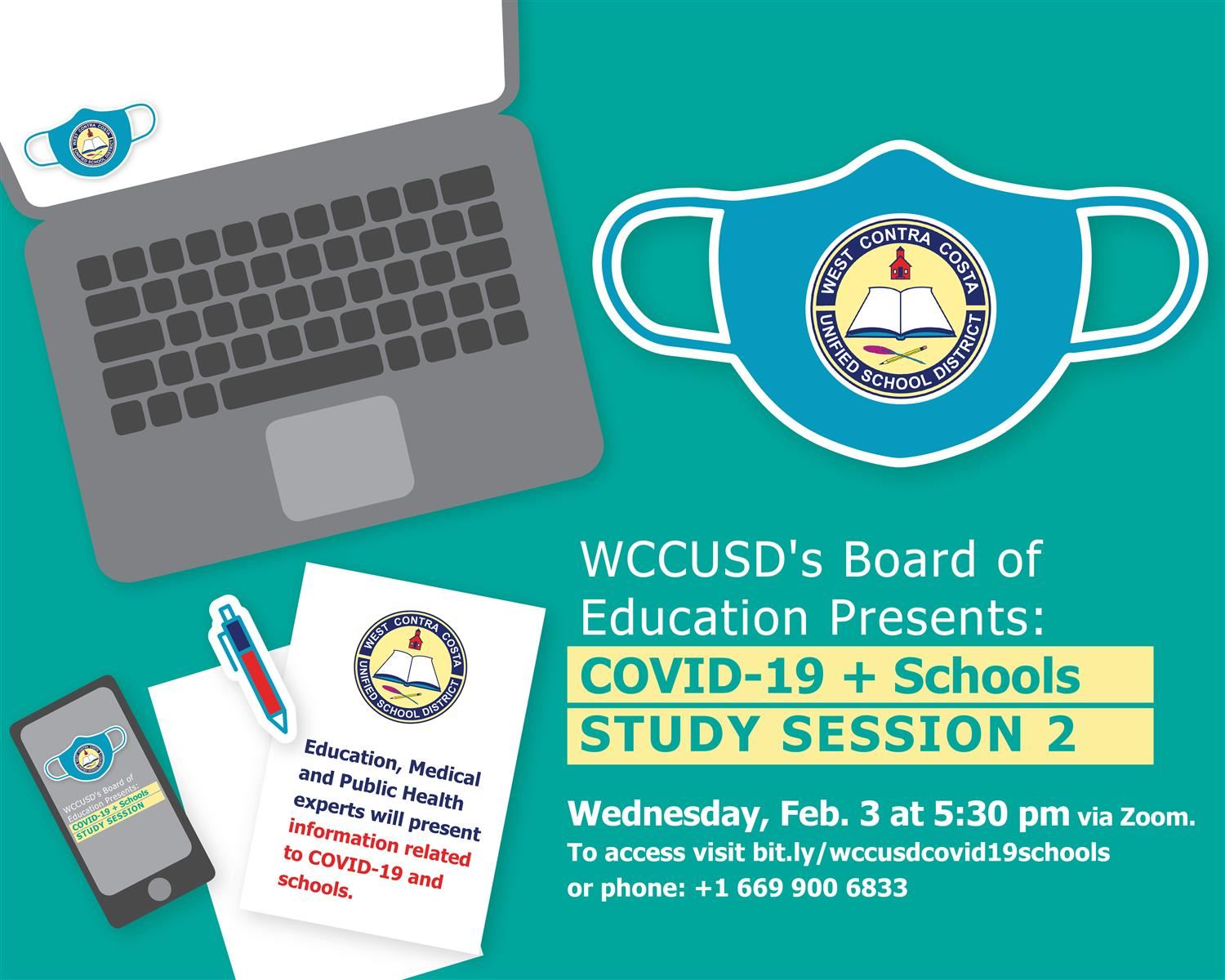 Wednesday is the second Board of Education COVID-19 and Schools Study Session, featuring Thomas Tsai and Joseph Allen from Harvard and Elena Silva from New America. We will also discuss facilities and review the Return to School Survey. (Note speakers, are subject to change). The session starts at 5:30 pm via Zoom and we will stream it to Facebook. I want to reiterate that these are study sessions, and no decisions about whether or not to reopen school this school year will be made. These sessions are to inform the District, Board, and most importantly, the community.
This past Friday we launched a Return to School Dashboard that shows WCCUSD's process to prepare schools and facilities for a return, whether that is later this year, over the summer, or in the Fall of 2021. You can find the Dashboard at www.wccusd.net/return2school.
Monday, the Intra-District transfer window opens for WCCUSD families that want to transfer to a different school within WCCUSD. The Intra-District transfer window is also the time for interested families to move to the new Virtual School in August for the 2021-2022 school year. We are excited to offer students and families a new program designed to meet their individual needs. This is a great program we are planning for the Fall of 2021 and is just one example of our planning for not just Fall 2021, but this summer as well.
Families interested in the Virtual School will need to begin the Intra-District transfer process, which means PERMANENTLY withdrawing from their home school and joining the Virtual School community. If students are NOT able to return to full-time in-person instruction in the fall of 2021, we will provide a distance learning option for students at their home school. We are planning the Virtual School family informational night on Thursday, February 25 at 6 pm via Zoom. More details to come.
Finally, a huge thank you to everyone for participating in the Return to School Community Survey. Every school was represented, with more than 6,600 families participating. There is a lot of data to explore. We have put together this summary slide presentation that shows the participation data, the top thoughts, the highest-rated thoughts, the differences in views, and what I especially like is the similarities families had on the topic. Click this report to see all the thoughts.
Two things that stand out from the Thought Exchange:
Safety is the top priority for students and staff, and

Ensuring we all are following the safety protocols if and when we do return to school (wearing masks properly, maintaining physical distance, washing hands).
We all want to be back to in-person instruction but we can only do that when it is safe for students, staff, and families. COVID-19 conditions are improving. The Governor lifted the Stay-At-Home order, and COVID-19 numbers are beginning to crest. So let's keep doing our part. Wear a mask, maintain the proper physical/social distance and wash your hands.
In community,
Matthew Duffy
Superintendent