Return to Headlines
PAC Bound: El Cerrito HS Football Duo Commit to Pac-12 Universities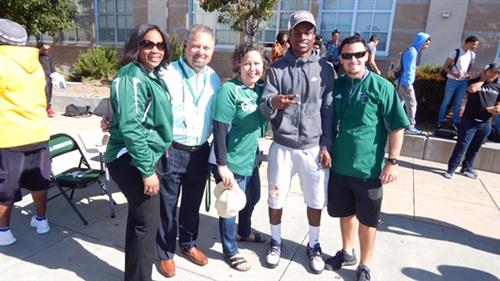 It has been a Pac-12 kind of year for the El Cerrito High School varsity football team.
For the second time in less than a month, a member of the Gauchos football team made a commitment to continue their education and football careers at a Pac-12 school.
Armauni Archie announced on Friday, Oct. 12 that he will attend Washington State University. Archie made his commitment surrounded by family, friends, teammates, coaches, and El Cerrito teachers and staff in the Gauchos quad area.
Archie is a defensive back for the Gauchos (5-3) and had offers from the University of Nevada, San Jose State, Wyoming, and Nebraska.
"My family and I sat down with Coach (Mike) Leach and we had a good meeting and we got to know him a little bit," Archie said in an interview on the SB Nation blog CougCenter. "I know he's an offensive guy, but the WSU defense is nice and aggressive and I like that type of defense."
Archie is the second Gauchos player to give a verbal commitment to a Pac-12 school this year.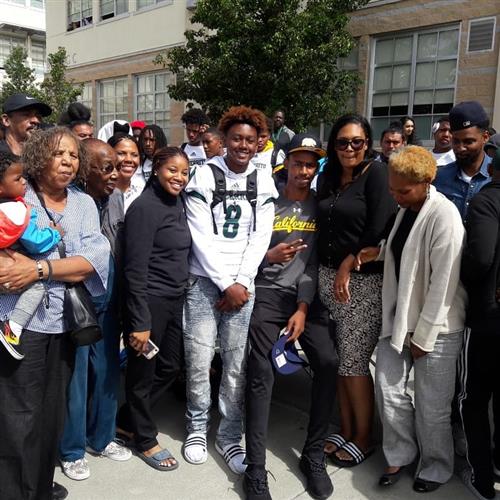 Makai Polk gave his verbal commitment to continue his education and football career at UC Berkeley on Friday, Sept. 14.
A wide receiver, Polk also had offers from Colorado State, Arizona, Oregon State, Tennessee, and UNLV.
Student-athletes can't officially sign their letters of intent until National Letter of Intent Day on either Dec. 19 (early period) or Feb. 6 (regular period).
Polk and Archie continue a long list of El Cerrito players at the next level, including:
If we missed anyone, let us know.