Return to Headlines
October 16 Friday Update: Facilities Master Plan Community Survey; Week of the School Administrator
Dear WCCUSD community,
Happy Friday. This week I want to introduce you to some fantastic school administrators as part of Week of the School Administrator. But before we do that, I need to ask for your assistance. We have the opportunity to shape the way District schools and buildings look thanks to the generous support of West Contra Costa County residents and the approval of Measure R, the $575 million bond measure that passed in March. To do that we need everyone, whether you have students in the district or not, to complete the community survey. The survey has been open for a few weeks and closes on October 20. Please take the survey and share widely with your networks.
As I mentioned this week we celebrated the amazing administrators that call WCCUSD home as part of Week of the School Administrator. It was such a pleasure to highlight people in this District that are recognizable to the community and those that oftentimes work behind the scenes support each school and department.
Administrators like Melissa Payne, who has done a tremendous job of making the District Facilities and Bond program understandable and highlighting the need and importance of the schools and departments throughout the District. Or Dylan Hatami who is part of the Food Services team and has helped with the distribution of 4 million meals to students during the pandemic.
Then there are the people you do know, like Principal Claudia Velez who leads a fantastic team at the renamed Michelle Obama School. De Anza High School Assistant Principal Chris Pierce is a well known figure in the Dons community by both current and former students. Pierce's easy-going manner is what makes him so relatable and trusted by the De Anza community. Who else gets immortalized with a gigantic poster board of his face at graduation by the valedictorian? Assistant Principal Pierce.
I would like to introduce you to a few more administrators and let you get to know them. Please meet the following administrators:
---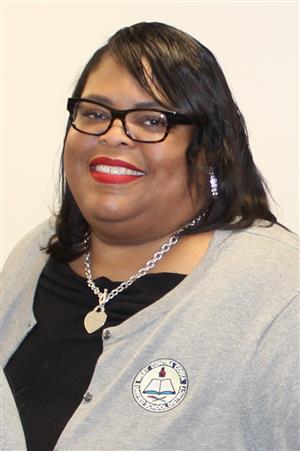 NAME: Dr. Sylvia Greenwood, Director Certificated
YEARS in WCCUSD: 18 years
QUOTE from COLLEAGUE: Sylvia managed certificated layoffs in the Spring and then had to pivot and her team hired and onboarded over 120 new employees in just over two months.
How did you wind up working in education in this role?
I started working in district as substitute aide, then campus security officer at Crespi, then instructional assistant at Harbour Way Academy, then teacher at Portola and DeJean Middle Schools, then Vice Principal at Portola & Crespi Middle Schools, and Principal at DeJean Middle & Vista High School, and my current Position of Director of Certificated Employees.
What do you love most about your career and working in WCCUSD?
Knowing that I can touch the lives of students and staff and help them along their educational journey.
Best advice you would give WCCUSD students?
Follow your dreams, work hard and stay humble!
---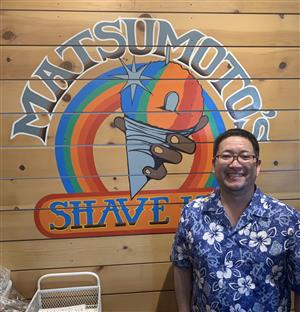 NAME: Dylan Hatami, Food Area Supervisor
YEARS in WCCUSD: 6 years
QUOTE from COLLEAGUE: Dylan focuses on outreach to ensure that our students are connected to the resources they need and have access to healthy meals
How did you wind up working in education in this role?
Originally, I was helping with the implementation of the new Food Services front and back of the house system for the cafeterias, office, central kitchen and warehouse. I was heavily involved in the setup of the new system and training of both cafeteria and office staff. I also was working with the Nutrition Specialist and learning about menu planning with the new program. I was learning that when planning the menus that there are certain requirements that the USDA had set up regarding calories, sodium, fat content, items having to be whole grain and the amount of fruits and subgroups of vegetables that had to be on the menu. When the Nutrition Specialist decided to retire that year, I applied for the position. I wanted to make a difference with finding items that students would truly want to eat and that also would be healthy and nutritious for them too.
What do you love most about your career and working in WCCUSD?
I have a great working relationship with the staff at each of our cafeterias. We work together to find solutions to problems and also celebrate successes. When visiting the school cafeteria I am able to see firsthand what students like and dislike from the menu by seeing what they are choosing and talking with them. I am able to make changes to future menus with items that students will want to eat and this also helps decrease the amount of waste. I love that I am making a difference in each child's life by helping them make healthier food choices and introducing them to new entrees, fruits and vegetables that they might have not tried if it were not on our menus.
Best advice you would give WCCUSD students?
My advice to WCCUSD students is to follow your passion. Your passion and experience will set you apart from others and get you further ahead.
---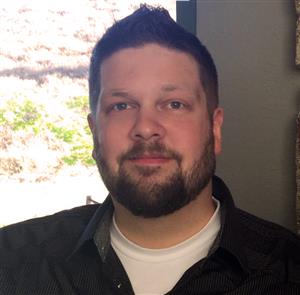 NAME: David Oliver, IT Operations Supervisor
YEARS in WCCUSD: 7 years
QUOTE from COLLEAGUE: "With color coded spreadsheets and detailed processes, David leads a team that works tirelessly via phone, remoting into machines, and in person on the ground to support the technology that staff and students need for distance learning, teaching, and working every day. He sets a high bar and we are grateful to have him!"
How did you wind up working in education in this role?
I started my career with WCCUSD in 2013 after leaving a large private company in an IT management role. I had not envisioned working for a public education system, and I had no idea how rewarding it would be!
What do you love most about your career and working in WCCUSD?
I am afforded many opportunities to make real and positive changes to the technology in our students' and staff's hands. The digital divide is real, and I'm proud to diminish that divide in our community every day.
Best advice you would give WCCUSD students?
In general? Hang in there! During a pandemic? Hang in there!
---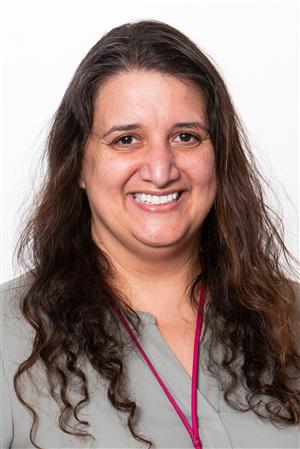 NAME: Melissa Payne, Director Contract Administration
YEARS in WCCUSD: 5 years
QUOTE from COLLEAGUE: Melissa is a great manager she is always going above and beyond to make sure the Facilities and Maintenance Departments have what they need to perform their work.
How did you wind up working in education in this role?
I observed early on in my career, how successful project management could improve learning environments and build better communities. I witnessed how contract compliance enforcement, labor compliance, and apprenticeship could create life-changing careers. I met graduates returning to their neighborhood school to construct the future. As a lifelong learner, I have dedicated my career to working for school districts. As a parent, community member, and employee, I have the best of both worlds. WCCUSD provides me with the opportunity to do the work I love for my community in the service of our students.
What do you love most about your career and working in WCCUSD?
WCCUSD is my home. Every day offers a new opportunity to listen and learn from the diversity of experiences, perspectives, and expertise of others. Our students, staff, and community inspire me. They are the motivation fueling my daily commitment to build relationships, strengthen partnerships, restore public trust, and deliver the continuous improvement our community expects and deserves.
Best advice you would give WCCUSD students?
I want to encourage YOU to always believe in your ability to make a difference! But most of all, I want to Thank you for being uniquely YOU!
---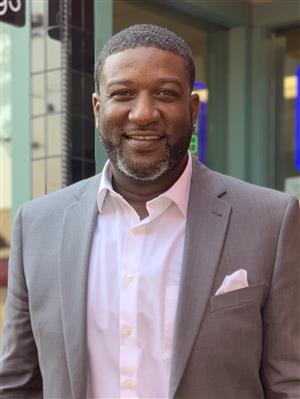 NAME: Christopher Pierce, Assistant Principal De Anza High School
YEARS in WCCUSD: 11 years
QUOTE from COLLEAGUE: "Chris is the ultimate "team player". He takes everything in stride and is a great multi-tasker. He can literally be called to assist five different people at the same time and he has the capacity to give a smile, a kind word, and enthusiastic support to each one."
How did you wind up working in education in this role?
My professional educational career in WCCUSD began as a substitute teacher. Subbing at various WCCUSD sites is where I found my passion for education. I was so inspired by my experience with WCCUSD students that I knew I wanted to make a bigger impact. I decided to obtain a Master's degree in Education from Howard University. I also taught social studies for seven years in Washington DC. My first teaching job in WCCUSD was at Kennedy High school as a Social Studies teacher. I then transferred to the District Office where I provided budget support to Schools and Principals, but I genuinely missed working with students. After obtaining my Administrative Credential, I began working at De Anza High School as an Assistant Principal where I currently support students. Go Dons!
What do you love most about your career and working in WCCUSD?
What I love most about my career and working in WCCUSD is that my life's journey mirrors that of our students. I'm able to relate to the WCCUSD community because my educator values align with WCCUSD values; our decisions are student centered and serve students' best interest.
Best advice you would give WCCUSD students?
You are capable of achieving everything you dream of. Your circumstances are not your limitations and they certainly do not define you or your future. Anything is possible!
---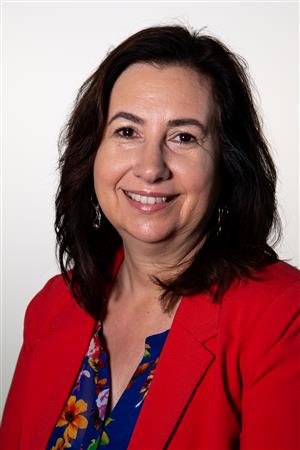 NAME: Claudia Velez, Principal Michelle Obama School
YEARS in WCCUSD: 18 years
QUOTE from PARENT: "Mrs. Velez is a dynamic principal because she understands the importance of engaging the entire school community. She has consistently included, encouraged and uplifted every student, parent, and staff member in the Michelle Obama School Community. She is a relationship builder. She genuinely wants the best for her students and shows them through her actions how much she believes in them. She shows up at after school or weekend events to encourage students. She is always accessible to parents to answer questions or concerns. She has built a strong, dependable team on campus. I admire her dedication and persistence, and appreciate her for allowing me to have a voice at my children's school."
How did you wind up working in education in this role?
I began my journey in education 32 years ago when I took a job as an instructional aide in a preschool. I had no idea I would love it so much. I worked my way into lead teaching positions and spent 14 years working in various preschool settings. Enjoying every minute of teaching young children and learning about their development, I decided I wanted to move into the public school setting to serve the children and families of WCCUSD. For the past 18 years in the district, I taught kindergarten through 3rd grade at Castro and Olinda Elementary, Thanks to the encouragement of my principal, Lanre Ajayi at Olinda, I went into a principal preparation program and spent a year working as vice principal at Peres Elementary. I am in my seventh year serving the amazing Michelle Obama School community (formerly Wilson Elementary).
What do you love most about your career and working in WCCUSD?
Children bring me great joy. I am thankful each day for the intrinsic rewards of teaching and serving the school community. Figuring out the best ways to meet the needs of each individual child, while creating the most optimal classroom and school communities, in which students learn and thrive has always been my goal. In my current role, what I love most is collaborating with all stakeholders to ensure that our learners have every opportunity to achieve at the highest levels. It has been a privilege and highpoint in my career to be a part of the team that has designed and created the new Michelle Obama School. I am inspired every day by the efforts of teachers, staff, and families at Michelle Obama School and throughout WCCUSD to keep all students at the center of learning, even in this virtual world.
Best advice you would give WCCUSD students?
The best advice I give to WCCUSD students is to persevere and believe that you are capable of doing whatever it is you set out to do. You are the directors and masters of your own learning. If you believe you can, you will.
---
It was so great to celebrate all WCCUSD's administrators this week. Thank you for reading and don't forget to fill out the Multipurpose Family Income Form. And when you are out and about to practice physical/social distancing and to wear a mask.
Have a great weekend.
In community,
Matthew Duffy
Superintendent