Return to Headlines
Meet WCCUSD's Latest Merit Scholars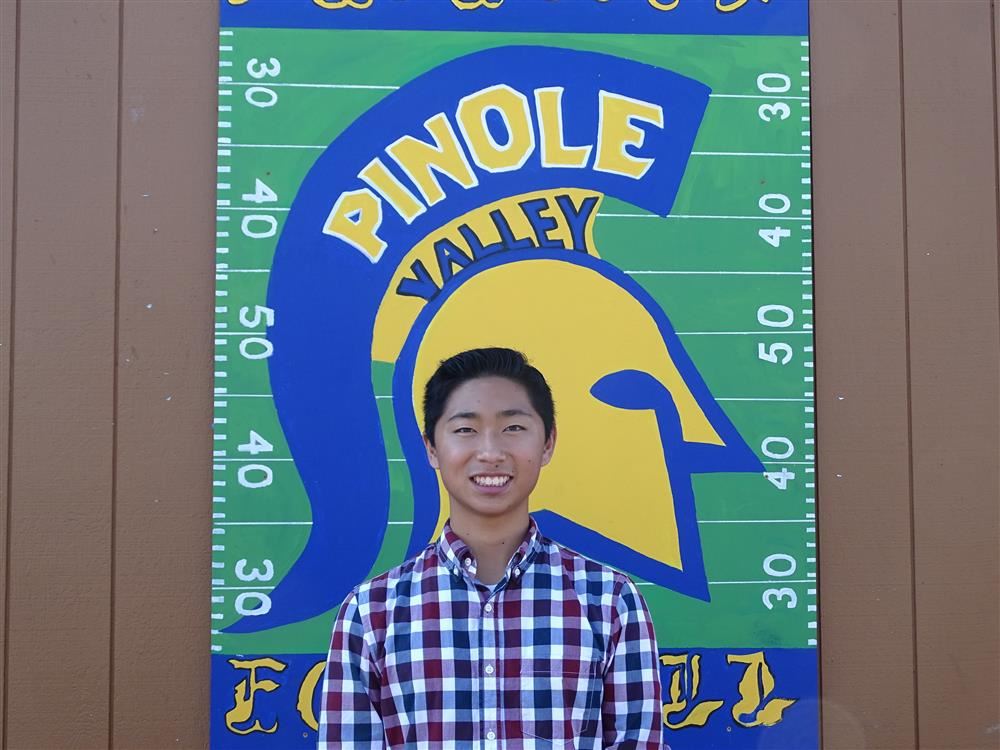 One reads the Atlantic in his down time when he is not greening his high school. The other unwinds with the piano to take a break from the trumpet and Calculus III. Together, Christopher Tan and Jae-An Wang are the latest West Contra Costa Unified School District students to earn recognition as National Merit Scholarship Program semifinalists.
Christopher, a senior at Pinole Valley High School, and Jae-An, a senior at El Cerrito High School, will find out in February if they were selected as finalists and a chance at a $2,500 college scholarship. Christopher and Jae-An qualified as semifinalists for the
National Merit Scholarship Program
based on their Preliminary SAT/National Merit Scholarship Qualifying Test. Jae-An and Christopher are among the 16,000 semifinalist selected from a pool of 1.6 million students nationwide.
"Christopher and Jae-An are hard working and dedicated students that have not only committed to their academics but to their schools and communities," Superintendent Matthew Duffy said. "Their parents and teachers also deserve plenty of credit for providing the support and environment of academic success and high expectation necessary to produce such quality students."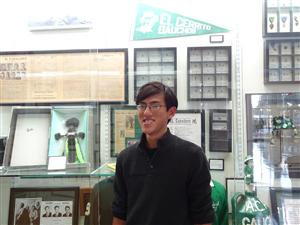 Christopher hopes to pursue a career in software development with Stanford topping his college list. Jae-An wants to be an engineer and lists Cal Tech and Columbia among his college choices. Jae-An and Christopher are members of the
Ivy League Connection
and spent the summer on college campuses. Christopher studied social justice at the University of Pennsylvania. Jae-An focused on engineering at Vanderbilt University where he helped modified Power Wheels so toddlers with special needs could ride the miniature battery-powered toys.
"That was something new to me and allowed me to see some of the challenges those kids face," Jae-An said. "That galvanized me. I know I want to be an engineer and help people, and the (Ivy League Connection) experience helped solidify it."
In addition to their academic success, Christopher and Jae-An's have extensive lists of extracurricular activities.
Christopher is the founder and president of Pinole Valley's Revitalize Club, which focuses on sustainability and green practices. One of the club's projects is planting news trees on the school's new campus and in areas of Richmond.
"Chris is community minded and focused on giving back," Pinole Valley Principal Kibby Kleiman said. "He has been a great citizen of our school."
Christopher is also the president of the Developers Club, which teaches fellow students coding, a member of the Rocket Club and Youth Advisory Board, and he is on Pinole Valley's tennis team and played basketball as a junior.
Jae-An is a four-year member of El Cerrito's band and badminton team, has run on the cross country team the past two years, and is a member of the Robotics/Engineering/Design Club and Juggling Club. He also takes Calculus III two times a week at Berkeley Community College.
"I like being here," Jae-An said about his El Cerrito experience. "The teachers and staff here are supportive and have created a positive environment."
Christopher had similar thoughts about Pinole Valley,
"I love learning in general," he said. "I like how diverse Pinole Valley is because it allows me to experience new perspectives."