Return to Headlines
WCCUSD Music Department Hosts 22nd Annual All District Music Festival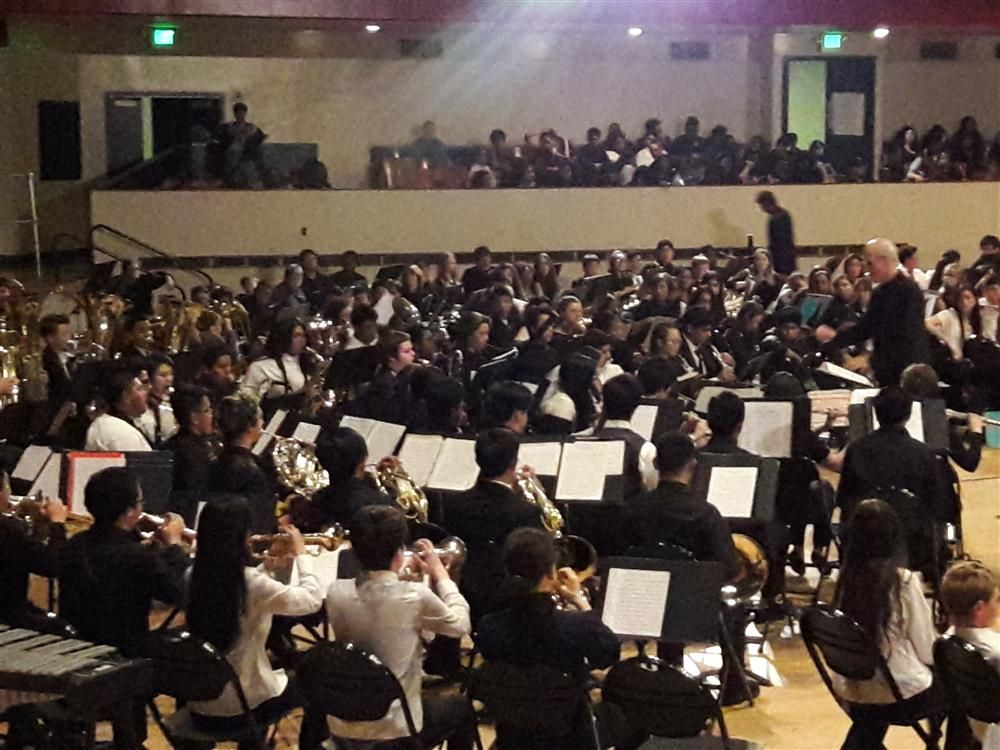 RICHMOND – The West Contra Costa Unified School District's Music Department hosted the 22nd Annual All District Music Festival on Thursday, March 9. Four Hundred students in the honor band, orchestra and choir performed a range of musical pieces for the community.
The concert was held at the Richmond Convention Center where students within the District's Elementary School Honor Band, Middle School Honor Band and Orchestra, High School Honor Orchestra, Choir and Band performed advanced music pieces learned from honor conductors in the district.
"All the best students come together to form one sound and show the beauty of playing together," Hercules Middle School Advance band member and eighth grader Angel Johnson said.
Over 2,000 students participate in the band or orchestra across the district. Almost all schools within WCCUSD were represented at the All District Music Festival.
"I work with the band directors to decide what music is going to be played, which students will participate, and other event specifics," WCCUSD Visual and Performing Arts Coordinator Patrick Martin said. "With the help of our District team, it all came together wonderfully."
Band instructors select honor students based on their performance level throughout the school year. In addition to their local school performances, these students learn more advanced selections to play in the All District Festival. Students selected to perform are high achievers in their school bands and able to learn music quickly and efficiently.
"Every year, we have a high school band director to conduct the middle school bands and we choose a special guest conductor to direct the high school bands," Martin said.
This year, the High School Honor Orchestra performed with the guest conductor, UC Berkeley Director of Bands, Robert Calonico.
"My very first job was in WCCUSD at El Cerrito High School and my kids were educated in this district, so it was an honor to be here," Calonico said. "I spoke with some of my colleagues and came up with three pieces for the high school students to play tonight, and they did a fantastic job."