Return to Headlines
Wendy's, Heisman Recognize Four WCCUSD High School Seniors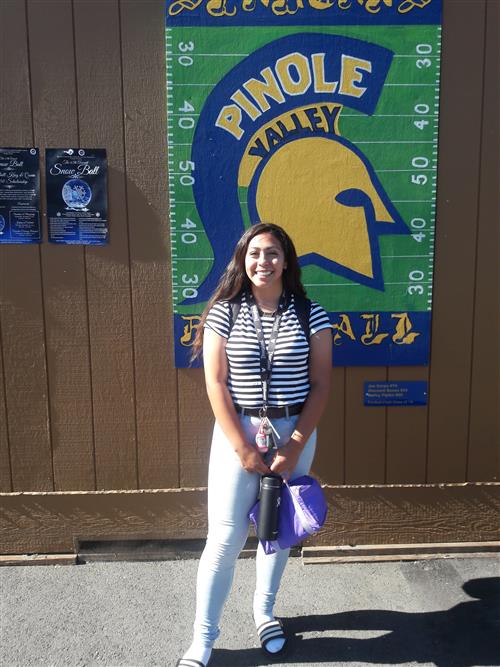 Pinole Valley High School senior Kimberly Moran headlined the list of four District student-athletes that earned recognition as a Wendy's High School Heisman in mid October.
"I was shocked and I couldn't believe it,"Moran said about being named a state finalist via an email from Wendy's. "I thought it was a scam. I was excited and running to mom and I tossed her my phone and told her to read."
Moran, a soccer player and cross country runner for the Spartans with a 4.5 GPA, was selected as one of Wendy's High School Heisman California state finalist with an opportunity at a $1,000 college scholarship. If Moran is selected as a state winner, she will receive a $1,000 scholarship and be eligible to compete against the other state winners and an opportunity for a $5,000 or $10,000 scholarship.
A four-year player on the Spartans soccer and cross country team and a member of marching band, Moran has aspirations to become a surgeon. She is also striving to surpass the bar set by her older brother, Bryan, a 2015 Pinole Valley graduate and current student at Georgetown University.
"(Bryan) is my role model," Moran said. "I want to be successful, and I want to make my parents and brother proud. My brother set a very high standard."
Three other District seniors were recognized as school winners for their respective schools. Pinole Valley High School senior Christian Perez, a member of the cross country team, was recognized as a school winner. El Cerrito High School's Claire Sterling, who plays soccer and runs track for the Gauchos was named a school winner, and Richmond High School's Rosario Lopez, a member of the swim team was also recognized.
Moran wants to attend Stanford. Perez is considering UC Berkeley. Perez has UC Santa Barbara as her top choice and is considering Psychology or Urban Development as her major.
Wendy's High School Heisman winners fill out an application and provide information about their academic, athletic, and community involvement. Applicants also write essays about their achievements. Wendy's and the Heisman Trust have been awarding scholarships for the past 22 years.
The four Wendy's honorees will be recognized by the District's Board of Education on Wednesday, November 15 at 6:30 pm in the DeJean Middle School cafeteria.