Return to Headlines
13 District Schools Win Gold for Academic Progress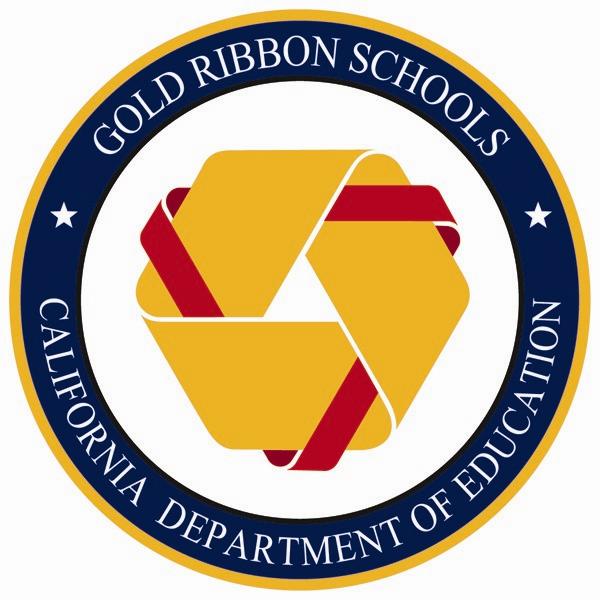 Thirteen elementary schools from the West Contra Costa Unified School District are among 772 across the state to earn the California Gold Ribbon Schools Award, State Superintendent of Public Instruction Tom Torlakson announced.
Coronado (Principal Linda Cohen), Fairmont (Principal Galen Murphy), Hanna Ranch (Principal Greg Santiago), Harding (Principal Linda Takimoto), Kensington (Principal Judith Sanders), Madera (Principal Alison Makela), Montalvin (Principal Katherine Acosta-Verprauskus), Olinda (Principal Amandeep Kaur Randhawa), Peres (Principal Jawan Eldridge), Riverside (Principal Christine Hatcher), Sheldon (Principal Melissa Sigars), Valley View (Principal Ann Marie Marinakis), and Washington (Principal Lisa Levi) elementary schools are all recipients of the 2016 California Gold Ribbon Schools Award, reflecting the District's continued emphasis on student achievement.
"The schools that have been named Gold Ribbon schools are evidence that we are on the right track when it comes to improving outcomes for students," Board President Randy Enos said. "The students, parents, teachers, staff and administrators at each of the winning schools should be proud of this award. It validates the investments we have made in our classrooms and on our campuses."
The Gold Ribbon Award recognizes schools that have made gains in implementing the academic content and performance standards adopted by the State Board of Education, including the California Standards for English Language Arts and Mathematics, California English Language Development Standards, and Next Generation Science Standards.
The California Gold Ribbon Schools Award was created to honor schools in place of the California Distinguished Schools Program, which is on hiatus while California creates new assessment and accountability systems. Nearly 6,000 elementary schools were eligible to apply this year.
Schools applied for the award based on a model program their school has adopted that includes standards-based activities, projects, strategies, and practices that can be replicated by other local educational agencies.
De Anza High School earned a Gold Ribbon in 2015, the first year of the program.
Peres Elementary School received the 2016 award for its Efficacy Model, which emphasizes a "think you can, work hard, get smart" mindset for students, staff and stakeholders. Principal Jawan Eldridge says there is a "relentless" focus on efficacy at the school.
"At Peres, we know all children can learn at high levels through efficacy and all of our programs are designed to advance the mission of academic proficiency and strong character through hard work," Eldridge said. "Every person on this campus consistently puts forth effective effort to ensure our students are able to reach their full potentials."
The model was started in 2001 by former principal Janet Scott. Since 2001, Peres has made dramatic improvements in student achievement with API scores rising from 456 in 2001 to 810 in 2014.
The Dual Language Immersion program earned the award for Washington Elementary School. Principal Lisa Levi said the efforts of parents, teachers and students are what makes the program a success.
"Every effort is made to involve parents in their student's learning at Washington," Levi said. "And the entire Washington staff is committed to providing the best possible learning experience to their students in order to better prepare them for middle school."
Levi said the result has been increased test scores and a stronger parent community.
"These schools shine as bright beacons for others, putting forth an exemplary effort to ensure that every student is ready for 21st century college and careers," Torlakson said. "California teachers are developing an education model for the nation, training the students of today to be the problem-solvers, inventors, and pioneers of tomorrow."