Return to Headlines
Recap: This Year's West Contra Costa Public Education Fund's Teaching Excellence Award Winners
For more than 30 years, the Ed Fund has recognized the county's best teachers through the Teaching Excellence Awards. These educators exemplify putting students at the center of the educational experience. With the shift to distance learning due to COVID-19, the challenges to giving our students the best educational experience have made it more necessary to support and acknowledge the work our teachers do in West Contra Costa Unified School District.
The Ed Fund announced the 38th cohort of Teaching Excellence Award winners virtually during the week of March 8. This year's four winners were announced via the Ed Fund and WCCUSD's social media accounts and on WCCUSD's website. Here is a recap of this year's winners:
The first Teaching Excellence Award Winner is….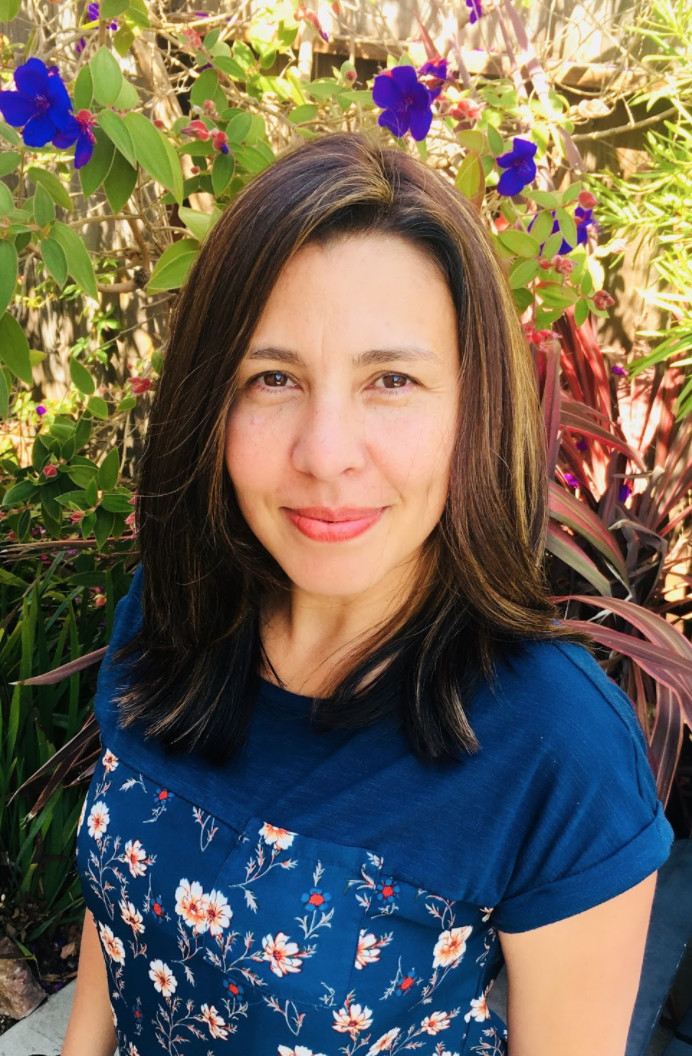 Laura Garriguez, Richmond High School, 9-12 Spanish
Ms. Garriguez has over 8 years of teaching experience and has spent the last 7 years at Richmond High School. She brings a strong sense of collaboration with her teacher colleagues and students. At the core of her teaching is a strong foundation that fosters love and trust with her students and amongst the students as well. As a newcomer teacher, she uses her content to teach topics of social justice, resiliency, and Socio-emotional development.
In her classroom, she often incorporates Restorative Justice Circle Keeping and activities that promote engagement, community, and collaboration. Ms. Garriguez's classes dive into topics that help newcomer, immigrant and refugee students share and explore their experiences in the U.S. Her content does not shy away from conversations around racism, anti-blackness, and gender roles, issues that affect her students' communities.
"I am humbled by this nomination and grateful to have received one of the 2021 Teaching Excellence Awards. This award makes me reflect on the potential of collaboration and solidarity among the Richmond High School Community. I am who I am as an educator because of the many relationships cultivated throughout my years at Richmond High School. I dedicate this award to all of my colleagues and coworkers at Richmond High. I am honored to be part of an incredible group of educators and staff workers who return year after year, tirelessly working to provide our students with love and academic support in the face of so many hardships."
The second Teaching Excellence Award Winner is….
Molly Wahl, Madera Elementary School, 6th grade Reading, Writing, Integra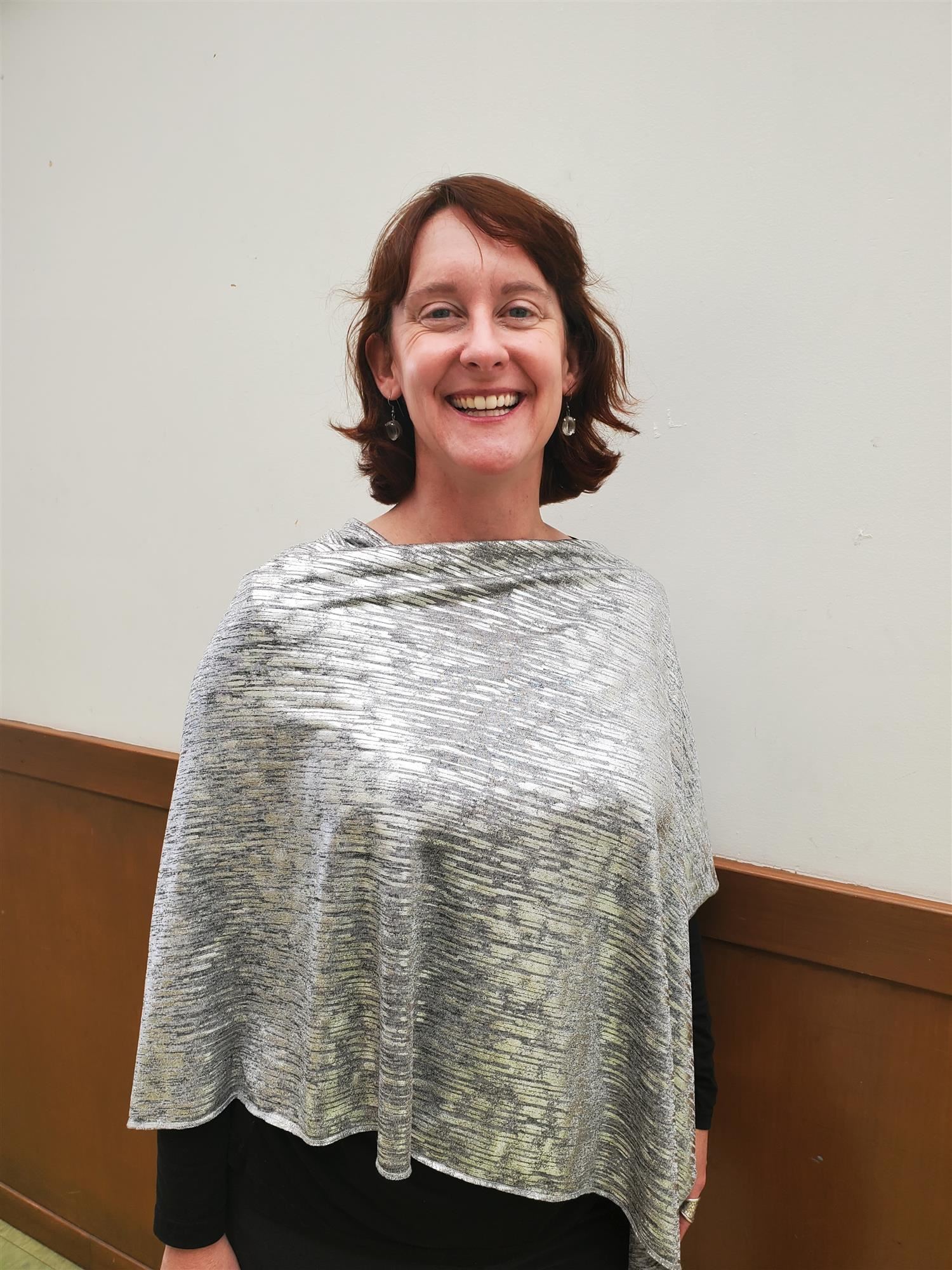 ted Social Studies, Home Room
Ms. Wahl has over 10 years of teaching experience and has been at Madera Elementary for the past year. She believes that the key to being an effective teacher is to truly see her students and prioritize love. Her classes stress the importance of social-emotional learning while motivating students to excel academically.
In her classroom, her students have the opportunity to share ideas and learn from one another. These relationships and conversations she is a part of, help her believe that the future will be better than the present. In midst of all the social unrest, her students show her that this generation cares deeply about the many different causes and issues that impact their lives.
"I am honored to receive this award on behalf of all the teachers out there who are giving this distance learning adventure everything they've got!"
The third Teaching Excellence Award Winner is….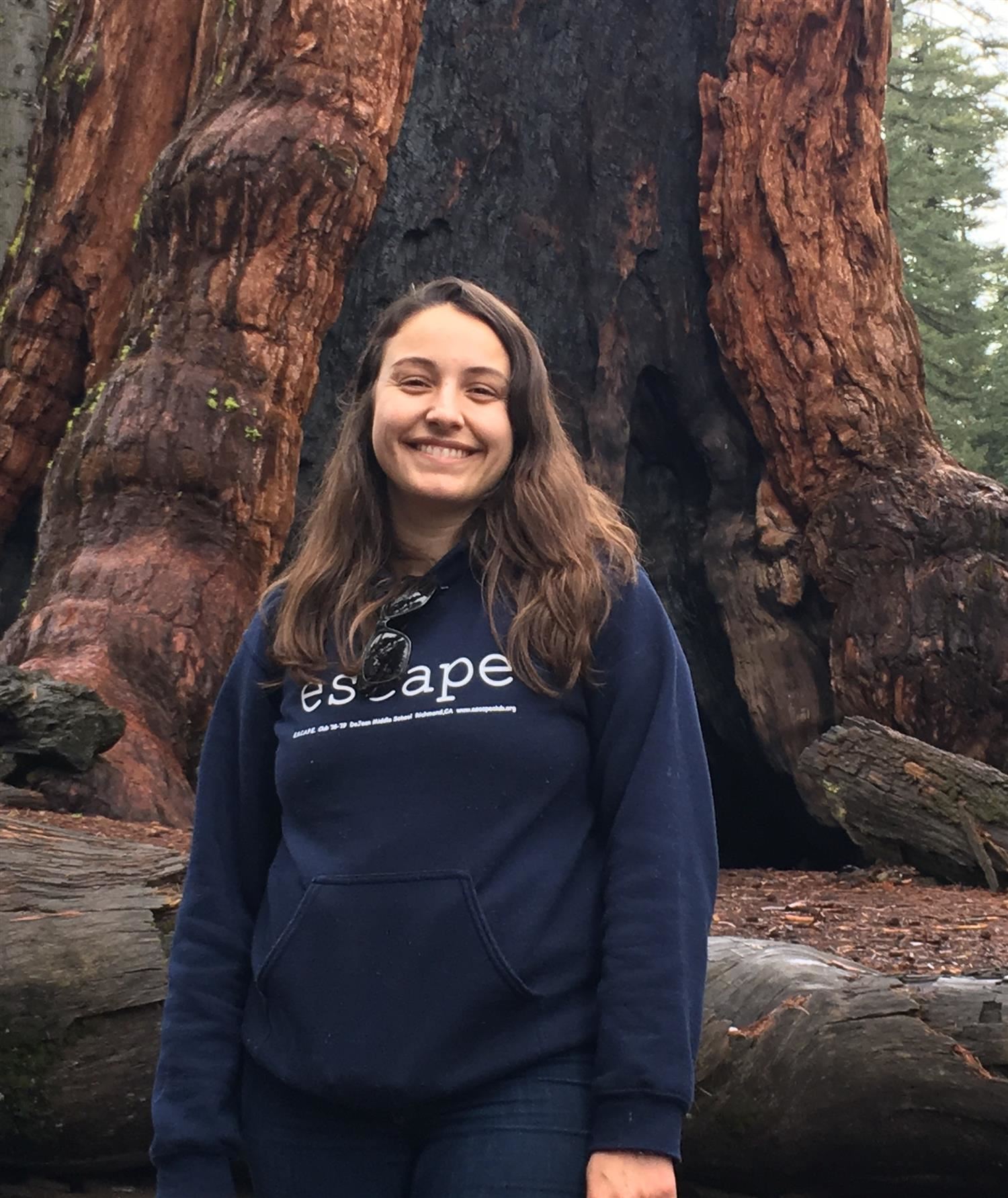 Christina Ferry, DeJean Lovonya Middle School, 7-8 ELD
Ms. Ferry has been at DeJean Middle School for the past 6 years. During that time, she has come to the understanding that the way to work for the best interest of the student is by working in the community. She counts on the support of her colleagues and other adults to meet the differing needs of students--both inside her classroom and throughout the school.
In the classroom, she seeks to build a culture of trust with her students where they can open up and be their full selves. This involves working with onsite therapists in weekly community circles to ensure students have a strong support system and dedicating the time necessary to address how to best assist a struggling student. She has been a part of a team of fellow teachers and staff who brainstorm together, create solutions, and trust positive intent to do the best for their students.
Ms. Ferry will be representing WCCUSD this year at the annual Teacher Of the Year Award ceremony. Go, Christina!
"I am so grateful to be chosen for the Teaching Excellence Award. There are so many colleagues who deserve credit including, my mentor, Angela Barra, Jason Lau, and John Iwawaki from ESCAPE club (@escape.club), Mary Lugton, and the amazing DeJean staff. DeJean has the most outstanding students, and our adults on campus are the most dedicated people I know," Ferry said. "I can't express my gratitude for being a part of the Lovonya DeJean community. Thank you Ed Fund for the recognition."
And the final Teaching Excellence Award Winner is …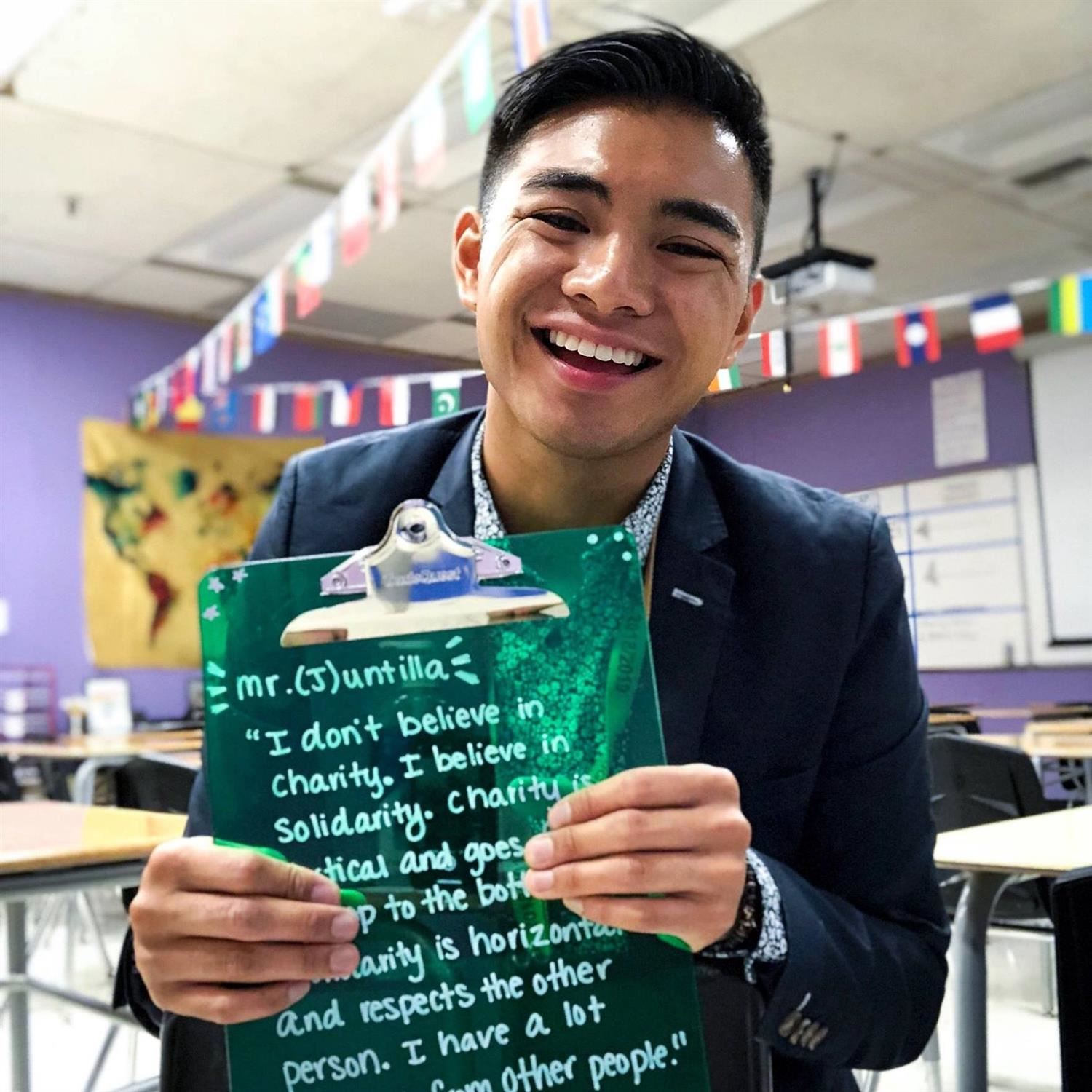 Carlo Juntilla, Richmond High School, AP United States History (11th grade), United States History (11th grade), Government/Economics (12th Grade)
Mr. Juntilla has been at Richmond High School for the past 3 years. In those three years, he has worked toward creating an inclusive learning environment where students feel heard and challenged. His teaching style is informed by a culturally responsive pedagogy that celebrates the differences of students and makes meaningful connections between what students learn in school and their cultures, languages, and life experiences.
The COVID-19 pandemic has disrupted traditional forms of education, but he has taken this as an opportunity to explore ways to support students and their families to use their voices. Understanding the stress his students are under during the current circumstances, he makes himself available to his students after class and incorporates current events into his economics lessons. Throughout this unprecedented year, his students continue to show their potential and he is honored to be a part of their journey.
Mr. Juntilla will be representing WCCUSD this year at the annual Teacher Of the Year Award ceremony. Go Carlo!
"My efforts alone didn't earn this award; I am a product of the teachers and mentors who believed in me, a network of family and friends who encouraged me, and students and families who trust in me every day. It is because of you all that I am committed and inspired to finding ways to provide equitable educational opportunities for all students. Thank you to Ed Fund and my family at Richmond High for his award!"