Return to Headlines
Superintendent Message -- February 2020

En español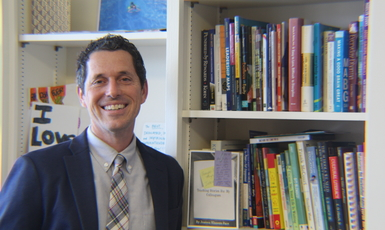 Dear Community,
Welcome back from the Presidents' Week recess. First, we continue to work through the budget challenge and you can find all the updates at the District's budget update page wccusd.net/budget. Also we have been monitoring the coronavirus and have been in contact several times with the Contra Costa County Health Services and office of education and are following their advice.
I want to highlight a number of events this month that celebrate Black History. Lake Elementary started Black History Month with its annual African American Read-In. Several other schools including Coronado and DeJean also hosted read ins.

Chevron Richmond's Black Employee Network hosted its 21st annual Black History Awareness Celebration and awarded the Dr. William F. King scholarship to Middle College's Hawi Abraham and Shreejal Luitel and Richmond's Ryan Saechao. Crespi Middle School, Hercules Middle School, Grant Elementary and Richmond High School all hosted Black History Month celebrations or events. There was also the annual celebration at the final Board meeting in February where students from Riverside and Olinda elementary schools and Hercules and Pinole Valley high schools performed.
We entered February on the heels of a historic resolution led by the family leaders from the African American Site Advisory Team (AASAT). The AASAT Resolution adopted in January highlights the community and district's commitment to ensure that every student, particularly African American students can and do succeed.
Director of African-American Student Achievement Omar Wandera was instrumental in collaborating with AASAT leadership Zelon Harrison and Yolanda Vierra-Allen on the resolution. Mr. Wandera has been working to hone and enhance the current District work around African American student success. We know we have much more work to do to ensure the success of African American students and have progress to build on. Currently, WCCUSD college-going rate for African American students is higher than the state average with 64 percent UC and CSU eligible compared to 59 percent for the state. Look for a question and answer with Mr. Wandera next month.
Over the break, Coca-Cola's History Shakers advertisements launched celebrating Black History month and highlighting six African Americans. Two of the highlighted individuals, Olympic gold medalist Simone Manuel and opera singer Davone Tines, had their commercials filmed at the Kennedy Swim Center and Richmond High School's theater, respectively. You can see a preview of the campaign here and you might recognize the pool and theater.
Finally, this also a great time for your student to sign up for the District's first Oratorical Festival on Saturday, April 18. The Oratorical Festival is modeled after Oakland Unified's MLK Oratorical that was just featured in an HBO documentary.
Antoinette Henry-Evans, who spent 34 years with the district as a teacher, principal and administrator, is leading the event. There is no theme to this year's oratorical but Ms. Henry-Evans said students can perform their own piece, recite a poem or speech. The focal point is getting students to perform. If your student is interested in participating in the oratorical, please contact your school principal as soon as possible.
Lastly, don't forget to take the culture and climate survey at http://bit.ly/wccfamily20
Again, welcome back and I look forward to getting back to work.
In community,
Matthew Duffy,
Superintendent