Return to Headlines
Superintendent Message -- January 2020

En español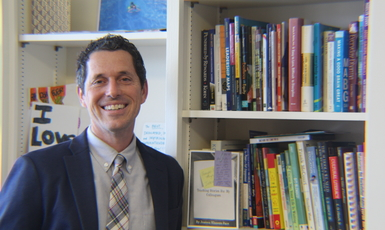 Dear Community,
Welcome back and Happy New Year. I hope everyone had a chance to spend time with family, rest and get ready for 2020. I am excited for what the new year has to offer and all of the great and challenging events ahead.
The start of the new calendar year is our opportunity to continue to address our budget and the two-year deficit that we are facing. Over the past five months, we held more than 30 meetings with a variety of stakeholders to address how we arrived at this point, possible solutions to closing the budget challenge and, more importantly, to hear and gather feedback.
Dr. Tony Wold, our new chief business official, and I have met with the leadership of all of the District's employee groups (United Teachers of Richmond, School Supervisors Association, Teamsters, and West Contra Costa Administrators Association) as well as the District's parent/family committees including the African-American Site Advisory Team (AASAT), District Local Control Accountability Plan Committee (DLCAP), Multilingual District Advisory Committee (MDAC) and various District departments.
In addition, we have met with and presented to GO Public Schools, including its Parent Forum, the Bayside Council of Parent Teacher Student Associations (PTA), West County Mayors, retirees from the District, and the District Solutions Team. Most of these meetings preceded the Districtwide budget forum that we held on Dec. 9 at DeJean Middle School and streamed to De Anza, El Cerrito, Hercules, Kennedy, Pinole Valley and Richmond high schools.
Thank you to everyone that either attended, watched and sent in question and feedback at the District-wide forum. It is crucial that we continue to meet and discuss the budget challenge throughout the year. We have identified four categories where reductions in the budget will be made: non-salary costs, management personnel, school site budgets and salaried employees.
We must work together so that the reductions we do make have the least impact on students and their families. The first category of non-salary reductions was discussed in depth at our first Board meeting of the new year on Wednesday, Jan. 15.
While the process has not been without questions, including critiques about the survey and the need to be as clear and transparent as possible, I want to thank everyone who has shared an idea, reflection, criticism or comment. That feedback helps us learn more and make the best decisions we can.
We need to continue the dialogue, feedback and collaboration throughout this process as we work to solve this challenge.
The budget challenge requires us working together to provide the best opportunities for students. We are not alone in this with several Districts up and down the state facing similar situations. Together we can get through this and at the same we can advocate and communicate with lawmakers in the Bay Area and Sacramento about the state of education funding.
Over the next few months, reductions in all four categories mentioned earlier will be made and we will continue to need your collaboration, input and ideas to get through this challenge. I know we can do it together.
Despite the somber budget news, students have made tremendous progress in the past few years. The California State Department of Education released its annual statewide School Dashboard just before the winter break that showed encouraging signs for district students in a number of key areas including college and career readiness (CSU and UC eligible), graduation and suspension rates. Continuing this growth would not be possible without investments that prioritize student achievement.
Lastly, there are two important events that take place this month. The first is new family enrollment which opens Tuesday Jan. 21 at 9 a.m. Families new to the District and those enrolling their child in transitional kindergarten or kindergarten can begin registering at their school of residence. This is an exciting time for us to showcase the great things happening in WCCUSD schools and to welcome new families to the community.
To help families with enrollment choices we are co-hosting the 2nd Annual West Contra Costa Education Fair from 10 a.m. to 1 p.m. on Saturday, Jan. 25 at Richmond High School. A number of WCCUSD schools will be there highlighting the great people and programs in their community.
Thank you again for another great year. See you out there.
In community,
Matthew Duffy
Superintendent