Return to Headlines
Superintendent Message -- December 2019

En español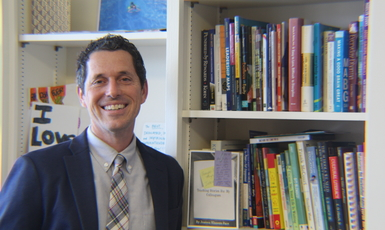 Hello WCCUSD Community,
We are just a few weeks from closing out the calendar year. It has been an interesting and exciting four months of the school year and the final days of 2019 will be some of our busiest and most important.
The last 12 school days of the year feature a packed Visual and Performing Arts calendar with each of the six comprehensive high schools hosting a winter music festival and/or dance performances. Richmond and Pinole Valley will also host winter plays. The winter sports season is also well underway with basketball and soccer teams participating in a variety of tournaments. And the fall sports season ended with a historical run thanks to Kennedy's football team's postseason championship appearance.
Before we head to the winter break, I want to invite and remind everyone about an important Districtwide Budget Forum where Associate Superintendent Dr. Tony Wold and I will discuss the $47.8 million deficit that we face over the coming two years. The forum is from 6 p.m. to 8 p.m. on Monday, Dec. 9 at DeJean Middle School. The meeting will be televised on Pinole Cable, KCRT TV and streamed live to De Anza, El Cerrito, Hercules, Kennedy, Richmond and Pinole Valley high schools via our Facebook page. It is important that we have voices and input from the entire WCCUSD community. We encourage you to watch and or attend the forum at one of the seven locations. You can ask questions and provide ideas about our situation via email or via Twitter with the hashtag #WCCUSDBudget.
Over the past two months, Dr. Wold has done a great job of explaining what led us to this point. We know that solving the immediate challenge will require a combination of utilizing District reserves, expenditure reductions, negotiating with our employee groups and continuing to invest in creating a destination district. We need your help going forward to assist in deciding what is most important to WCCUSD students and families.
Over the past three years, we have made significant investments in three critical areas identified in the Roadmap. The Board adopted the Roadmap two years ago based a number of meetings, conversations and observations with the community, families and stakeholders. Achieving Students, Thriving Employees, and Caring Schools were identified as WCCUSD's key focus areas. During the past three years, we have focused on early literacy, reclassification for English Learners, African American students sixth grade math, college and career readiness, safe schools, and retaining and recruiting WCCUSD employees. We had to invest in these areas to ensure that students can and do succeed.
The budget challenges we face are a result of multiple expenditures and a funding system that needs to be reevaluated throughout the state. We are not the lone District facing financial challenges. This is why we need your input, voice, and support. Together we can navigate our way out of this challenge without sacrificing student progress. Your input throughout this process will help prioritize the work. At the same time, we need your voice and advocacy over the coming weeks and months both here locally and at the state level.There are movements in the state to help address some of the funding challenges faced by this and other districts across the state.
The task moving forward for us is not an easy one. I know that if we work together and collaboratively and keep students at the center, we can and will get through this. We have made great strides together over the past three years in supporting students, their families and the people in this District. College and career readiness rates are up and there are areas of significant growth for students and their families across the district. We need to continue to work together to ensure that we build, expand and enhance the growth for all students.
Together we can do this.
I will see you out there, and I hope to see everyone on Monday, Dec. 9.
In community,
Matthew Duffy
Superintendent