Return to Headlines
Superintendent's Message -- October 2019

En español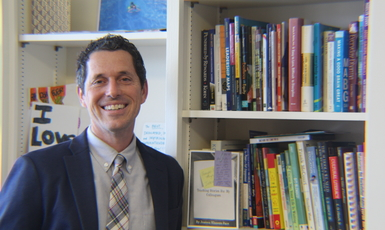 Dear Community Members,
The 2019-20 school year is in full swing and this month was a perfect example of the great things happening within our District. Helms Middle School hosted its grand opening celebration for its Internationals Academy; Chevron and DonnorsChoose.org kicked off the 10th Fuel Your School Event, and high schools throughout the District hosted College Day, where students took either the PSAT or SAT.
College Day is just one event high schools hosted to highlight College Awareness month. For the past six years, we have administered and paid the cost of the PSAT and SAT, allowing students in the District to take the exams for free during school hours. The ability for students to take the PSAT/SAT in a familiar environment with their peers is just one way to provide exposure and opportunities.
We are proud of the college-going culture we have built and enhanced. Over the past two years, the District and its students have boosted the UC and CSU eligibility rate increase by 5 percentage points from 43% in 2016-17 to 48% in 2017-18 (We are waiting for the 2018-19 numbers). It is a great testament to the work by teachers, staff, counselors, administrators and families to prepare students for college, career, and beyond.
Middle College (92%), Hercules (65%), El Cerrito (55%) and De Anza (51%) all exceeded the state rate of 49%. Kennedy had the biggest increase, going from 27% to 38%. Pinole Valley (42%) and Richmond (39%) also increased the percentage of students who were eligible to attend a UC or CSU. As a District, we must keep pushing forward and provide students with an engaging, empowering, and challenging education that prepares them to be productive and thriving 21st century democratic citizens.
As part of College Awareness Month, the Free Application for Federal Student Aid (FAFSA) and the California State University application period for Fall 2020 all opened, so students, especially seniors, should be filling out those applications. FAFSA is required for the Richmond Promise Scholarship, which opens December 1.
October is also National Principals Month, and I would like to thank WCCUSD's fantastic school leaders. Principals are the gatekeepers to the community and leaders in every sense of the word responsible for the students, staff, and families that make up the school family. WCCUSD's leaders have motivated their teams to embrace new materials, worked hard to continuously improve the learning experiences and opportunities for students and gone above and beyond in engaging families. So thank you to all WCCUSD principals for the work you do everyday for the students and community.
Lastly, we also celebrated Digital Citizenship Week this month. The District's Ed Tech team led by Laurie Roberts and Darcy Long did a great job of putting together resources for students, teachers and families. You can check out those resources here. Technology is the conduit that allows teachers and staff to bring the content to life and to provide students with engaging, empowering and challenging educational opportunities. There are a number of great examples around the District of teachers and schools integrating technology into the fabric of their culture.
So it is important that we teach students how to become responsible digital citizens and to show them power and responsibility that comes with technology.
Principal Kibby Kleiman and a team of Pinole Valley High students did a great job of finding out what it means to be a responsible digital citizen in this student-produced video. Just another great example of the power and voice of WCCUSD students.
Thank you for the time.
I will see you out there.
In community,
Matthew Duffy
Superintendent