Return to Headlines
Superintendent's Message: Welcome Back -- August 2019

En español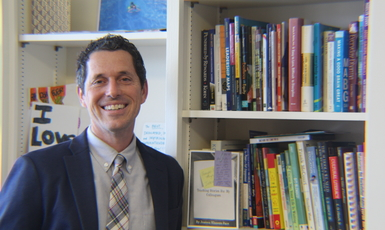 Welcome back WCCUSD family,
The 2019-2020 school year is upon us, and we are excited to get started. The new year is filled with infinite possibilities, and what makes it exciting is the positive momentum with which we closed the 2018-19 year. In case you missed it, we held 10 commencement ceremonies with close to 2,000 seniors graduating who head off into the world to make their marks. WCCUSD sent graduates to UC Berkeley, UCLA, Sacramento St, San Francisco St, and to out-of-state-colleges, including the University of Washington, Macalester College, and more.
De Anza High School, which was featured in this EdSource article for its work in ensuring more students graduate, sent 20 of its 319 graduates to Cal. EdSource also highlighted the Dons' community effort to not only graduate its students but prepare them for college and beyond with 51 percent of De Anza graduates in 2017-18 UC and CSU eligible.
The Dons' were not the only WCCUSD high school to exceed the state's 49 percent rate of UC/CSU eligible graduates. El Cerrito (55), Hercules (65), and Middle College (92) also exceeded the rate and Kennedy (38), Pinole Valley (42), and Richmond (39) increased their rate by two percent or more for the 2017-18 school.
As a District and community, our task is not just to work to continue to increase the rate, but ensure that 100 percent of WCCUSD graduates are prepared for college, whether they choose to attend or not. We have heard from students through a variety of focus groups held at each of the 10 high schools, and they have made it very clear that they want and need to be engaged, empowered, and challenged at every step of their educational journey. They want and need that both in and outside of the classroom. We can do that by ensuring students are at the center of every decision we make.
In our Roadmap, the focus is on us, as a District, becoming a learning organization based on three large goals: Achieving Students, Thriving Employees, and Caring Schools. We know progress is happening and we have seen it in a variety of ways. Employee retention, specifically for teachers, has improved over the past three years and hopefully in the next few weeks we will be ready to release the positive student data that shows a large percentage of WCCUSD schools making academic growth, including significant progress moving students toward proficiency in English Language Arts and Math. So stay tuned for that.
Other changes are also in the process. As you may have noticed WCCUSD's digital presence received a much needed makeover this summer. Every school and District website is more user friendly and visually appealing. The revamped websites give us another option to show you the fantastic programs and activities happening inside and outside the classroom at the 54 schools that make up the WCCUSD family.
We are also introducing a District app to help keep families more informed of all the happening in this District. You may have also participated in the new Back-to-School Paperwork process that is now entirely online. If you have not, you can update your student's information and fill out the immunization record, emergency contacts, media release, and lunch forms in one place. Just follow these three steps:
Visit wccusd.powerschool.com
Login with your PowerSchool Parent account (Make sure it is the Parent Account and not the student account)

NOTE: If you have not created an account, you will need the PowerSchool Parent Sign-on Letter from the main office, which contains instructions with Access ID and Password for your student. **Elementary School families will need to wait until Monday, Aug. 5 to pick up that letter.
How to set up a PowerSchool Account English Instruction/ How to set up a PowerSchool Account Spanish Instruction. You will also need a valid email address.

Select Annual School Forms: Update all of your child's information.
If you have already set up a PowerSchool parent account, please enter your child's date of birth associated with that account when it asks for a Snapcode. Make sure the format of the child's date of birth is DD/MM/YYYY. The change is to try an make it easier for families to fill out the forms at a time and place that is convenient for their schedules. The forms are mobile friendly and can be accessed on smart phones.
A few changes that won't be as noticeable but are extremely important are our curriculum changes. For the first time in eight years, we have new English Language Arts materials for elementary and secondary schools. Elementary schools are using instructional material called "Units of Study" from Teachers College, while secondary schools are using Springboard, a set of instructional materials produced by the College Board. Both materials allow WCCUSD students to better master the Common Core Standards and help create deeper learning experience.
We are also in the first year of transitioning from transitional bilingual education models at 10 of the District's elementary or K-8 schools to Dual Language Immersion (DLI). The DLI program goes further in supporting students to become fluent and literate in both home language and English. For example, kindergarten students that are native spanish speaking would experience a school day where 90 percent of the activities throughout the day are in Spanish and the other 10 percent are in English. Each subsequent year the percent of Spanish would decrease by 10 percent while the percent in English would increase by 10 percent until students reach 50-50 percent by fourth grade.
These shifts will have a profound impact on learning and literacy. Throughout the year, you will hear about and be asked to participate in activities revolving around literacy. So stay tuned and be on the lookout for that as well.
This year, we also welcome new faces to leadership positions, starting with Dr. Tony Wold, the Associate Superintendent of Business Services. Tony joins us from Westminster School District in southern California and brings close to 30 years of education experience. Luis Freese was promoted and is now the Associate Superintendent of Maintenance and Operations. Leticia Castaneda (Coordinator Multilingual & Multicultural Services), Christi Roscigno (Coordinator Educational Services), and Christina Boman (Coordinator Special Education) also join the District admin team. We are also welcoming six new principals: Heather Best (Fairmont), Michelle Cherry-Smith (Ford), Suzanne Lefebvre (Murphy), Samia Merza-Fillpot (Lupine Hills), Julie Plaisance (Stewart) and Stephanie Sanchez (Sheldon), and four new assistant or vice principals in Bart Bowers (Bayview), Lisa Gonzalves (Adult Education), Mary-Ann Lafosse (Washington) and Marcela Taylor (Hercules High School). Please welcome them to the team and family.
We have a number of programs that continue to build on the success of past years and students. The music programs are growing and getting stronger. Pinole Valley, which opened its beautiful new campus, and El Cerrito's music programs continue to garner accolades and Kennedy and Richmond's program are as strong as ever and earning their fair share of recognition as well. The student art show continues to grow, the pathways are striving and continuing to garner regional and national attention. The Fab Lab continues to innovate and create, including taking part in the 50th Anniversary of the Apollo 11 landing. Welding is entering its first full year at Kennedy.
The West County Mandarin School will start its third year and serves Kindergarten through third grade. The three newest K-8 schools, Peres, Montalvin and Verde are welcoming their first eighth grade class and Stege has set the stage to transform itself over the next year. We have a solid core of veteran teachers that were hired this summer to help strengthen and stabilize the efforts there to ensure the Stege community is set up to succeed for the students and families.
Rev. Andre Shumake had his KPIX Jefferson Award piece air over the summer, honoring his community work both at Nystrom Elementary and in the City of Richmond to make them thriving places for students grow and succeed. We will celebrate Rev. Shumake in January at the big Jefferson Award banquet.
Lastly, I have the privilege to lead this District with a wonderful team and community. Every day I get the opportunity to meet so many of you, interact with students, witness the fantastic things happening in our schools, and engage with so many stakeholders. This year, I am going to start sharing those experiences, interactions, and learnings with you through a Superintendent's Blog. The first edition will be ready August 26 and revolves around what we mean by "deeper learning" and what it looks and feels like.

Plenty of things to look forward to. Thank you for reading. I will see you out there.

In community,
Matthew Duffy
Superintendent