Return to Headlines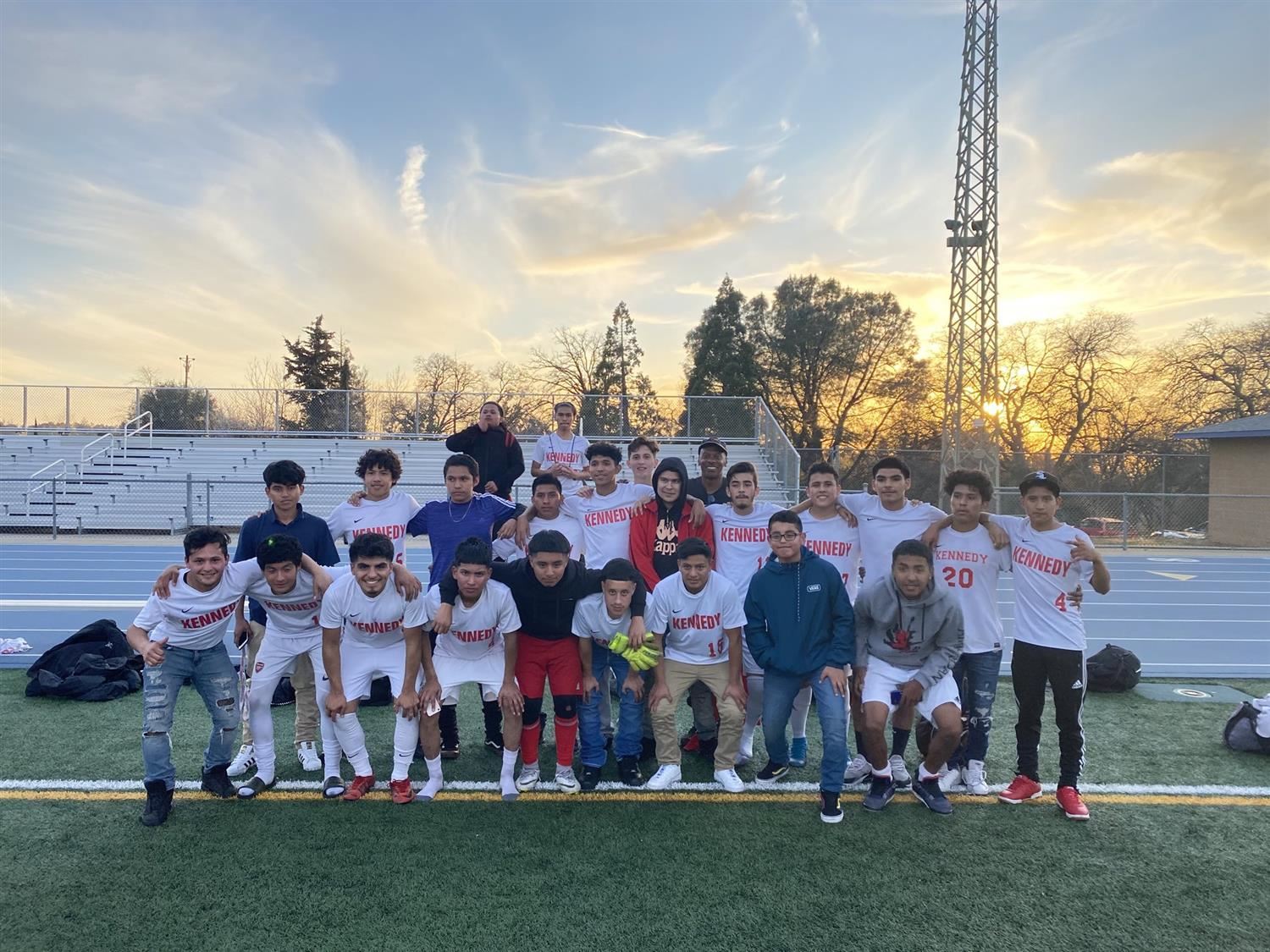 The Kennedy High School boys soccer team was getting ready to turn in its soccer gear. It had been nearly a week since the Eagles (15-9-3) lost 3-0 to league rival St. Mary's 3-0 in the North Coast Section Division IV semifinals, and then coach Harry Campbell received a phone call.
Longtime friend and Kennedy boys basketball coach Michael Booker called and told Campbell that the Eagles were one of three NCS Division IV teams selected for the California Interscholastic Federation Northern Regional Division IV playoffs.
"I had gone down to visit my daughter in LA and Booker called and said y'all made it," said Campbell, who has taught at Kennedy since 1993 and has coached soccer for 10 years. "I was going to stay another day but I said I better get my butt back up there, so I called the guys and told them we had practice."
That was over a week ago and now Kennedy, the No. 8 in the CIF NorCal Division IV bracket, is playing in the championship game at 6 p.m. today against No. 7 Natomas-Sacramento, the CIF Sac-Joaquin Division IV runner up.
Kennedy benefitted from an expanded CIF NorCal field. This year, the CIF added three divisions to the NorCal tournament after starting the tournament two years ago.
And the Eagles are taking full advantage of the expanded field.
Kennedy knocked off top seed Summit Prep-San Jose in the NorCal opener 2-0 on Tuesday, March 3. The Eagles handed Summit (19-1) its first loss of the season and proved that despite being the lowest seed in Division IV they deserved to be in the tournament.
Two days later, Kennedy made the 113-mile trek to Placerville to face El Dorado, the CIF-SJS Division IV section winner in the semifinals with a trip to the NorCal championship on the line. And the Eagles won again, shutting out the Cougars 5-0 to earn a berth into the inaugural CIF NorCal Division IV title game.
"This team has really been resilient," Campbell said. "I told them today, win or lose, we got to the championship game and we are going to give it our best shot."
Kennedy's player bus is leaving the school at 3 p.m. and there is a free fan bus leaving at 3:30 pm for those that want to attend. Tickets to get into the game are $12 general admission, $8 for students.