Return to Headlines
Homecoming: Retired Richmond Police Lt. Michael Booker Returns to Coach Kennedy High School Boys Basketball Team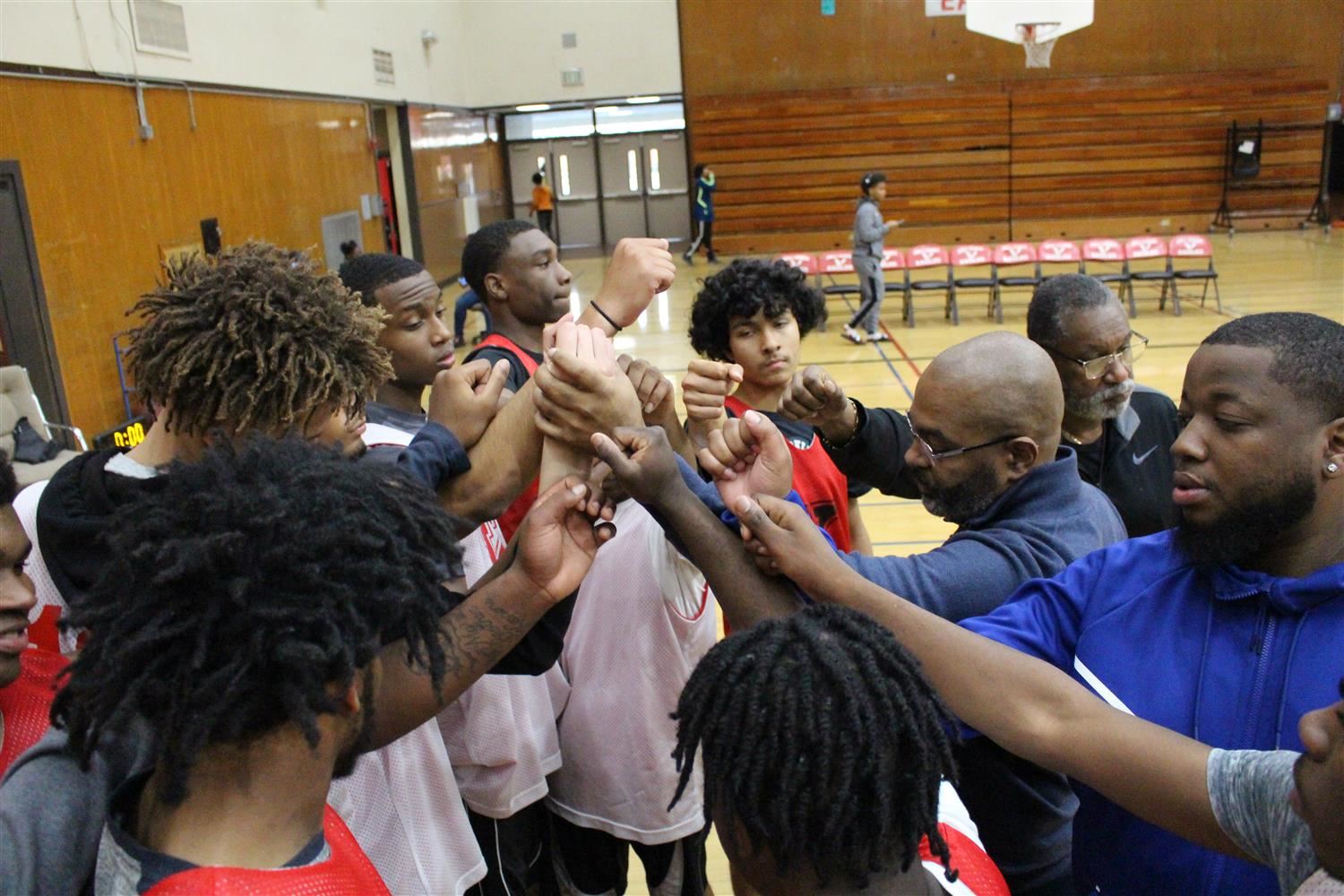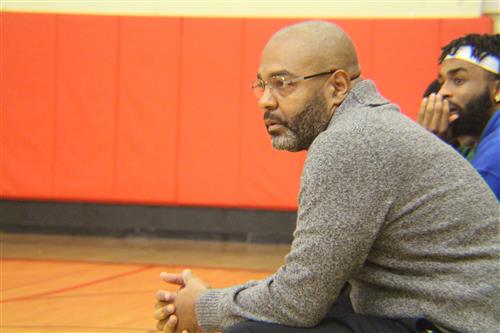 It was the summer of 2003 and Josh Dozier was two weeks away from the start of his senior year at Kennedy High School and was at a crossroads.
Should he stay with the Eagles where he had thrived both in the classroom and on the basketball court? Or, should Dozier, a three-year varsity starter, transfer to Kennedy's arch rival El Cerrito?
Dozier and the Eagles lost a longtime coach over the summer who decided to return home to Chicago. With no coach, Dozier was pondering his future. And then, a person from his past called.
Michael Booker, who coached Dozier for years in the Richmond Police Athletic League starting when he was 9, called and said he was taking the job as Kennedy's new coach.
17 years later, Booker is back at Kennedy, creating community through basketball.
"Coach Booker is best at bringing people together," said Dozier, a 2004 graduate of Kennedy High School, who went on to play four years at Holy Names University. "And it's not only bringing the team together but the community."
After spending the past 10 seasons at El Cerrito, Booker took over the Eagles' program in the summer and got to work bringing back old traditions he started on his first stint.
For the first time since Booker left, the Eagles held an alumni basketball game with former players from Booker's first time with Kennedy and graduated players from last year's team taking on the Eagles' current squad.
"(Booker) is just trying to bring everyone together," Eagles senior guard Camron Young said. "He has instilled discipline and preached to us about playing together and he believes in us."
The approach is translating on the basketball court. Kennedy is 19-7 and enters the Tri-County Athletic League playoffs as the third seed.
The Eagles have more than doubled their win total from a year ago and are poised to host a North Coast Section playoff game for the first time since the 2016-2017 season. Kennedy has been competitive all season with five of its seven losses by a combined 10 points.
"This is home," Booker said. "And this is all about giving the players a space to feel comfortable. It's not just basketball."
But, basketball helps.
The current Kennedy players are not old enough to remember his first go with the Eagles. They were too young to know that Booker won 124 games in five seasons at Kennedy and that he turned around a program and sent a number of kids off to college.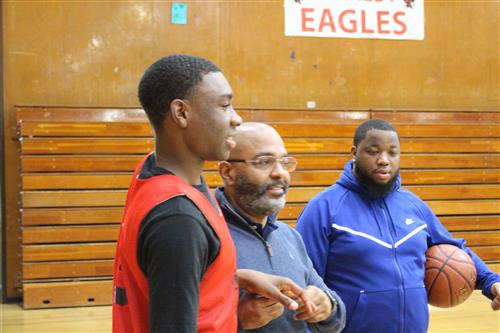 Many of his players were in elementary school when he won a majority of his 207 games at El Cerrito. Booker's run with the Gauchos included four straight appearances in the North Coast Section title game, winning two.
This year's group of Eagles see what he is doing to transform the program. It goes beyond the alumni game.
In his first year back, Booker helped the team set up a team room complete with exercise bikes, lockers, and well-stocked refrigerator. They see him every day and not just at practice. 17 years ago, Booker balanced the Kennedy program while working fulltime as a Richmond police officer. He was always a fixture on campus despite his schedule and family life.
This go around with the Eagles is no different. Thea, his wife, still makes home cooked meals before every home game for the Eagles. He is now retired from the Richmond police department, and spends his day as the West Contra Costa Unified School District's safety consultant. In between school campus visits, Booker is again a common presence on the Kennedy campus.
"The biggest thing is building trust," Booker said. "These relationships can't be exclusive to the (basketball) team. The school community has to know you."
Booker likes to joke that people think he grew up in Richmond because of all the time he spends here. However, Booker grew up with a single father in San Francisco, but since his early days with the police force, Booker has always been in Richmond.
He has spent time walking the beat, serving as a school resource officer at Kennedy and a lieutenant with the Richmond police department. He was also a fixture coaching in the Richmond Police Athletic League and a Richmond-based AAU team.
"(Booker) truly believes in the student as a whole, not just the basketball player," said Julio Franco, WCCUSD's Executive Director of Secondary Schools and the former Kennedy principal who hired Booker in 2003. "He knows their families and he has high expectations for them. Not just graduate but go beyond."
At a recent January practice before the Kennedy girls team played a game, Booker and the Eagles were in the gym working on closeout drills. His assistant coaches Ray Thomas Sr. and Eric Grant, who coached with him at El Cerrito were running the clock and leading drills, respectively. Brandon Edwards, who played with Dozier and for Booker in the early 2000s is also on staff as an assistant while Justin Johnson, who played for Booker at El Cerrito, is the junior varsity coach.
During a break in the action, Booker drew oohs and aws when he hit a 3-pointer.
"(Booker) talks to us as if we are his own kids and as if we are equal," Jubal Glover, a junior said. "He is building a brotherhood with us that can't be broken. He treats us as young men trying to do something special."