Return to Headlines
Checkmate: El Cerrito High School Hosts Chess Day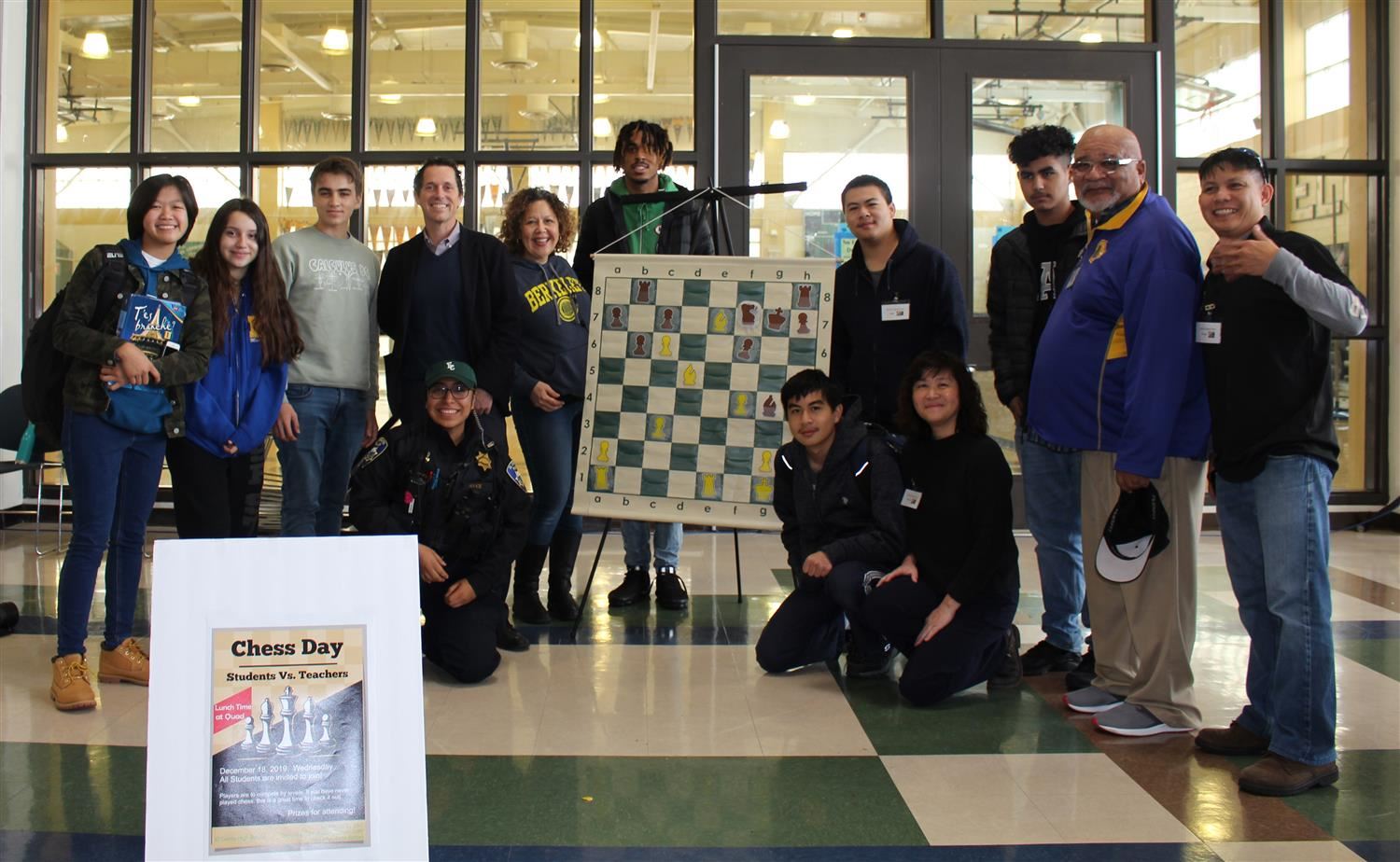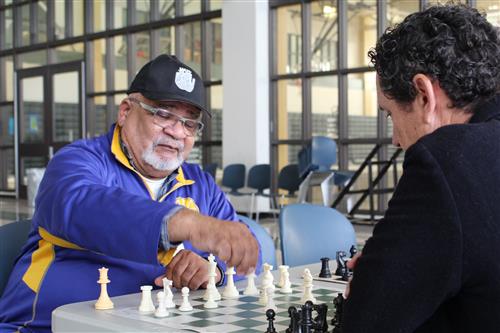 They attacked a school resource officer and the superintendent of schools. But it was all part of the game.
The El Cerrito High School Chess Club held a school wide Chess Day on December 18 and invited members of the Gauchos community to try the game, including Superintendent Matthew Duffy and School Resource Officer Angelica Perez.
"I'm much better at checkers," said a smiling Perez, who spent her time playing Alondre Ray, a senior starter on the Gauchos' boys basketball team. "I love chess because it involves strategy and trying to understand what the other player wants to do."
For West Coast Chess Alliance Director and Founder T.C. Ball, chess is about building bonds that last a lifetime. A game shared between fathers and daughters, brothers and sisters, and teachers and students.
And chess is about attacking.
"Chess to me is like a dance--a mental dance," Ball said. "Who is going to lead? Who is going to take the initiative and attack. The more attack options you have the better the advantage."
Superintendent Duffy found out the benefits of the attack, taking on several students during the lunchtime event.
"This is a great event that brings so many people together," Duffy said. "Look at who is here today. Basketball players taking on an SRO with the school principal watching. Dance students taking on each other and novices new to the game taking on experienced chess club members."
The event, just before winter recess, was designed to expose those unfamiliar with chess to the benefits and fun.
Olivia Liou, a member of El Cerrito High School's School Site Council, helped lead the Chess Day event. With help from the Berkeley Chess School, West Coast Chess Alliance, and members of the ECHS chess club, several boards were set up in the lobby of the Gauchos' main gym.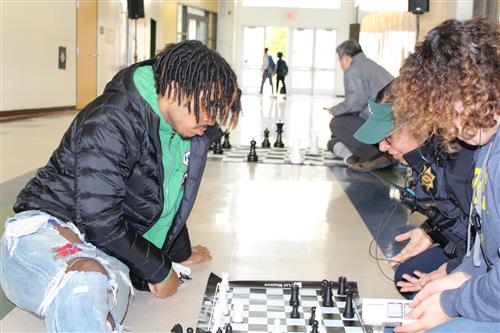 Students familiar with and new to the game spent their lunch hour teaching and learning the game.
Ray, the basketball player who took on officer Perez, said it had been a while since he played but it brought back memories of when his dad taught him the game.
"It helps with critical thinking, and helps you make decisions to prepare for the next situation," Ray said. "I think it is something to have fun with and play."
Junior Meghan Danny and Sophomore Cate Flowers saw the event being set up from the Gauchos' dance room and stopped by to battle each other on the oversized chess set.
"We saw the big chess pieces and were like ok," Danny said. "We thought it would be nice so we had to come. This is fun and is something people can enjoy."
For more information or to bring a chess club to your school contact the Berkeley Chess School at http://www.berkeleychessschool.org or the West Coast Chess Alliance at http://thewcca.org/.