Return to Headlines
Power of WE: Wilson Breaks Ground on New Campus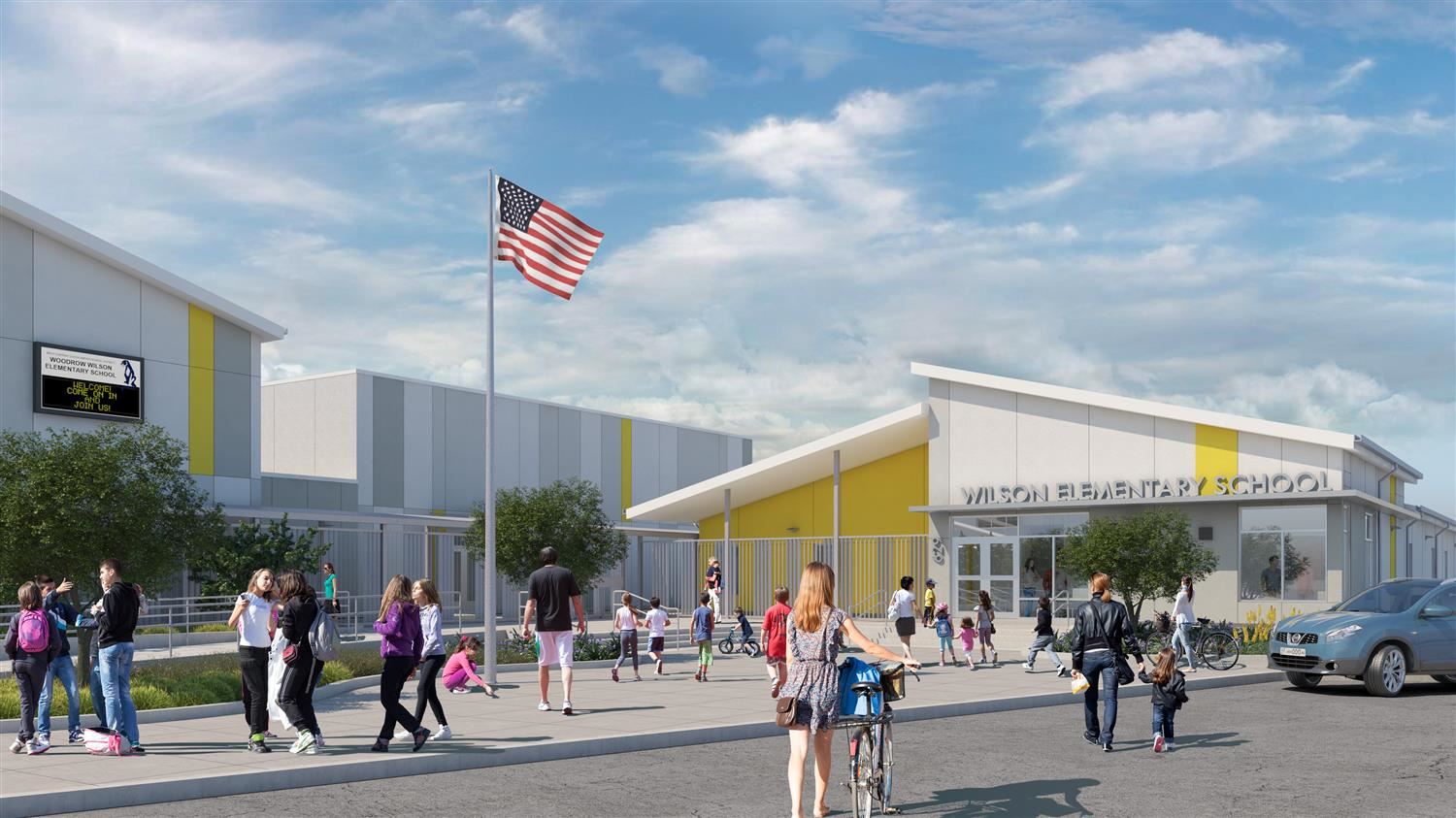 Audrey is torn.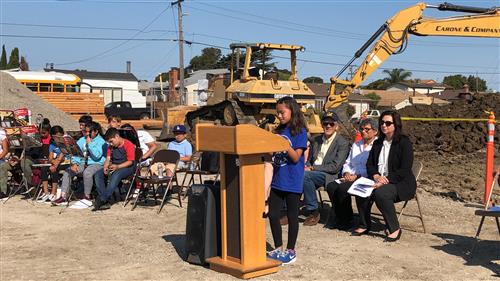 A fifth grader at Wilson Elementary, she can't wait until the Tigers' new campus on 42nd Street is complete sometime next year. But, she is also a sad that the campus her dad, Alan, attended 30 years ago and that her two sisters went to is now gone.
But the new flexible space campus, should help ease some of that sadness.
"Basically, my whole family has been going here," said Audrey at the Wilson groundbreaking ceremony on Thursday, Sept. 12. "This school holds special memories. It is sad to see the current school go down, but I am excited to see the new school I get to be in."
With music from Mr. Eric Lim's fifth and sixth grade intermediate band and words from Audrey and other speakers, the West Contra Costa Unified School District officially broke ground on the new campus. The Tigers community, elected officials, WCCUSD staff, North and East Neighborhood residents, and other community members gathered at the construction site for a groundbreaking ceremony.
Thanks to West Contra Costa County residents and the District's bond program, the Wilson community will open the new campus during the 2020-2021 school year.
When Wilson reopens, it won't be your traditional school with long hallways lined with classrooms. Instead, the Tiger community will have large classroom suites that enables teachers across grade levels to collaborate together. And when they want to, the suites can separate into smaller classrooms.
The new environment will encourage self discovery, group and social learning and will enhance the way technology plays into the daily learning activities for students and staff.
Wilson Principal Claudia Velez told the crowd that she was excited to be standing on what will be the new campus and the environment they are creating for all their learners.
"We look forward to carrying our vision and values with us to our new innovative teaching and learning environment that will so closely match our approach to meeting the needs of the Wilson students and community," Velez said.
Superintendent Matthew Duffy also addressed the crowd and said that once complete, Wilson's new campus would be a central gathering point for the community.
"The Wilson community has a great saying 'The Power of We' and no where does that ring true than with what will be this new campus," Duffy said. "Together the Power of WE made this happen."
For construction updates, check Wilson's website.