Return to Headlines
Superintendent's Message -- June 2019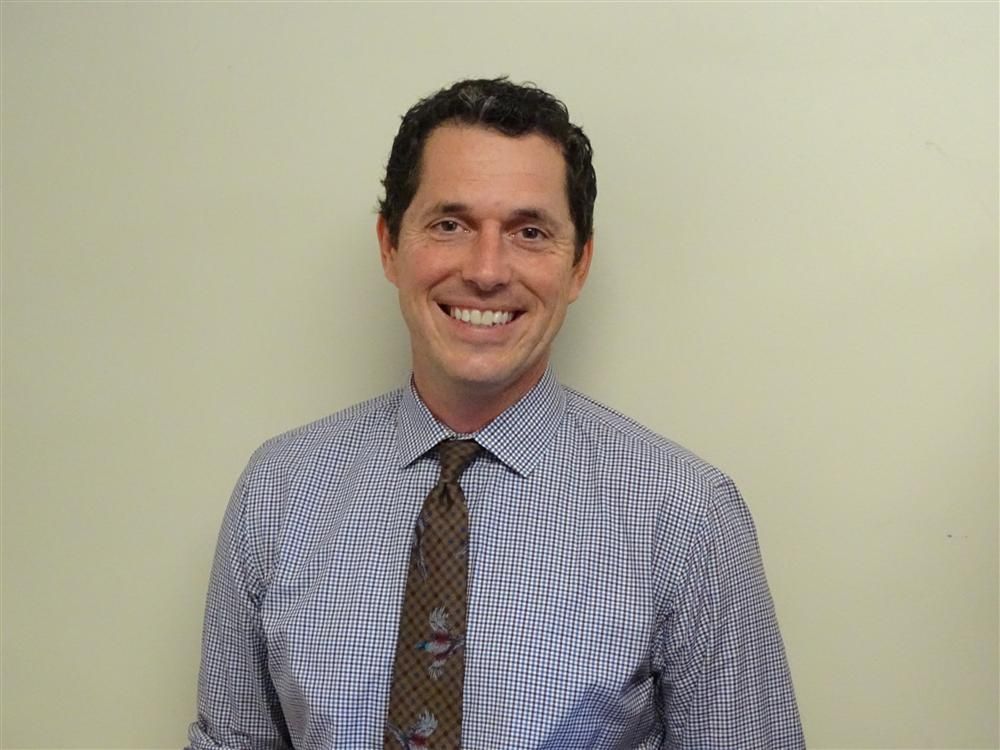 Dear Community,
The Class of 2019 is officially off into the world with close to 1,900 seniors participating in nine commencement ceremonies since May 25. It was such an honor and joy to be a part of those ceremonies and to witness so many students and their families see their dreams become reality.
West Contra Costa Unified School District graduates are off to various colleges and careers across the country to make their mark and become the leaders of the 21st century. As a community, we should be proud of the guidance, support, and education we have help provide the next generation of leaders.
As we celebrate, we must also remain vigilant and conscious about those students and families who need additional support to ensure that they realize their educational dreams and opportunities as well. Throughout the year, I had a chance to sit down with seniors from all of our secondary high schools. The one thing that came up at all the schools was that students want and need to be engaged, empowered, and challenged throughout their educational journey with us. If we engage, empower and challenge students from preschool to senior year in high school, more students will not only graduate but thrive in the 21st century with the skills and tools to lead society.
I am excited about everything we accomplished this year from the success of WCCUSD's Class of 2019 to the recognition received by the District's fabulous employees like Pinole Valley's Michele Lamons, who was one of five recipients of the 2019 Carlston Family Foundation Outstanding Teachers of America Award. Nystrom's Andre Shumake was named one of CBS's Jefferson Award Winner with the segement airing later this year. We also had the District's own Teaching Excellence Winners and Classified Employees of the Year. I am also already looking forward to what the next school year will bring.
In the 2019-2020 school year, we have several exciting new programs that will better prepare students to be successful when they graduate from WCCUSD schools. While I am highlighting a few important changes, rest assured that we are always working on improving teaching and learning at all schools and in all classrooms.
In August, the celebration continues as the new Pinole Valley High School will open for the 2019-2020 school year. A grand opening is planned for early August, and the celebration will continue throughout the school year. While we are excited about the new buildings, the school's transition to an International Baccalaureate program promises to give students an even better academic experience inside their new classrooms.
For the first time in eight years, we will debut new English Language Arts materials for elementary schools. After a year of piloting Teachers Reading and Writing College, the curriculum will be used for all of our elementary students when we return in August. This curriculum will build a love of reading and writing in students while supporting them to be grade level ready critical thinkers and problem solvers. This new adoption is an amazing opportunity for us to learn together and create strong communities of practice in our schools and district. WCCUSD's extraordinary teachers will receive training on the new materials this summer so they are ready when your children return to school. More information about this curriculum is available here.
We are also excited about the expansion of the District's Dual Language Immersion program. All schools that used transitional bilingual education are shifting to Dual Language Immersion to better serve the 8,922 English Language learners and their families and to honor and maintain their home language. We are excited about this shift because this is just the first step in opening up the program to families across the District.
We are also planning for additional support for African American students and their families with a refined focus on student achievement, a deeper attention and implementation on culturally responsive teaching practice, positive behavior interventions and supports (PBIS), and a more welcoming and inclusive culture and climate.
We look to revamp and strengthen our trainings to support positive school climate around the district with an emphasis on trauma informed practices, culturally responsive teaching and restorative practices.
We also know that next year will be a tight year for us financially. With rising costs, little added state revenue and our commitment to staff compensation, lower class sizes and additional supports, we have little to no wiggle room left in our budget. We will all need to pull together to be disciplined about our resources and spending.
Lastly, and probably most importantly, progress is in store for Stege Elementary School. We are excited to strengthen and stabilize for the current students, families, and staff during the 2019-2020 school, and then we will be begin a redesign process to ensure that students and their families in the Stege neighborhood not only have the opportunity to change trajectories through education but to also thrive as 21st century leaders.
The upcoming school year is filled with exciting news and events, and I can't wait for it to begin so that we can get back at it for students and their families.
Enjoy the summer and remember to take some time to reflect, be with your community, and laugh.
In community,
Matthew Duffy
Superintendent