Return to Headlines
Richmond Promise: Changing Perceptions One Scholar at a Time
By Craig Lazzeretti
Special to WCCUSD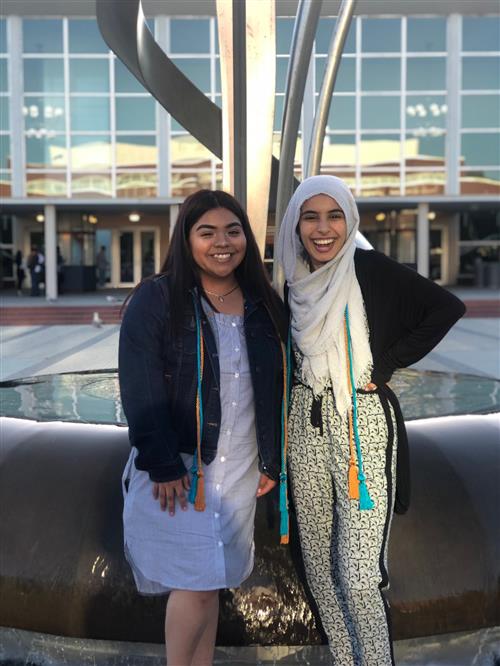 When he was a Kennedy High School sophomore two years ago, Cristian Valdez heard talk about a program that awarded every graduating Richmond resident $1,500 for college. But he had trouble believing it was true.
"I said, 'No, it's a loan.' "
Cristian was one of hundreds of local scholars who packed the Richmond auditorium on May 3 and learned once and for all that the Richmond Promise scholarship program is indeed as true as it is good.
Cristian and 514 other Class of 2019 graduates each will receive $1,500 each year toward the costs of attending any not-for-profit two- or four-year college or career technical education program.
"It was a privilege," Valdez said after the event, which honored Richmond graduates from 16 local schools, including 77 from Kennedy. "People think living in Richmond is a disadvantage. We get help like this to reach our dreams. It's really cool."
Cristian's dream is to pursue a career in the automotive industry, starting at Contra Costa College. His classmate, Sam Bauzon, will be the first member of her family to attend college when she begins her studies at UCLA in the fall semester, focusing on anthropology and film and media.
Sam was the featured student speaker at the May 3 event, telling other scholars how, as the daughter of two immigrants, she had lived in the same Richmond home her entire life and had grown to appreciate and value her hometown's diversity and culture. She said she longed for the day "where people aren't ashamed to be from Richmond."
"There is a stigma surrounding Richmond, and all of us are made aware of it every day," she said in her speech. "I spent my entire life hoping to leave so badly, but now that I'm getting ready to go to college, I already find myself missing Richmond. … Continue to fight the stigma surrounding Richmond and be proud of the town you're from."
For those in attendance May 3, Richmond Promise served as a key source of that pride, a scholarship program that was established four years ago specifically for those who call Richmond home. Created through a $35 million, 10-year community benefits agreement between the city and Chevron's Richmond refinery, the nonprofit has so far distributed funds to more than 1,200 scholars attending over 90 colleges and universities.
"By investing in you and your education, we are investing in the future of our city, and I can't think of a better investment we can make," Richmond Mayor Tom Butt told the scholars.
Valeria Condori, a Middle College High School student who plans to study sociology at UC San Diego next year, said the money distributed through Richmond Promise is crucial to helping students like herself fulfill their dreams.
"I am part of a community that supports all students trying to pursue an education," she said. "College is very expensive. Having a program like Richmond Promise gives a lot of students the ability to even go to college and pursue an education."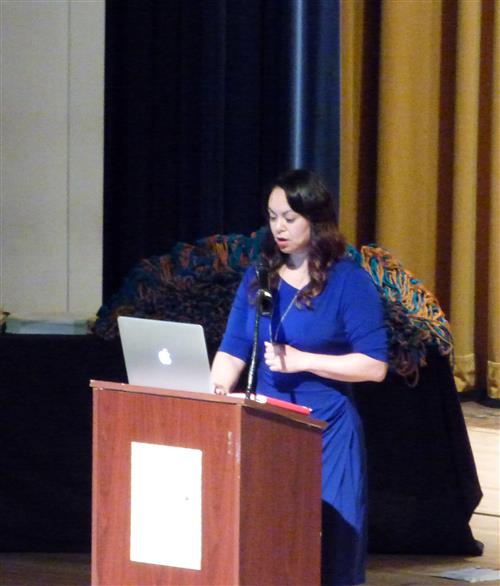 Dr. Mayra Padilla, a Richmond High alum who is now the dean of institutional effectiveness and equity at Contra Costa College, told the scholars to resist the temptation to compare themselves to others as they begin their college and career journeys and to "focus your attention on what's going on inside yourself, mind, body and spirit."
"Use your voice when you have something to say," she said. "Advocate for yourselves and your community. … Once you figure out what you love, go out and get it."
Richmond High senior Tyler Nokjan called the level of support that he and his fellow scholars received via Richmond Promise "amazing," and noted that the program's impact will continue to be felt by Richmond students for yours to come.
"The kids in middle school now, that's their future."