Return to Headlines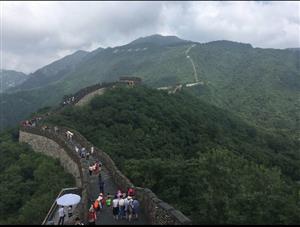 This summer, WCCUSD will once again offer to District students the

China

Global Ambassador Program!
The main program dates are July 12 - 27. The program for all groups will be approximately 16 days including travel.

The program fee per student is only $690 ($800 for applications received after May 3). Fee includes flight, lodging, food, and activities. Passport, if needed, and a

China

visa are additional. (Passport approximately $145; Visa $140 + processing fees. Your costs may vary. Please check).

High school & middle school students will again be able to earn 3 semester units of college credit which translates to approximately 10 high school credits.

We will take at least 100 total students from District high schools and middle schools (for middle school applicants, 8th graders will be given preference). Each high school and middle school are allotted a minimum number of spaces in the program.

Student Ambassadors will engage in cultural exchange activities with

Chinese

students at a school or university campus and do sightseeing to key

Chinese

cultural sites (Great Wall, Forbidden Palace, etc.)

While there is no firm GPA requirement, PCC will look to select students that have the academic and social-emotional skills necessary to represent our District well as student ambassadors. Principals must also approve the application.

The online application will be available in mid-April at https://www.pccedu.org/ambassadorprogram, and the priority due date is May 3.

Applicants will be notified of acceptance by May 15, 2019.