Return to Headlines
WCCUSD Board Swears In Three Members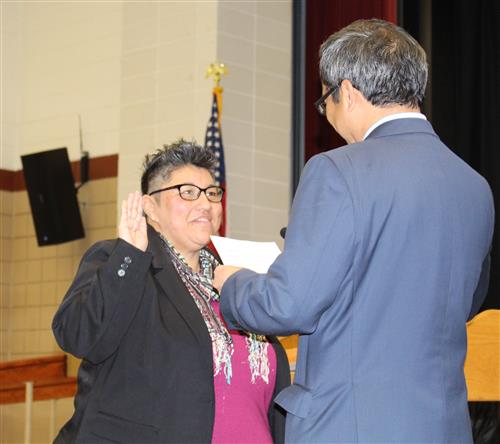 For the first time in its history, the West Contra Costa Unified School District board is majority Latina.
The Board swore in Stephanie Hernandez-Jarvis, Valerie Cuevas, and Consuelo Lara on Wednesday, Dec. 5 after the trio received the most votes in the Nov. 6 election.
Hernandez-Jarvis received 15.35 percent of the vote. Board President Cuevas earned 14.05 percent and Lara received 13.88 percent.
Cuevas was first elected in 2014 and became the Board's first Latina president in 2017. She holds dual bachelor's degrees from the University of Southern California and a master's degree in Educational Psychology, Administration and Counseling from California State University, Long Beach.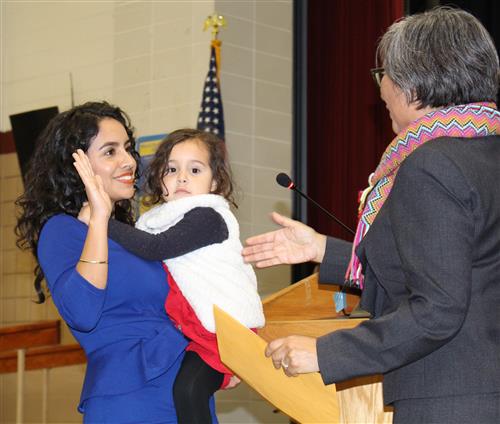 Hernandez-Jarvis is a dual-immersion kindergarten teacher in the District. She earned her Associate's Degree in Liberal Studies from Santa Barbara City College, her Bachelor's Degree in Chicana and Chicano Studies from UC Santa Barbara, and her Master's Degree in Urban Education with an emphasis on Policy and Administration from Loyola Marymount University.
Lara taught for 38 years, including 17 in WCCUSD. She received her BA from Mills College; a Teaching Credential from U.C. Davis; an M.A. from Stanford University, and an Administration Credential from St. Mary's College.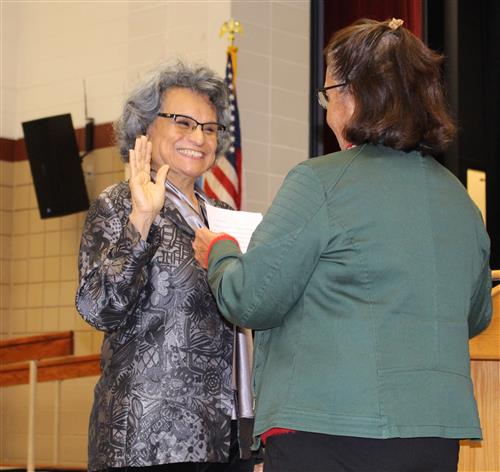 The trio will serve two-year terms as the District is transitioning to area elections starting in 2020, when all five seats will be up for election. In 2020, voters will select one candidate from their voting district.
Currently, board members are selected by voters from the entire district. In 2020, voters will select board members based on where they live in the district.