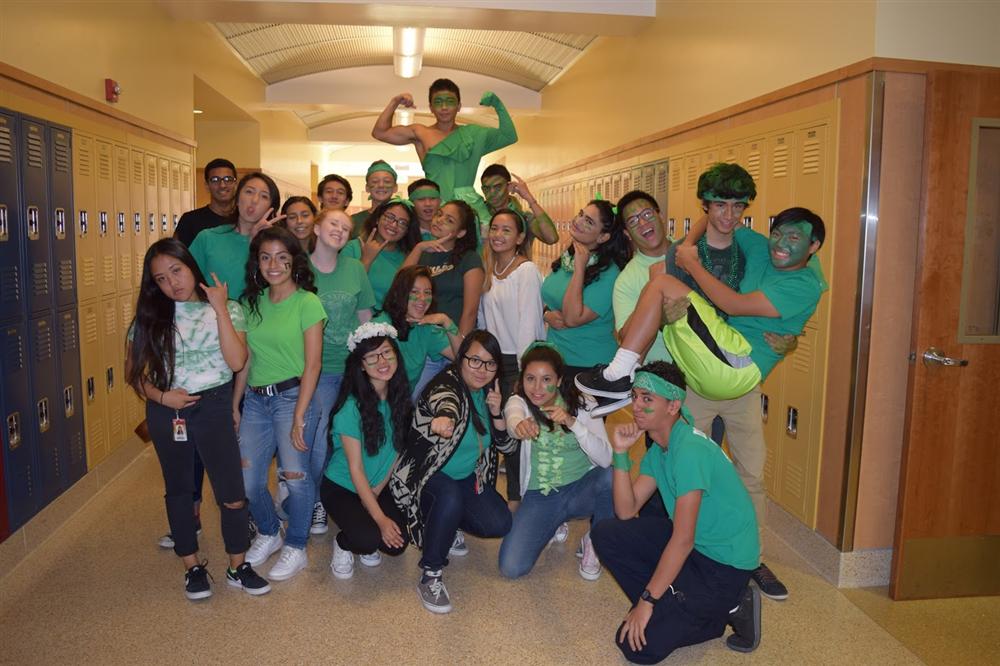 Welcome to our Leadership page! Leadership is an important program at De Anza that works to keep a positive school culture and image between students and community members. Our program runs year-long and helps to organize public events, El Sobrante Stroll, rallies, clubs, sports and float. Over the years we have built up our program to include more students and staff to help us provide more opportunities for fellow community stakeholders.

Below are some Frequently Asked Questions about Leadership:

How do I get into Leadership?

Leadership elections are in the spring for Sophomores, Juniors and Seniors. The positions are President, Vice-President, Secretary and Treasurer and each position comes with its own unique set of expectations. Once each group has been chosen, students will be able to interview Independents. Independents are non-elect students which the Leadership class feels can help support them throughout the year. This process is very thorough, with students looking for anyone who can bring diversity, and creativity to the class. Freshmen elections are completed the first 2 weeks of school at the start of the new academic year.

What is ASB?

ASB is the Assosciated Student Body and they also are elected into positions. This group requires a minimum of 2 years in Leadership or a leadership role in another program. The ASB oversees ALL classes, not just their own.

When can I fundraise?

Fundraising has become a little tricky in education over the years, but typically to raise money for a club or class it must be sanctioned by the school and ASB. Car washes are not allowed anymore by the distirct, at least not on school grounds. Please note that it may take up 6 weeks to receive approval on fundraising so please get applications in quickly. You can find fundraising applications on the main district website. You may also create a 'blanket-fundraiser' meaning you can fill it out that "every 3rd Friday we do this fundraiser".

Who do I contact about events?

Please contact the Leadership Advisor, Chandra Wengler, at cwengler@wccusd.net if you have questions or want to get into contact.