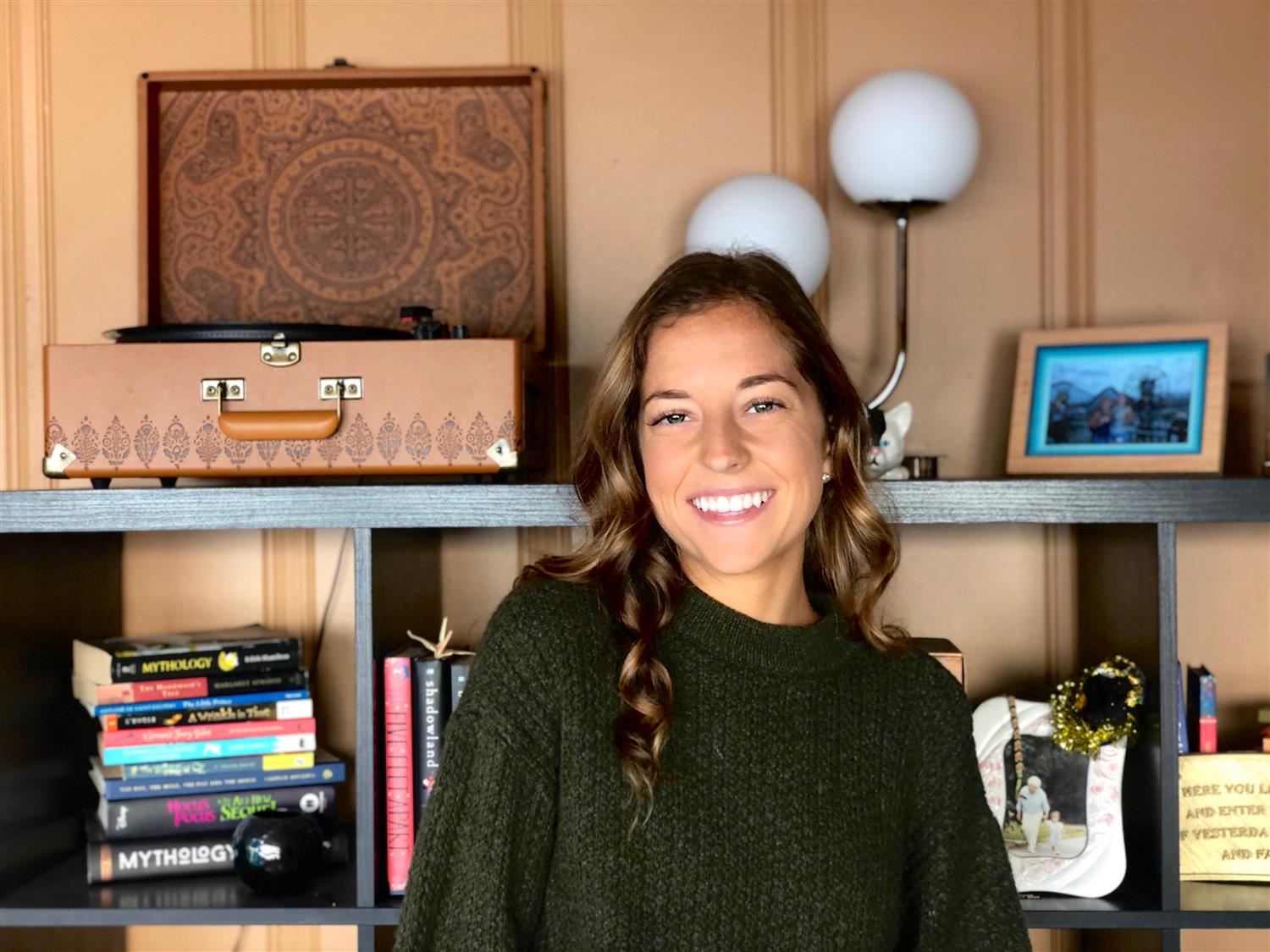 Phone: 510-231-1403
Email:
Degrees and Certifications:
Ms.

Brittany

Hello! I am Ms. Brittany and I teach 5th grade at King Elementary School.

I earned my degree in Elementary Education at San Francisco State University and my Multiple Subject Teaching Credential at Loyola Marymount University. I recently obtained my Master's Degree in Social Emotional Learning from National University. Essentially this means that I plan to furthure my understanding and explore the importance of our students' social and emotional well-being in the classroom. I believe that the children that reside in our classrooms are much more than just students. We have rooms full of athletes, musicians, artists, scientists, brothers, sisters, friends, you name it. My goal is to play a role in our children's lives that encourages the celebration of the whole child. I strive to create an environment in which children feel like every part of themselves is welcome to grow and flourish, not just the student.

Outside of the classroom, I love just that! Being outside! I spend much of my freetime hiking, running, and swimming. I also like to consider the beach my second home. I utilize my summers to travel, learn, and explore new places, whether that is a new spot here in the East Bay or a new spot on the other side of the world. I am also a lifelong musician. I started to play the piano at the age of four, and I became very passionate and inspired by the world that music had to offer. As I got older, I taught myself how to read music, and I eventually picked up the guitar, ukelele, violin, bass, and various percussion instruments. I have two animals at home: a cat, Octavia, and a dog, Raven. They are both adopted from Berkeley animal shelters!

I love the family and friends (students included!) that I have made here at King. Feel free to explore the page in search of current classwork or other school related resources. You are also welcome to email me with any questions that you might have!
All Categories
Unassigned
Select Month
January
February
March
April
May
June
July
August
September
October
November
December
Select Year
2020
2021
2022
2023
Filter
Zearn Math

We use Zearn online to complete Math assignments. This is the same program that most students used in 4th grade. They each have an individual log in with a username and password that they recieved during the first week of school.

Khan Academy

When students feel like they are stuck on their math work, I encourage the use of Khan Academy. Here, they can watch videos on how to do various math topics, as well as do some practice problems to strengthen their skills. Sometimes when students are having a particularly difficult time with a math concept, we will spend a few days on Khan Academy strengthening our skills.

Our class code is: WZ45H4AE

Epic! Reading

Students may log onto Epic! to read books of their choice, at their own reading level! Epic! has an extensive library of books for students to choose from. If they feel like they are having a difficult time choosing a book for themselves, my students often like it when I choose a book to assign them. I can always do this for them as well!

Our class code is: qxp4334