The WCCUSD Seamless Summer Food Service Program (SFSP), starts on
Monday, June 8 and runs through August 20,
It ensures that children continue to grow and learn during the summer with the help of the summer meals program.
For Summer Meal Program Information:
SUMMER MENUES: Click the following for information
WCCUSD SUMMER FEEDING SITES: DATES, TIMES, LOCATIONS AND MEALS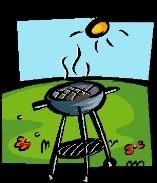 The Seamless Summer Food Service Program, sponsored by the U.S. Department of Agriculture, is the largest federal resource available for local programs that combine mealtime with recreational and educational activities during the summer months.
Summer meal programs are located at approved sites that are either in low-income areas or serve a group of children, most of whom are low-income. Hosts of the summer program for this year include faith based organizations, non-profit organizations, schools and local government agencies.
All children 18 years of age and younger welcomed
The Food Services Department is committed to providing healthy school meals and snacks to the students of the West Contra Costa School District. The team of
dedicated food and nutrition professionals supports student academic success and promotes healthful eating habits that lead to lifelong positive nutrition practices.
School meals are served to students under the National School Lunch Program and the School Breakfast Program and follow the nutrition guidelines prescribed by The Healthy, Hunger-Free Kids Act of 2010. The law was designed to reduce the incidence of childhood obesity by providing healthier choices to students. To learn more about school meal regulations visit www.traytalk.org
These standards include:
Increased produce options, ensuring that students receive both fruits and vegetables every day of the week.

A ban on unhealthy trans fats.

Portion size guidelines and calorie limits based on the age of children served.

Increased emphasis on whole grain products.

Limits on the types of milk served, with an emphasis on low fat (1%) and non-fat varieties.

Reductions in sodium levels to be phased in over several years.
Meals and snacks are also served through the Seamless Summer Feeding Option and the Child and Adult Care Feeding Program, both United States Department of Agriculture (USDA) supported programs.
Program Goals
To provide healthy meals daily to students, preparing them to learn and guiding them in the process to develop positive life-long eating habits.
To meet USDA and State nutritional guidelines.

Continue to expand program access to student meals.

To remain a financially self-sufficient department.

To continue to look for partnerships and coalitions among public and private sectors to enhance programs and quality of food.
Average Number of Meals Served for 2011/2012 year

Total Meals Served Per Day:

Total Meals Served Per Year:

Free and Reduced-Priced Meals % of Participation:

Annual Operations Budget:

Number of Kitchens Central Food Production Kitchen:




12 Secondary