The Latest on EdTech - 10/20/16
Below is the latest EdTech news.
Don't forget to use the resource pages listed on the left, too!
---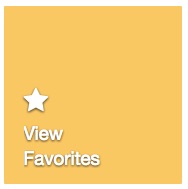 Find Assessments Quickly in Illuminate!
Ever wonder what that yellow button was on your Illuminate dashboard? Now it's a portal to the current benchmark assessments. Click on it and see.
---
EdTech and Illuminate Training: Registration NOW OPEN
Click on the links below for lists of training dates, descriptions of sessions, and links to registration. All registration is done on the district's PD calendar. Need help logging in to the PD Calendar? Click on Login to the Professional Development Calendar on the left.
---
Online Testing in Illuminate is NOW EASIER with Quick Rostering!
More resources are available on the District EdTech website: Click on Illuminate Resources on the left, then on Illuminate How2 Guides. The first three on that list are all resources for online testing.
Don't forget that Illuminate has a lot of great resources! While logged in, click on
Control Panel
in the upper right-hand corner, then on
Lessons & Videos
under Help.
---
Digital Learning continues beyond Digital Learning Day!
Check out our resources by clicking on Digital Citizenship on the left!
---
McGraw Hill ConnectEd is now working!
Please refer to this linked PDF for instructions: McGraw Hill ConnectEd Instructions
Please note that you must be logged in to Google for the process to run smoothly. If you have never activated your WCCUSD Google account, please use these linked resources on activation:
How2 Guide
,
How2 Video
If you have activated your account, and would like to simplify access by logging in to Chrome, please watch
this video
for instructions.
---
Edivate
Summer 10 for 10 Challenge Compensation: If you used Edivate between June 13, 2016 and August 15, 2016.

Please click on the link

https://goo.gl/T1T4n1

and follow the instructions. Please note that you can be compensated for up to 10 hours.

If you have any questions or get stuck, please email

edivate@wccusd.net
Click the Chrome menu (3 horizontal lines) in the top right hand corner of your browser.

Select Settings.

Click Show advanced settings at the bottom of the page.

Under the "Privacy" section, click the Content settings button.

In the "Pop-ups" section, select "Do not allow any site to show pop-ups"

Click the 'Manage exceptions' button

Copy this URL: https://[*.]www.pd360.com:443

Paste it into the Hostname pattern box. Make sure that under Behavior it says "Allow".
Please note: This should be saved by Chrome, so you should only have to do this once.
---
Website blocked?
The request for a website to be unblocked must now be done through
this form
.
---
Student logins: Handy PowerSchool Report
Need your list of current student logins? Here's how to run it: Student Logins Report
Every teacher AND every student will have a personal log-in for McGraw Hill ConnectEd. Students will have access to My Math. Teachers will have their Treasures and My Math in the same account. I've been updating principals and will send out information as soon as the access is working.
The old accounts were deactivated. Once we are up and running, you will log in using Google Chrome. If you were to transfer to a different grade level, PowerSchool will tell Google who will tell McGraw Hill to give you the correct teacher materials. When a new student is added, he or she will be on your roster the following day.
---
ed1stop
What's my ed1stop login?
Many requests for this information have been received. Please complete this form to receive your information. Please allow up to one week to receive this. Don't forget to check out our ed1stop resources by clicking on the link on the left.
Rosters are being updated this week. This takes time as updates must be done person-by-person. Please be patient.
---
Edmodo school codes
You can view the Edmodo codes list by logging in to your WCCUSD Google account and then clicking on
this link
.