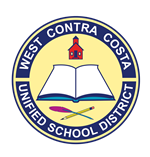 WEST CONTRA COSTA UNIFIED SCHOOL DISTRICT
YOUTH COMMISSION OVERVIEW
"And that is how change happens… One gesture… One person… One moment at a time."
--Libba Bray
WCCUSD Youth Commission: We are looking for a few good high school students! If you are interested in making a difference and networking with other students from the various high schools throughout our district, the Youth Commission is embarking upon a new year. It is the mission of the commission to have students representing Richmond, De Anza, El Cerrito, Kennedy, Pinole Valley, Hercules, Middle College, Vista and Greenwood meet monthly to discuss issues impacting each of our campuses. Not only will this be a forum to meet regularly with fellow students, but it is also an opportunity to address issues that are relevant to all of us at our respective high school sites. Subsequently, a monthly report will be generated from each of the sessions that inform staff and community members relative to issues that focus on instruction and school culture and climate.

Benefits for Being Part of the WCCUSD Youth Commission: Colleges, trade schools and employers commonly ask how a student has demonstrated leadership in his or her high school years. The Youth Commission is an excellent avenue to demonstrate those leadership qualities. Students who are selected by their sites to be a representative on the Youth Commission will be recognized accordingly: reference and service on the Youth Commission to be noted on college applications, reference and recommendation letters upon request, and recognition for service via the WCCUSD Board of Education.

The Process for Student Selection: Each High School works with Leadership Teachers and classes at each of the sites, to select three members and two alternates as core members of the Youth Commission. Leadership teachers are encouraged to participate in monthly Youth Commission meetings to strengthen connection back to school sites. Youth Commission meetings are open to the public and all Students are encouraged to attend and participate in these monthly meetings.
For more information, please contact: